Aialik Glacier is located in Kenai Fjords National Park. Glacier drains from the Harding Icefield on Kenai Peninsula into Aialik Bay. Aialik Glacier is a popular destination for day trips. It is the largest glacier in Aialik Bay, about 15 miles from Seward.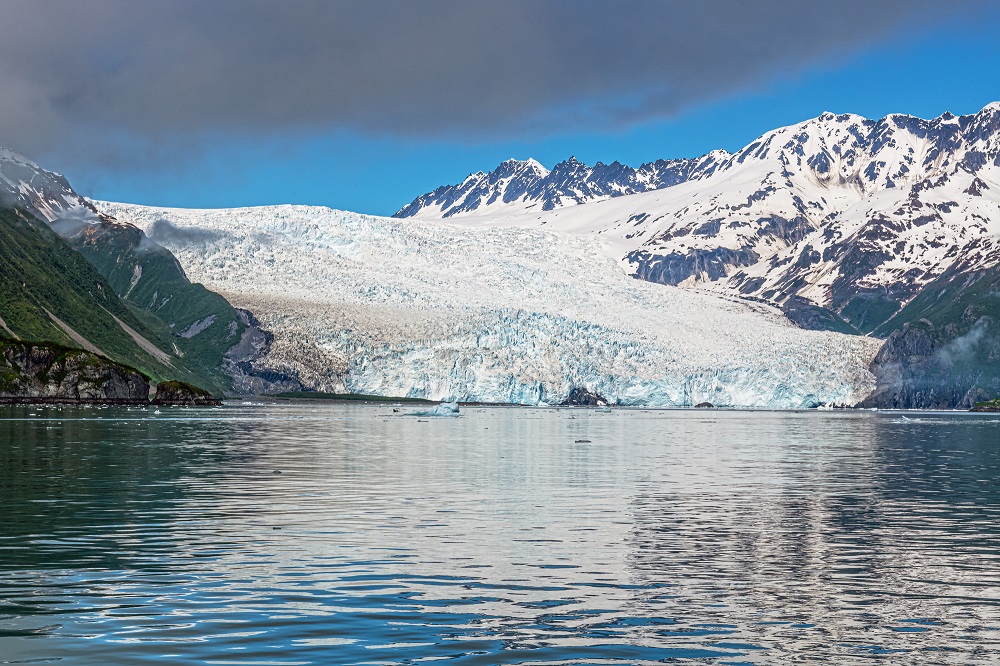 The glacier is approximately 1.5 miles wide and 3.5 miles long. It calves in May and June. Glacier calving is the breaking of ice chunks from the edge.
Aialik Bay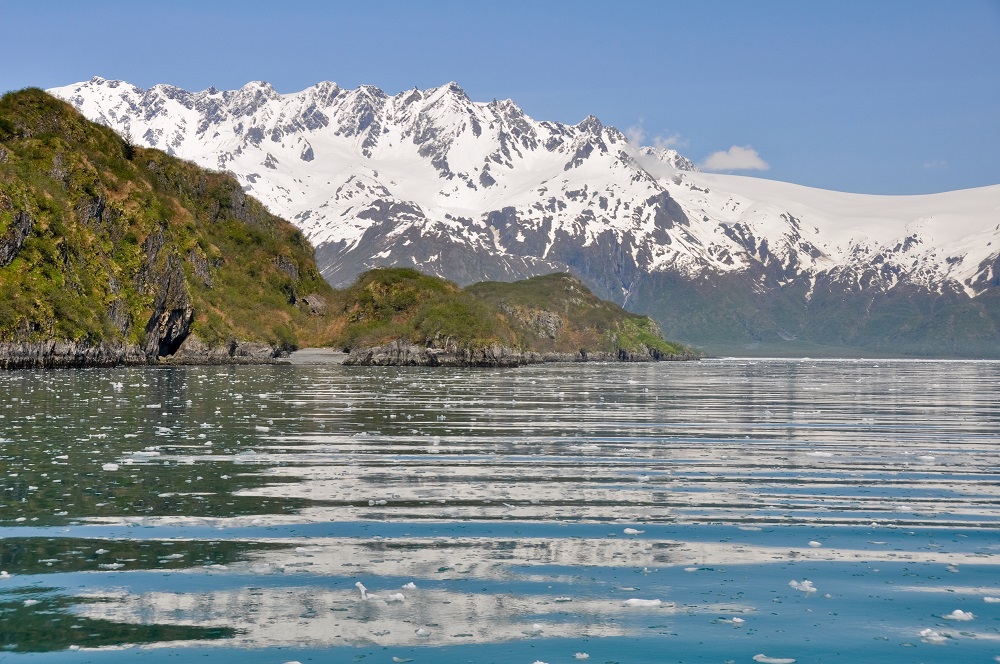 Aialik Bay is roughly a two hour boat ride through Resurrection Bay from Seward, and requires navigation past Aialik Peninsula to reach it. It is a popular destination for park visitors to see marine animals like whales, sea lions and more. Day tours to this area frequently allow for sea kayaking.
Holgate Glacier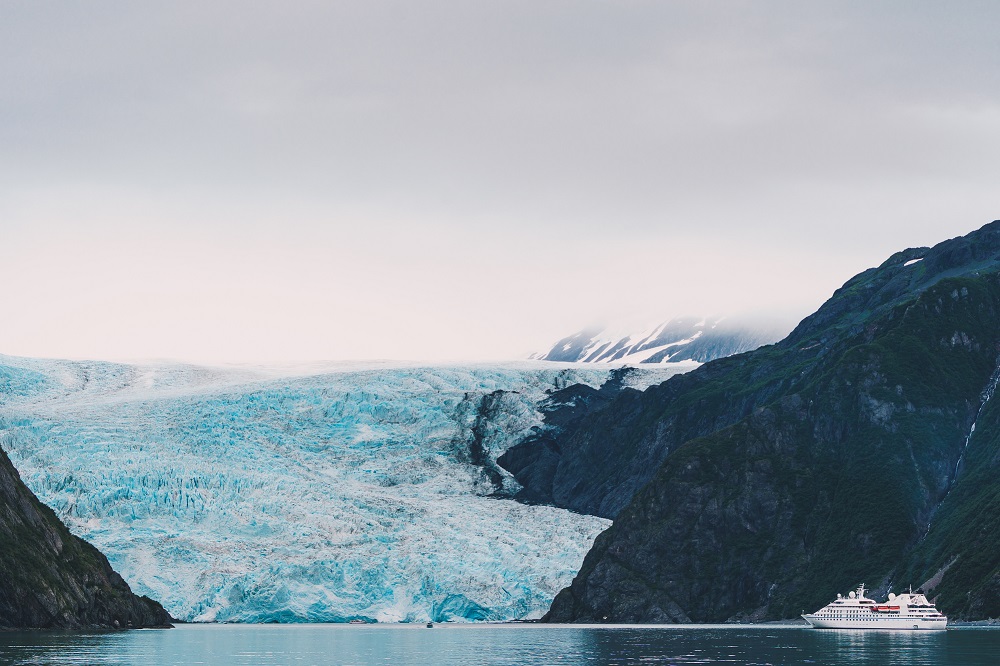 Holgate Glacier also flows out from the Harding Icefield, toward Holgate Arm off Aialik Bay. It is a tidewater and mountain glacier, one of the smaller glaciers. It is often viewed on Seward day trips as part of a cruise to Aialik Bay.
Holgate Glacier is famous for its calving glaciers (pictured below) since it is still an active river of ice.