Klondike Gold Rush National Historical Park is a 13,191 acre park with four units including three in Alaska and one in Seattle. The heart of the park is the Skagway Historic District, as Skagway is a popular destination for cruise ships with approximately one million visitors arriving every summer. As a result, Klondike Gold Rush is the most visited national park site in Alaska and a number of popular shore cruise excursions are built around it.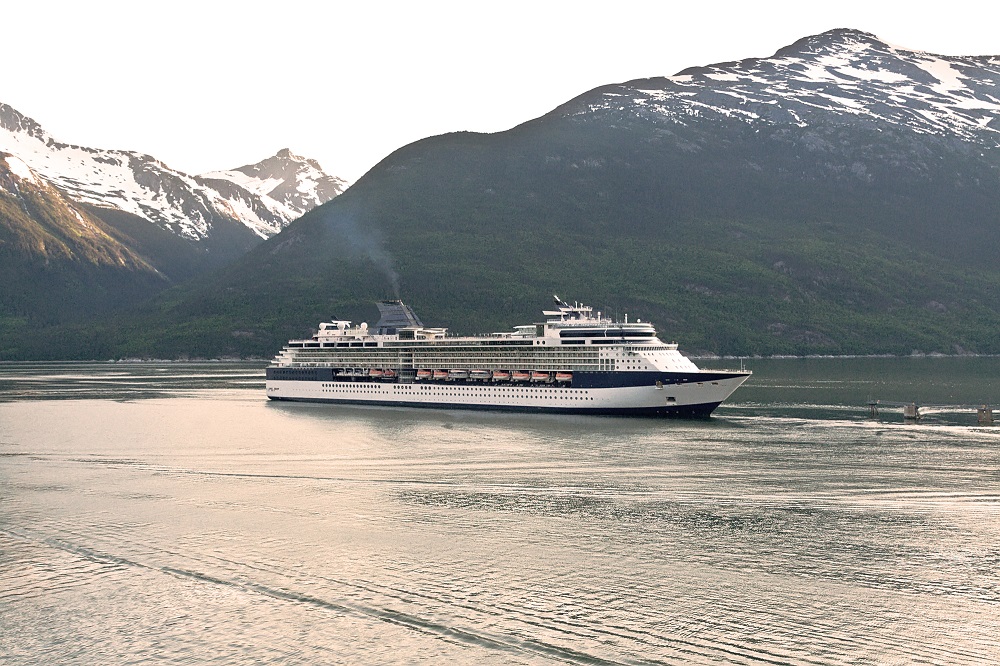 Park History
The discovery of gold in a tributory of the Klondike River started a gold rush migration of 1897-1898 involving an estimated 100,000 people to the region of northwestern Canada known as the Klondike. Skagway and Dyea, Alaska, which were 600 miles to the south, were the closest salt water ports and became boom towns as the miners sought to make it there to stake their claim and earn a fortune. The national historical park was authorized in 1976.
Skagway Unit
The park contains 21 restored buildings in the Skagway Historic District, four of which are museums open to the public. It is an easy walk from the cruise ship port to Broadway between approximately Second Avenue and 7th Ave. The visitor center is open daily from May through September and is located on the corner of 2nd and Broadway in the former White Pass & Yukon Route train depot.
Chilkoot Trail/Dyea Unit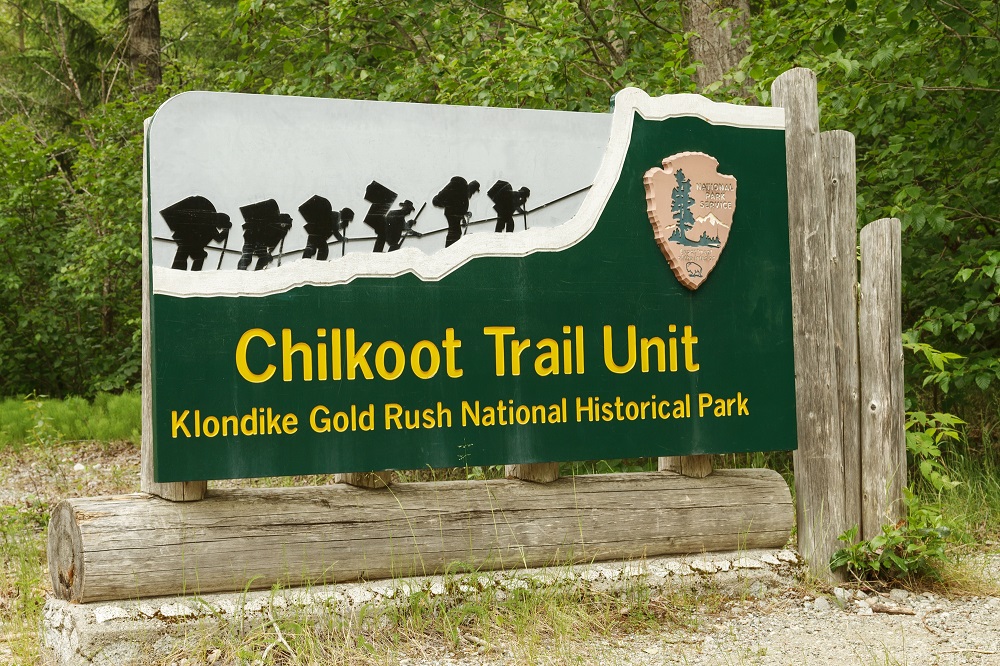 Dyea was a boom town (now ghost town) during the Klondike Gold Rush at the start of the 33 mile long Chilkoot Trail, which brought thousands to the site of the gold rush until the railroad was constructed along the White Pass trail. There is now a self guided tour of the townsite, a campground, and the popular hike on the modern Chilkoot Trail. The Chilkoot trail is one of the most popular backpacking hikes in Alaska.
White Pass Unit
This is a remote section of the park that can be seen from the White Pass & Yukon Route railroad excursion. It was once White Pass Trail, a 45 mile journey out of Skagway to Lake Bennett over the Coastal Mountains into Canada. It became known as Dead Horse Trail however since more than 3,000 animals died along the path due to the conditions and overwork by gold seekers.
Seattle Unit
This unit is located in Seattle, Washington. There is a visitor center and museum as part of the park that documents the history of Seattle during this period in the historic Cadillac Hotel building in the Pioneer Square area. Seattle flourished as a key port allowing prospectors to reach Skgaway, reinvigorating the city following the 1889 fire in the city's commercial district known as the Great Seattle Fire.