Bear Glacier is the longest glacier in Kenai Fjords National Park at thirteen (13) miles long from the Harding Icefield to Bear Glacier Lagoon.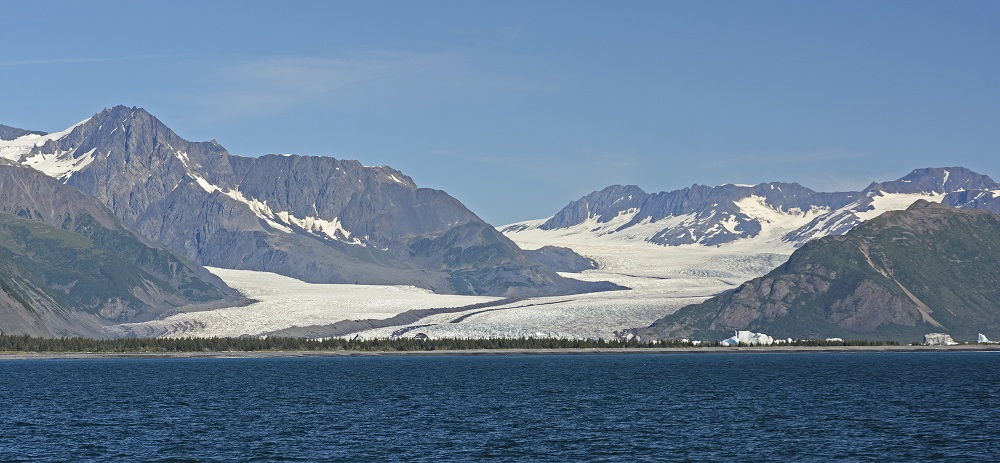 Bear Glacier Lagoon is a popular location for sea kayaking and stand-up paddleboarding. It is a freshwater glacial lagoon with large icebergs trapped in the lagoon.
Bear Glacier is accessible by water taxi or helicopter. It is a popular destination for travel by water taxi because it does not require rounding Cape Aialik (as is required to see Aialik Glacier). The trip from Seward to Bear Glacier is about 30-45 minutes by jet boat.
There are a number of options for a bear glacier helicopter tour from park concessionaires. It is approximately a 30 minute roundtrip flight from Seward.