The Firehole River begins near the Continental Divide west of Shoshone Lake in Yellowstone National Park and travels north past the Upper Geyser Basin and Lower Geyser Basin to Firehole Canyon and its intersection with the Gibbon River to form the Madison River.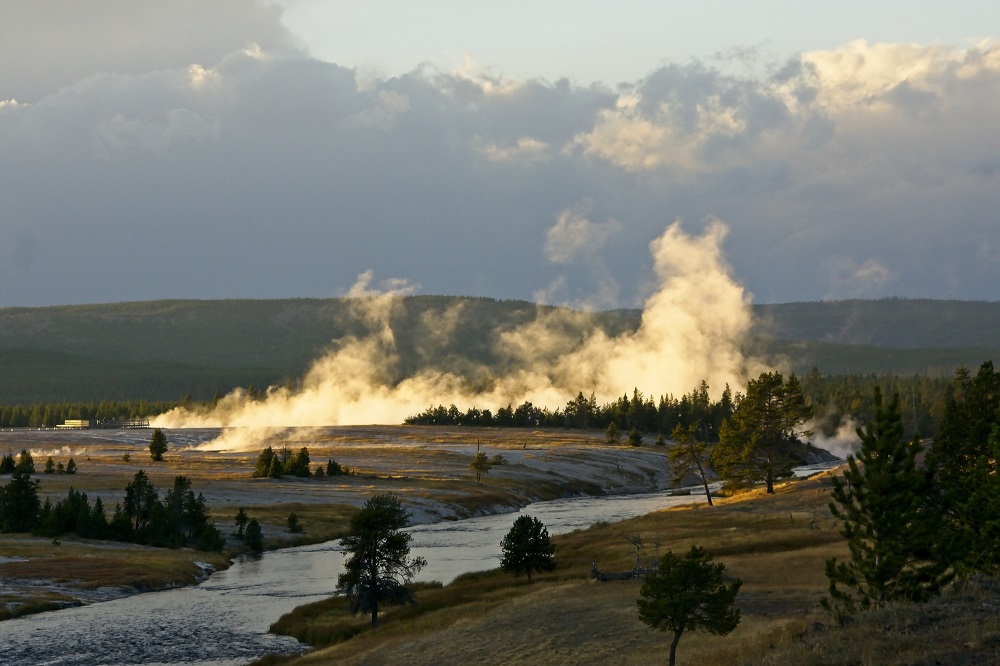 The Firehole River meets geothermal activity in the Upper Geyser Basin and Midway Geyser Basin, which raises the temperature of the cold mountain stream to a level that facilitates insect activity and trout growth. Due to the geothermal activity, the Firehole River is one of the best trout streams early in the fishing season (which opens Memorial Day weekend).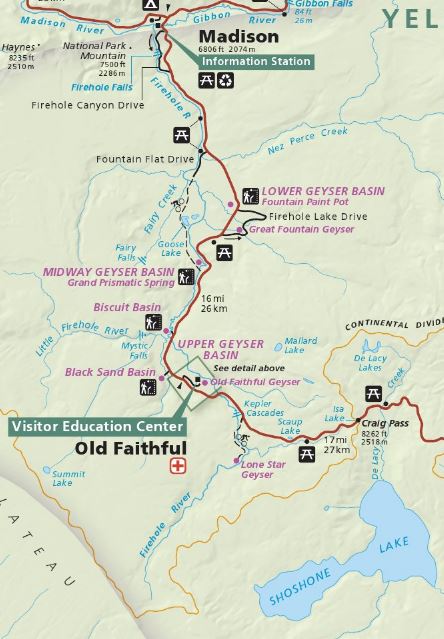 Above is a section of the Yellowstone map from the National Park Service that shows the length of the Firehole River, beginning in the south near Shoshone Lake and traveling north to the Madison Junction area.
Kepler Cascades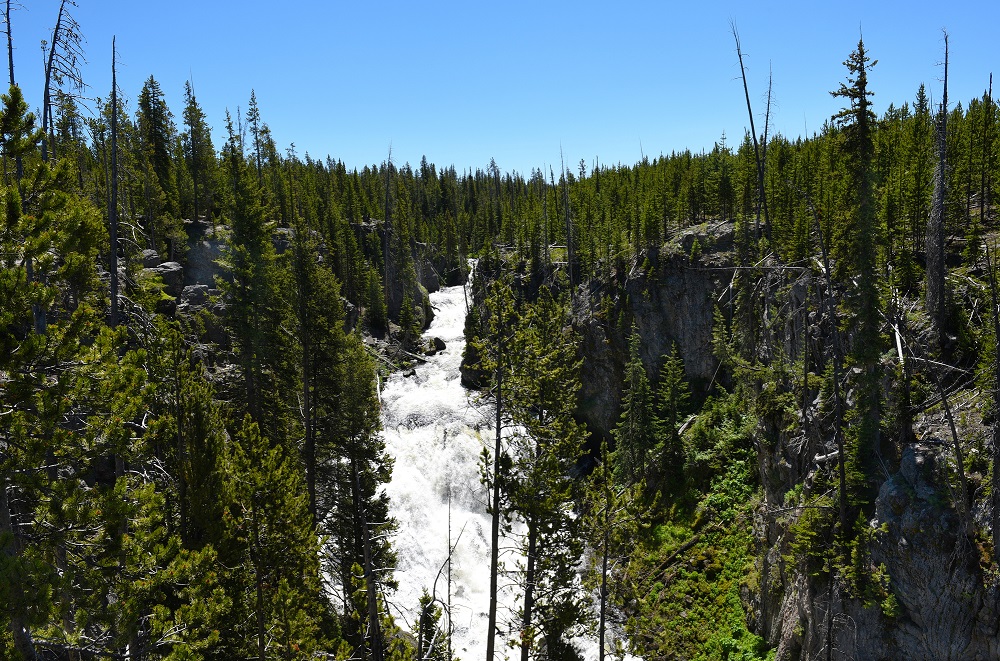 The Firehole River drops around 150 feet across multiple drops in this short section of the river near its mountain origin. The falls are approximately 2.5 miles south of Old Faithful, near the Grand Loop Road as it travels between Grant Village and Old Faithful. There is parking across the street, which is also used for the Lone Star Trailhead nearby.
Little Firehole River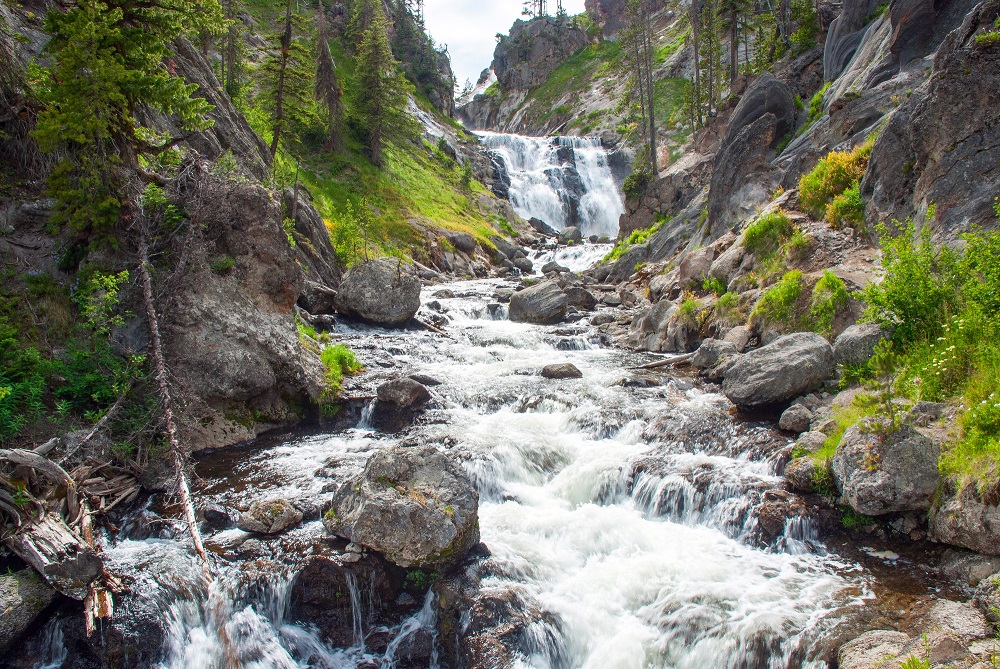 Starting near the Continental Divide west of Old Faithful, the Little Firehole River travels east until it reaches Mystic Falls and the Firehole River. Mystic Falls is a 70 foot waterfall which can be seen via the Mystic Falls Trail, a 2.5 mile out and back trail starting from the west end of the boardwalk through Biscuit Basin.
Firehole River at Midway Geyser Basin
Yellowstone visitors encounter the Firehole River in the Midway Geyser Basin, as they must cross it on a wooden bridge to get to Grand Prismatic Spring from the parking area. The Excelsior Geyser pool discharges 4000 to 4500 gallons per minute directly into the Firehole, while it is dormant.
Firehole River in Firehole Canyon
There is a two mile, one way road through the canyon called Firehole Canyon Drive. It begins near the Madison Information Station and travels south past Firehole Falls before reconnecting with the Grand Loop Road. The canyon walls are 800 foot thick lava. In addition to the falls, the Firehole Cascades is a small cascade through the canyon about a half mile upstream from the falls.
Firehole Swim Area
The Firehole Swim Area is located in Firehole Canyon about two miles south of Madison Junction. The swim area is reached by the one-way road through the canyon. It is usually closed to swimming until mid-summer, and can remain closed the entire year due to significant runoff and high water if conditions persist. Swimming is not permitted at night, and please check the rules for other prohibitions.
Firehole Falls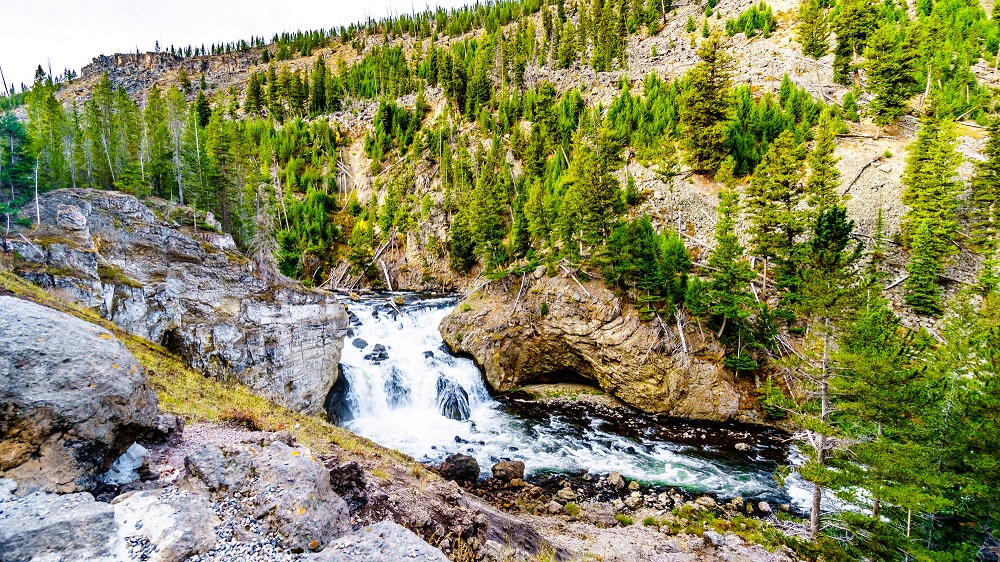 Firehole Falls is a 40 foot waterfall in the Firehole River located in the Firehole Canyon about half a mile upstream from the river's confluence with Gibbon River near Madison Junction.