Ten Thousand Islands NWR protects the plants, animals and fish living around the mangrove islands and waterways west of Everglades National Park. It protects the Florida manatee, several sea turtles, wood stork and peregine falcon.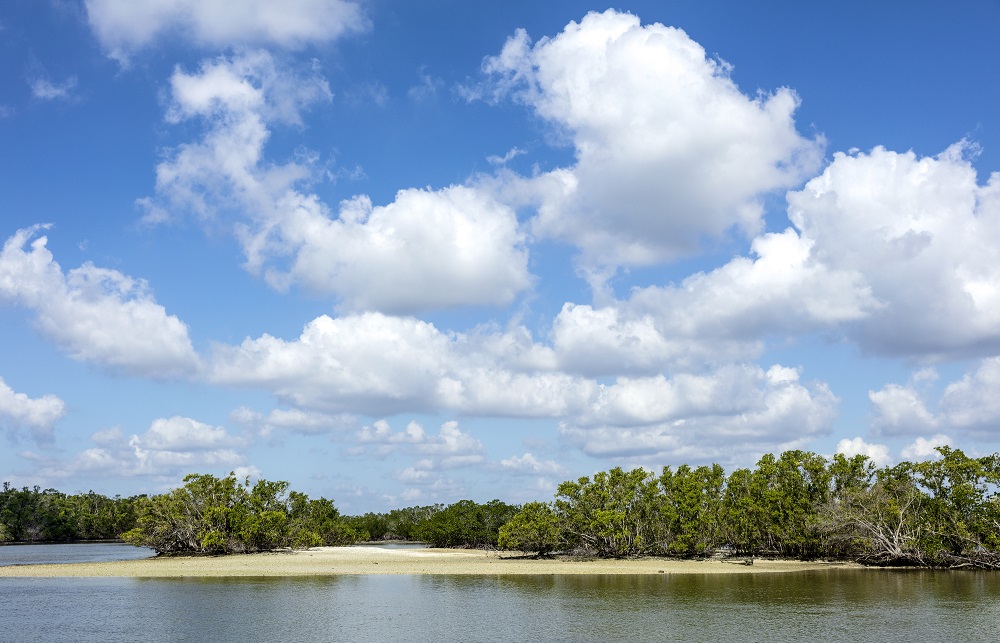 Ten Thousand Islands was established in 1996 when 35,000 acres were transferred to the US Fish and Wildlife Service. It is located northwest of Everglades National Park and south of Collier Seminole State Park and Picayune Strand State Forest. The park is best accessed by boat between Marco Island and Everglades City.
The Marsh Trail is off US 41 near mile marker 31 eleven miles east of Collier Blvd (after turnoffs for Goodland and Collier-Seminole State Park). Marsh Trail is a 2.4 mile trail following an old oil well road through the mangroves with an observation tower.
Ten Thousand Islands National Wildlife Refuge is managed as part of the Southwest Florida Gulf Coast Refuge Complex. Its sister refuge is the Florida Panther National Wildlife Refuge.