The Pa-Hay-Okee Trail and Overlook Platform provides an impressive and easily accessible view of the river of grass at Everglades National Park. It is a short boardwalk of less than a 1/4 mile roundtrip (.16 miles according to the national park website).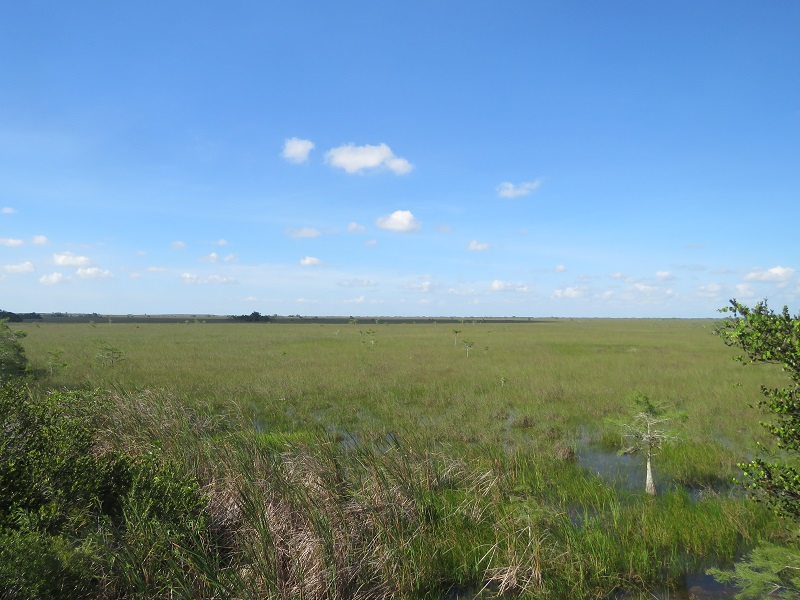 It is located to the north of the Main Park Road about 12 miles from the southern park entrance. There is a 1.3 mile turnoff to the north that takes you to the Pa-Hay-Okee trail and lookout. Pa-Hay-Okee is the name that the Native Americans used for the Everglades. The translation is "grassy waters". You can see its location on the left side of this zoomed in map of the Everglades:
There is a parking area that provides access to the trailhead. The trail is a loop with both parking lot entrances going to the platform. The left entrance provides wheelchair friendly access to the platform. The entrance on the right is not handicap accessible to the platform. There are stairs between the platform and this portion of the trail.
Here are a few photos of the Pa-Hay-Okee trail that we took during our June 2017 visit: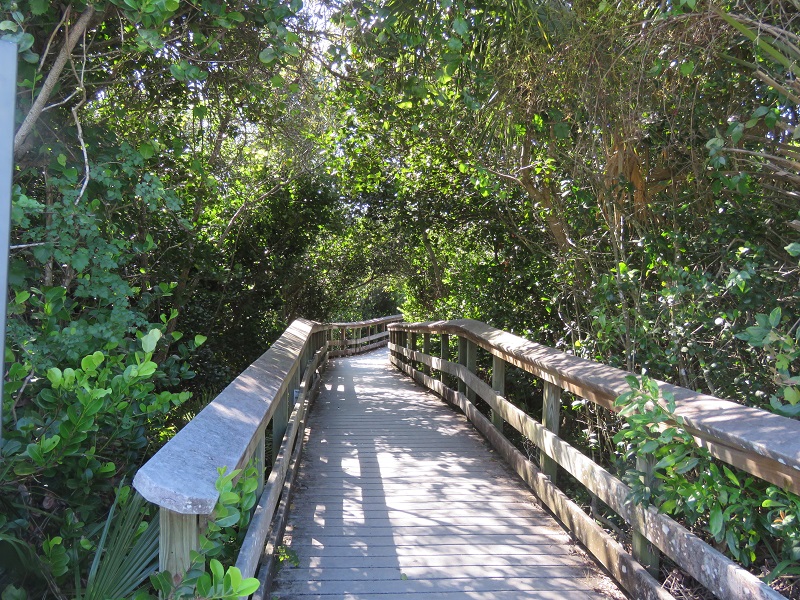 The boardwalk loop turns back at at the overlook platform. It provides a great view of Everglades National Park to the north of the trail. There are also a few benches there so you can rest and take in the view.
While we were at the platform, we saw a number of egrets in the distance as well as a large hawk sitting in a tree. The hawk took off while we were there and it was quite a sight to see. It had an impressive wingspan. Unfortunately, the photo that I took ended up blurry since I wasn't quite ready when it took off and we were using the telephoto lens due to the distance.
Don't forget to bring binoculars as the birds can be quite a distance away! We have a powerful superzoom lens on this camera. The hawk was only barely visible in the tree with the naked eye. And it was one of the closer birds that we saw from the platform (other than the crows which were using the platform to eat another bird's egg – we got pictures of it but will save you from those details). We also saw a few egrets along the road while we were headed back to the main road. Most of them flew away while we were driving but we managed to get a few photos of this egret perched in a tree: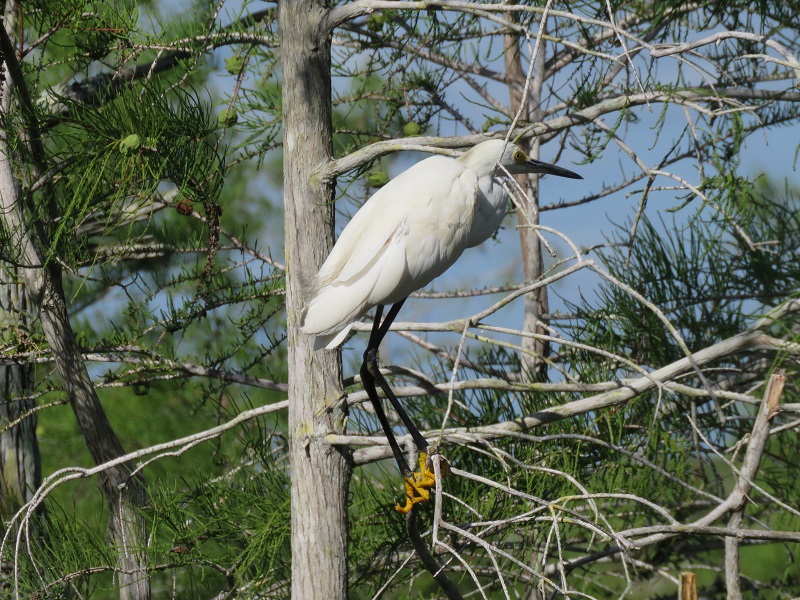 If you don't have an opportunity to get to the Shark Valley tower, the Pa-Hay-Okee Overlook is a good alternative along the main road of the park between the southern entrance and Flamingo.