Nine Mile Pond in Everglades National Park offers canoeing and kayaking on a 5.5 mile loop trail across the pond and through the mangrove forest. It is also one of a handful of places in the park popular for shore fishing (in addition to fishing from a canoe/kayak).
Nine Mile Pond is easily accessible from the main park road, and has a parking area for those stopping here. It is located about twenty-seven miles from the park entrance and nine miles from Flamingo along the Main Park Road.
Boat rentals are available from the Flamingo Marino but the boats are stored there at Nine Mile Pond. There are also guided tours offered. Portions of the trail may not be passable from February through May. The canoe trail is marked by white poles in the ground with numbers.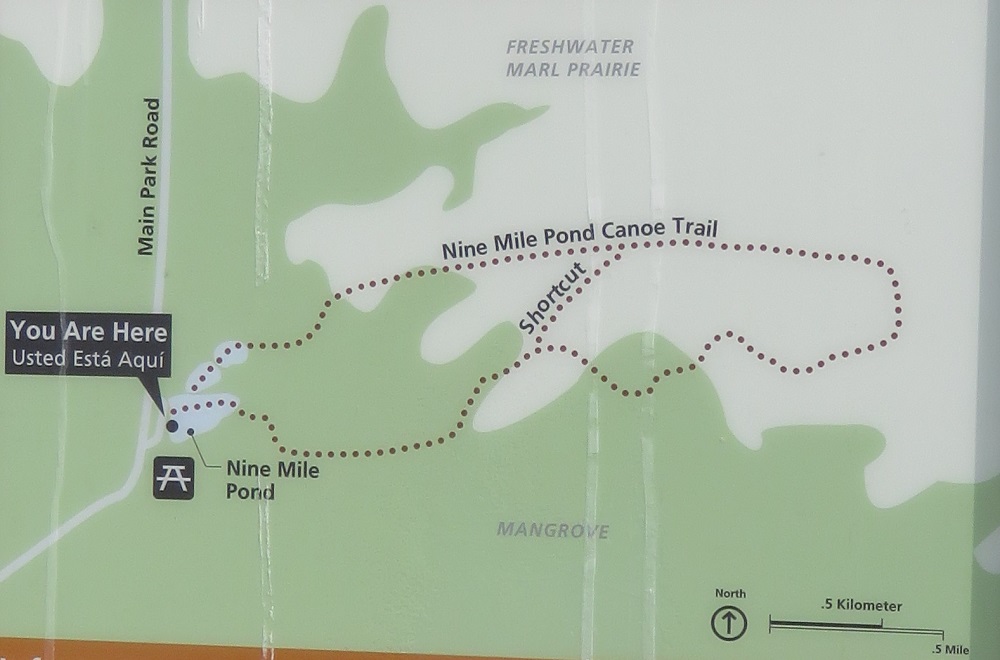 If you are not boating or fishing, Nine Mile Pond will probably be a short stop on your visit to the national park. There are no hiking trails here. We were here for only a few minutes, since we were already running late. The pond is beautiful, but we went SUP paddling through the mangroves in Biscayne National Park the day before. If your agenda does not already include such activities, I would highly recommend you take a few hours and get out on the water (with bug spray / gear and sunscreen!).