This area contains the Salamander Glacier (visible from car driving into Many Glacier past park entrance station) and Grinnell Glacier (perhaps the most famous in the park). The area also contains the largest hotel in Glacier National Park, the Many Glacier Hotel.
Swiftcurrent Lake

The east shore of this lake in the Many Glacier region contains the Many Glacier Hotel, making Swiftcurrent Lake the starting point for many hiking trips through the region. The Glacier Park Boat company offers a two-part tour starting from the Many Glacier Hotel boat dock of the lake and a nearby lake.
Many Glacier Hotel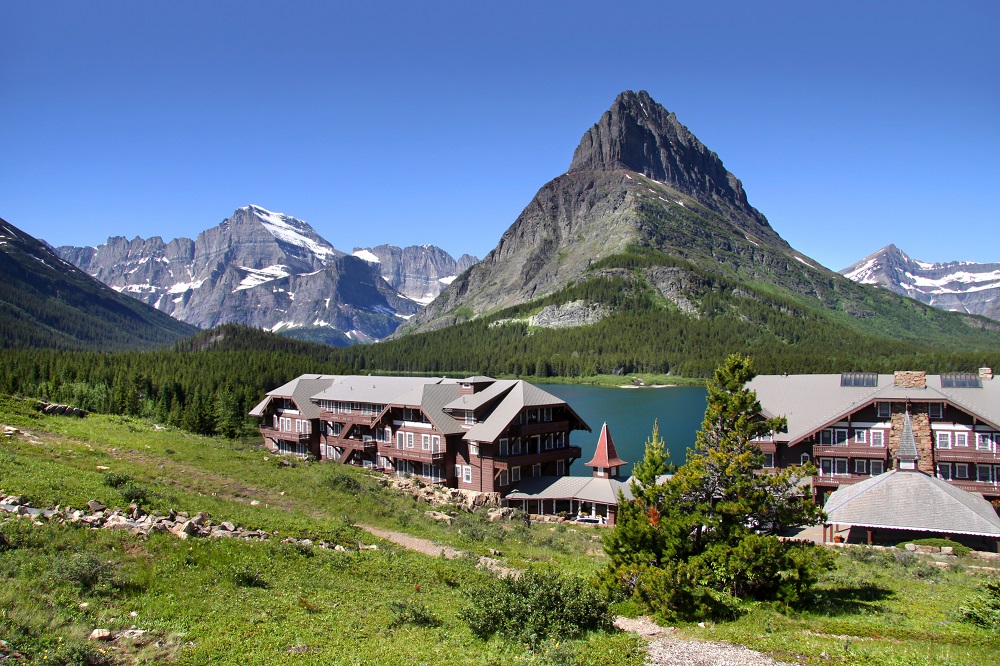 Many Glacier Hotel was built by the Great Northern Railway in 1914-1915 on the shore of Swiftcurrent Lake. This five story hotel typically opens from early June to mid-September and contains more than 200 guest rooms.
Lake Sherburne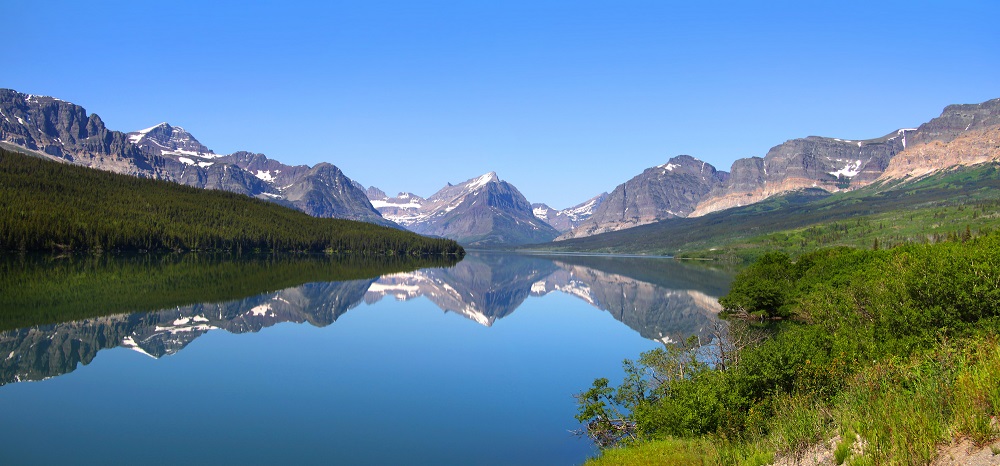 This reservoir was formed by the construction of the Lake Sherburne Dam (completed in 1921), a 107 foot high compacted earthfill dam, which impounded Swiftcurrent Creek.
Grinnell Lake
The hike can be shortened by use of the shuttle boats across Swiftcurrent Lake and Lake Josephine. The lake and glacier are named for George Bird Grinnell, a conservationist and founder of the Audubon Society of New York, which became the National Audubon Society.