Two Medicine is a region in southeastern Glacier National Park that was popular before Going-to-the-Sun Road was constructed. It is now frequented as an off-the-beaten-path location for backpacking, day hikes and enjoying the wilderness.
A series of three glacially fed lakes sits in Two Medicine Valley: Upper Two Medicine Lake, Two Medicine Lake and Lower Two Medicine lake. The Glacier Park Boat Company provides transportation up and down Two Medicine Lake.
The lakes are separated by Twin Falls and Running Eagle Falls.
Running Eagle Falls
The trailhead for the easy .6 mile loop trail to reach the falls is located 1.1 miles west of the area's entrance station. The upper falls dry by midsummer and just the lower falls remain running.
Twin Falls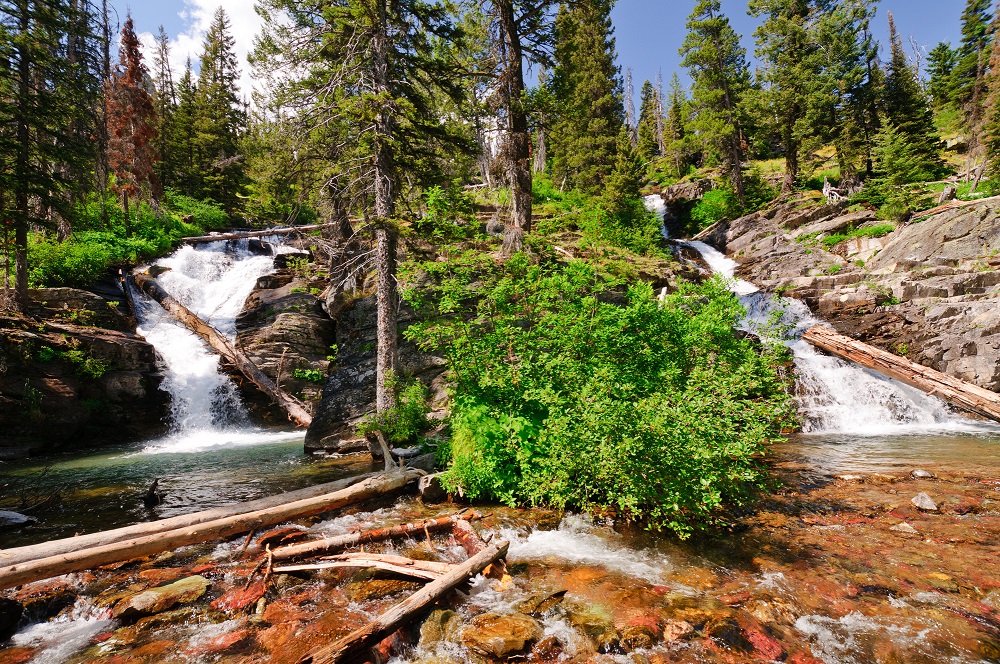 The stream from No Name Lake splits into two waterfalls cascading 80 feet into Two Medicine Valley. It can be reached from either the North Shore Trailhead or the South Shore Trailhead.