Lewis Lake and Lewis Falls are in the southern part of Yellowstone National Park along US Highway 191 between Yellowstone Lake and the South Entrance. This section of the park is passed through by visitors on their way from Grand Teton National Park to Yellowstone, and vice versa. It is about nine miles south of West Thumb.
Lewis Lake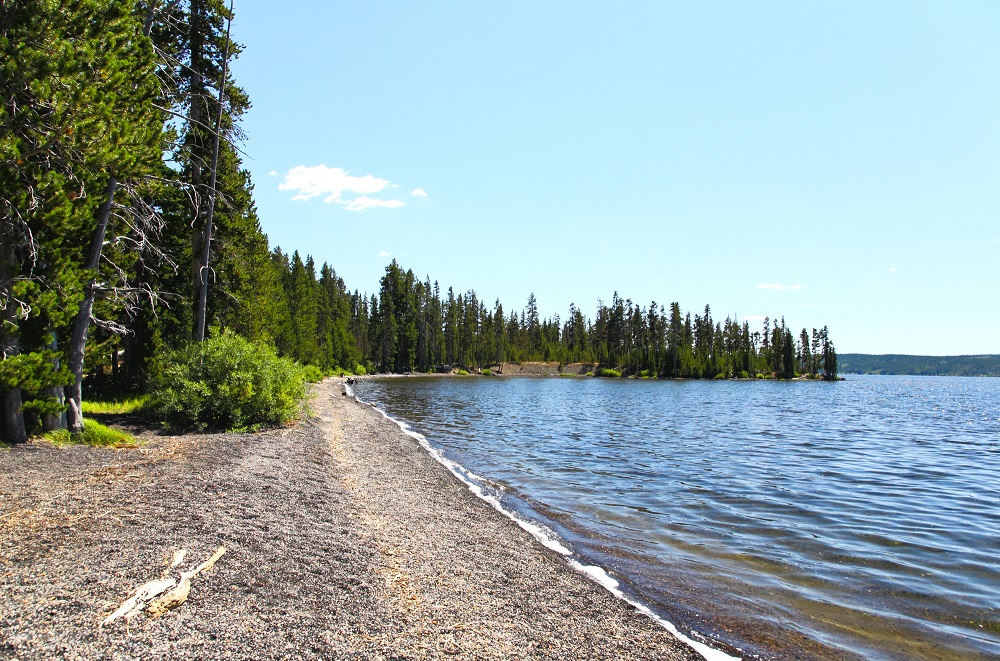 This is the third largest lake in Yellowstone, covering around 2700 acres. The Lewis River flows through it on its way from Shoshone Lake to the northwest on its way to the Snake River. It is a popular place to fish for brown trout and lake trout, which were introduced to the lake. We have seen among the tips to fish around the inlet and outlet of the Lewis River, as well as the southwest shore.
Lewis Falls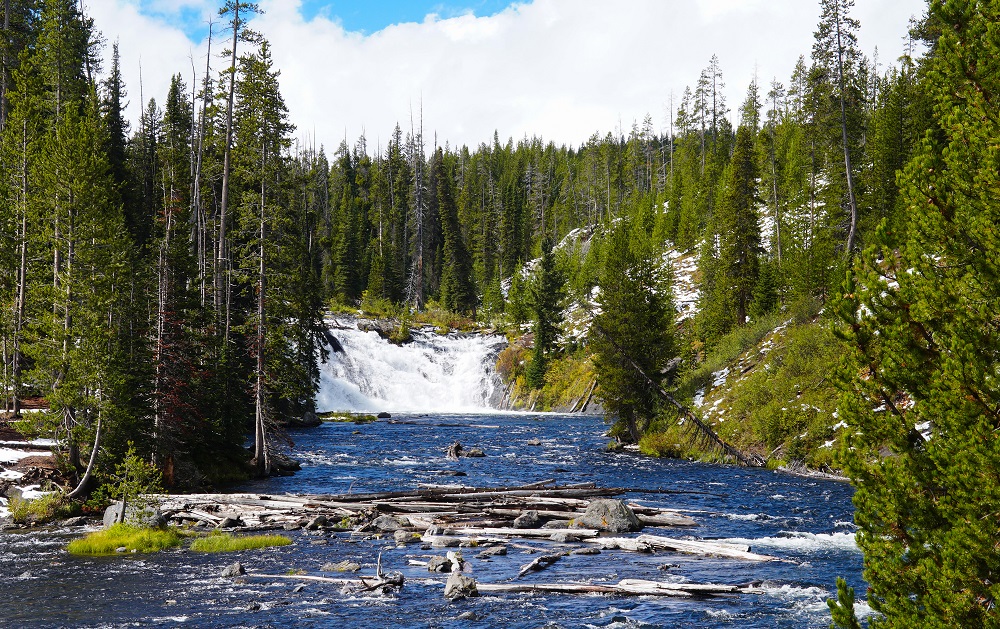 This 29 foot waterfall is on Lewis River just south of Lewis Lake. There is a small parking area along the road. The waterfall was named for Meriwether Lewis of Lewis & Clark.
Lewis Lake Campground
This campground is about eight miles from the South Entrance near the southeast shore of Lewis Lake. This is a limited development campground and there are 85 first-come, first-served sites. The campground is open from mid-June until the beginning of November. It sits at an elevation of 7800 feet. It can accommodate RVs and Trailers up to a total length limit of 25 feet.