Mount Washburn is a prominent mountain peak in Yellowstone National Park and is known for its stunning views. It is located in the Washburn Range, one of two mountain ranges that are completely located within park boundaries. The peak is named in honor of Henry D. Washburn, leader of the Washburn-Langford-Doane Expedition that ascended it in 1870.
Mount Washburn is one of the most popular destinations for a day hike. The summit is reached via a 5.8 mile out and back trail that begins and ends at the trailhead at the end of Chittenden Road – a 1.5 mile dirt road to the parking area. The trail continues on an old stagecoach road to the top.
The other option to the summit is the Mount Washburn South Trail. It begins at Dunraven Pass for the 6.2 mile roundtrip trail hike to the top and back via switchbacks on the hillside.
Dunraven Pass is a mountain pass on the Grand Loop Road between Tower and Canyon, south of the summit of Mt. Washburn. It is the highest road pass in Yellowstone National Park, and can receive snow at any time of the year due to its elevation of 8,859 feet.
The Mt Washburn also has one of three active fire lookout towers in Yellowstone. There is a small visitor center on the first floor, an observation deck on the second floor, and the third floor is closed to the public. The lookout is now also an important radio station for the park and emergency services.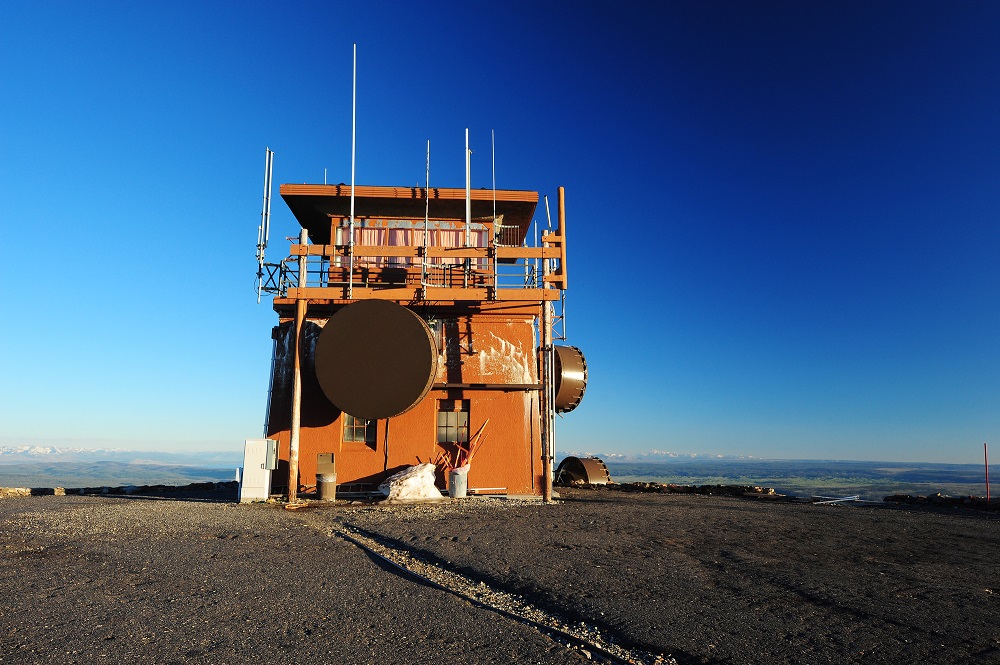 Mount Washburn is about 1000 feet lower than Eagle Peak, a mountain in the Absaroka Range that is the highest point in the park. It is located about six miles east of Yellowstone Lake's southeast arm.