Adams Key in Biscayne National Park is a day use area with dock, picnic pavilion, restrooms, and a short trail for exploring the island.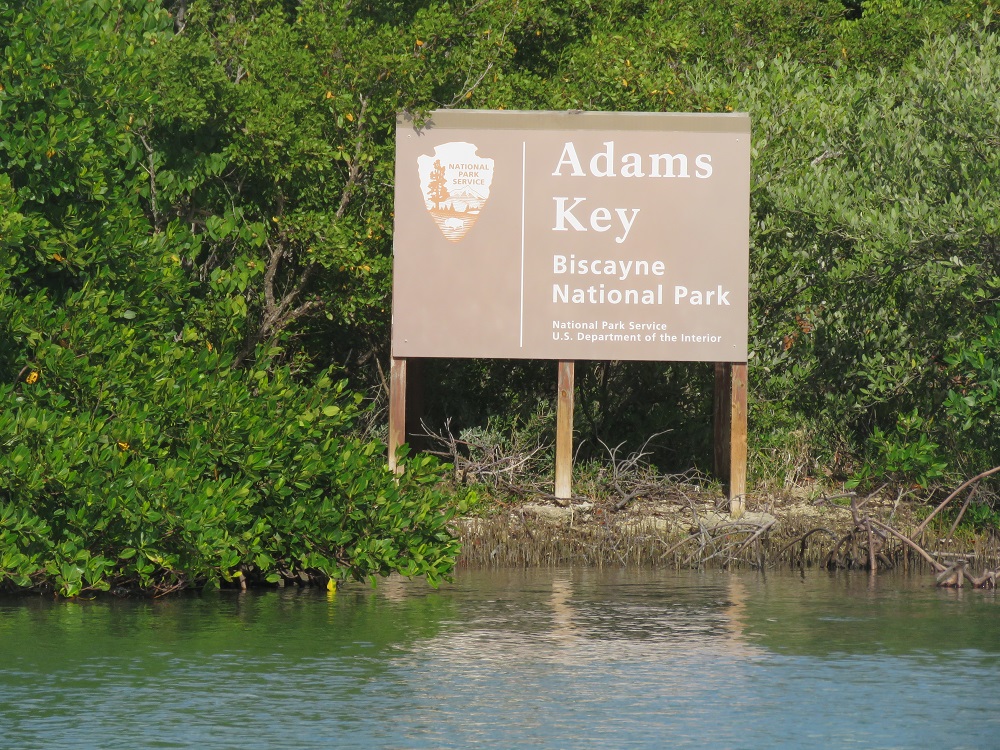 Adams Key has been visited by Presidents Harding, Hoover, Johnson and Nixon, as well as future President John F. Kennedy (Massachusetts Senator at the time). It was once home to the Cocolob Cay Club, a retreat of Carl Fisher, who co-founded the Prest-O-Lite Company and Indianapolis Speedway. Fisher built a two story structure with 10 rooms and a dining room, as well as separate two-room building. It was sold in 1934 to a retired professional speed boat racer, and again in 1954 to a friend of President Richard Nixon. The island was sold to the National Parks Service in the 1960s for $330,000. The main lodge of the Cocolobo Cay Club burned down in 1974 and the rest of the property was destroyed by Hurricane Andrew in 1992.
On our full day snorkeling and paddle eco-adventure with the Biscayne National Park Institute, we stopped here at Adams Key for lunch.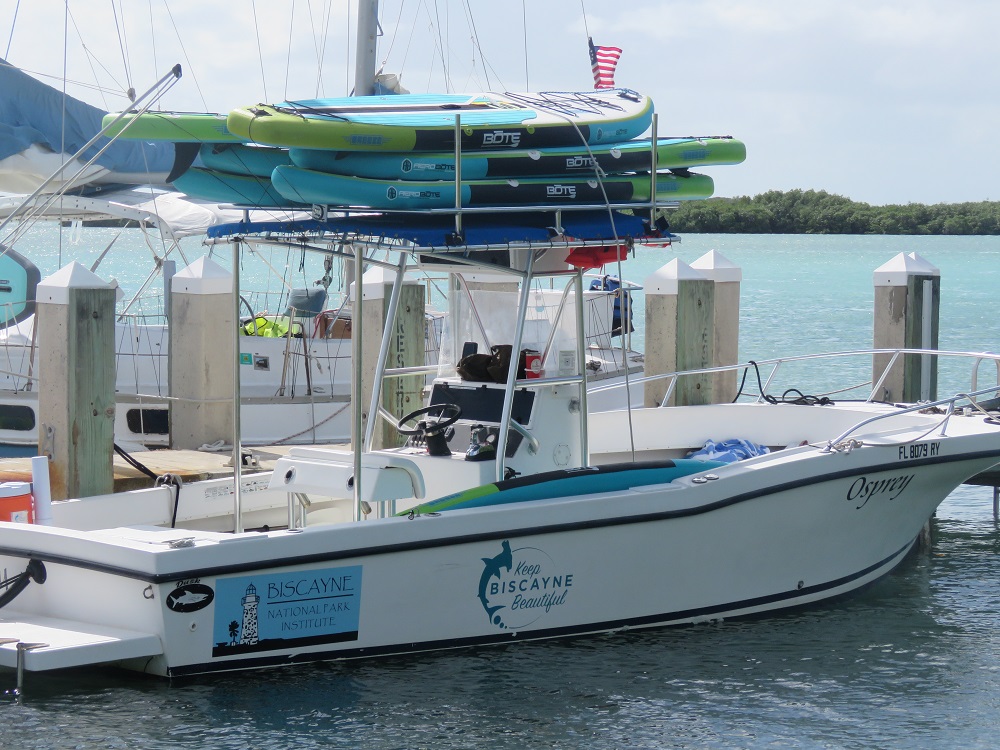 The boat was parked at the dock and we ate lunch under the picnic shelter at Adams Key. It was a nice break from a day on the water, and the shelter allowed us to get out of the sun for a while.
This is the picnic area on Adams Key: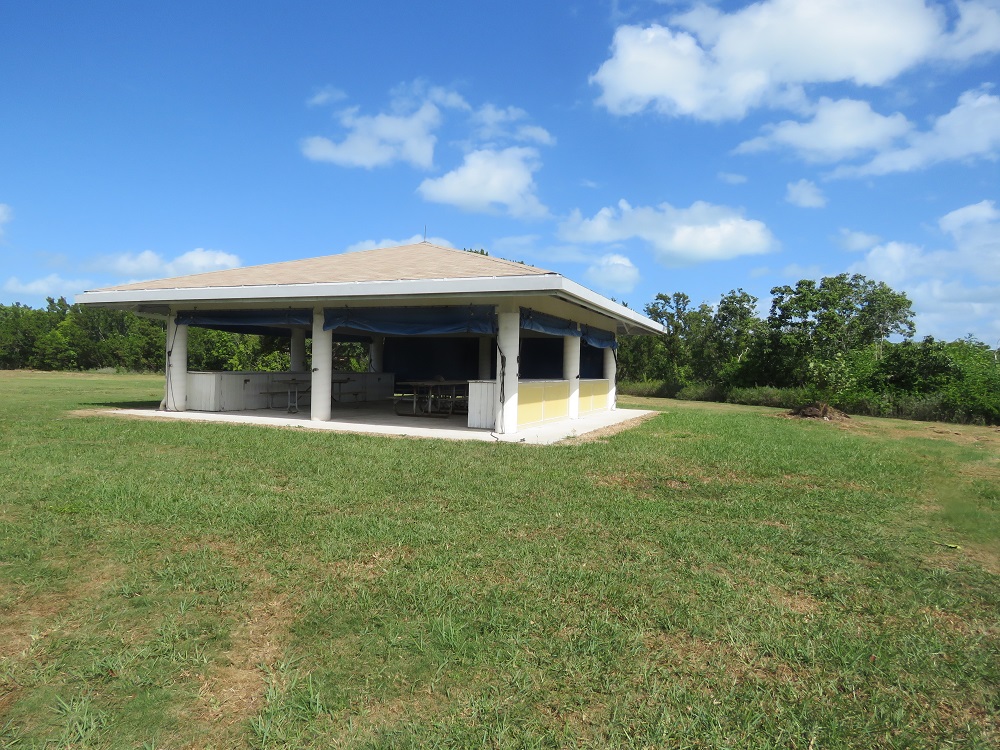 Modern Restrooms:
There are still a few other buildings on the island (other than the restrooms). They are homes used by park rangers:
Adams Key Trail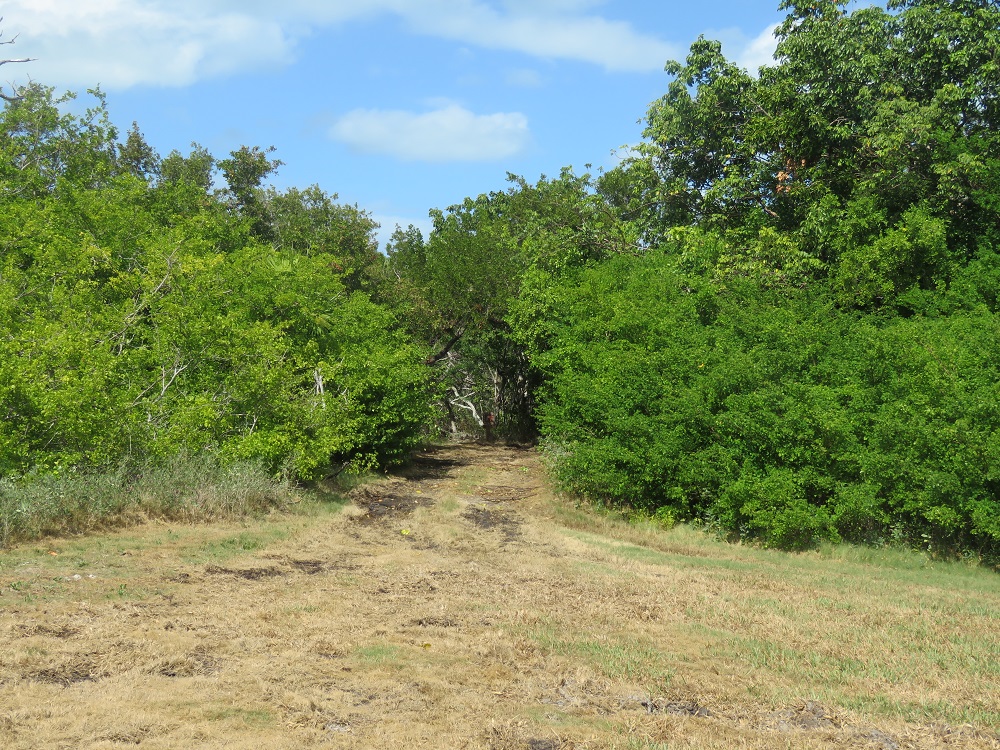 The Adams Key loop trail is a short .5 mile nature trail around the island. It rained pretty hard the day before our boat trip so it was not possible to take the trail very far.