Visitors to Biscayne National Park have three Miami metro airports to choose from as well as a handful of other options in a 250 mile radius. These options allow you to pick the most convenient (or just the one with cheap flights) as your Biscayne National Park airport.
Here are the options that we found in our review:
Miami Airport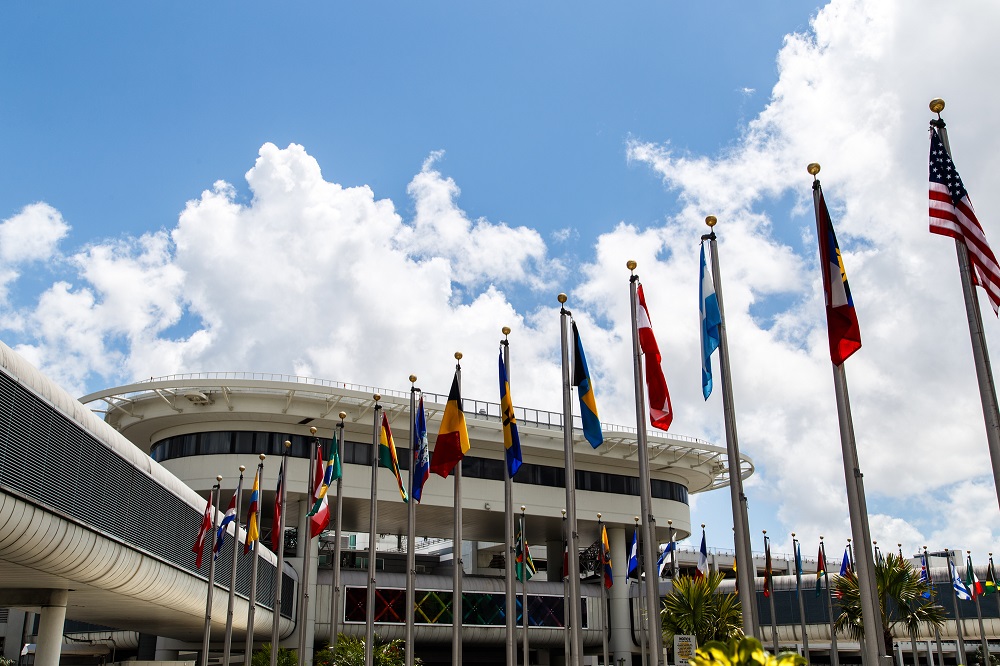 Miami International Airport is the closest option for flights to Biscayne. It is located 35 miles north of the Biscayne Visitor Center outside of Homestead. More than 45 million domestic and international passengers traveled through the airport in 2018, making it one of the busiest airports in the world. Over 80 airlines serve it offering flights to around 150 destinations around the globe.
Fort Lauderdale Airport
Ft. Lauderdale-Hollywood International Airport is one of three airports serving the Miami metropolitan area. It is located 60 miles north of the Biscayne National Park Visitor Center. Ft. Lauderdale Airport is one of the fastest growing airports in the United States, with traffic of more than 15 million annually. The major airlines here are JetBlue, Southwest and Spirit.
West Palm Beach
Palm Beach International Airport is located about 100 miles north of Biscayne National Park. The airport serves over 6 million passengers annually and has more than 200 nonstop flights daily.
Fort Myers Airport
Southwest Florida Regional Airport is 160 miles from Biscayne National Park. It serves almost 10 million passengers a year.
Key West Airport
Key West International Airport is located 135 miles southwest of the Biscayne Visitor Center. Key West serves around 1 million passengers annually, with two terminals and one runway.
Orlando Airport
Orlando International Airport serves approximately 50 million passengers a year, making it the busiest airport in Florida and the 10th busiest in the United States. It is approximately 260 miles from Biscayne National Park.