Boca Chita Key is the most popular island in Biscayne National Park, located just north of Sands Key and Elliott Key. It is a 32 acre island with a marina, campground, lighthouse and a half mile hiking trail.
Biscayne National Park Institute runs day trips to Boca Chita Key. Advance reservations are recommended but trips can be booked on the day of at the park when space is available. The Boca Chita Island Experience, their most popular guided boat trip, has a three hour duration. The trip is made on a 40 passenger boat with an ADA compliant ramp.
If you have your own boat, availability for the marina docking is first come, first served. The harbor entrance at low tide is approximately four feet.
Swimming is allowed at Boca Chita Key but not in the harbor, the no wake zone or designated areas to protect wildlife. There is a small beach there.
Boca Chita has one of the two Biscayne campgrounds. There is no drinking water and no showers or sinks. Toilets are available. The campsite is first-come first served. Fees must be paid in cash and with exact change, at the kiosk at the harborfront.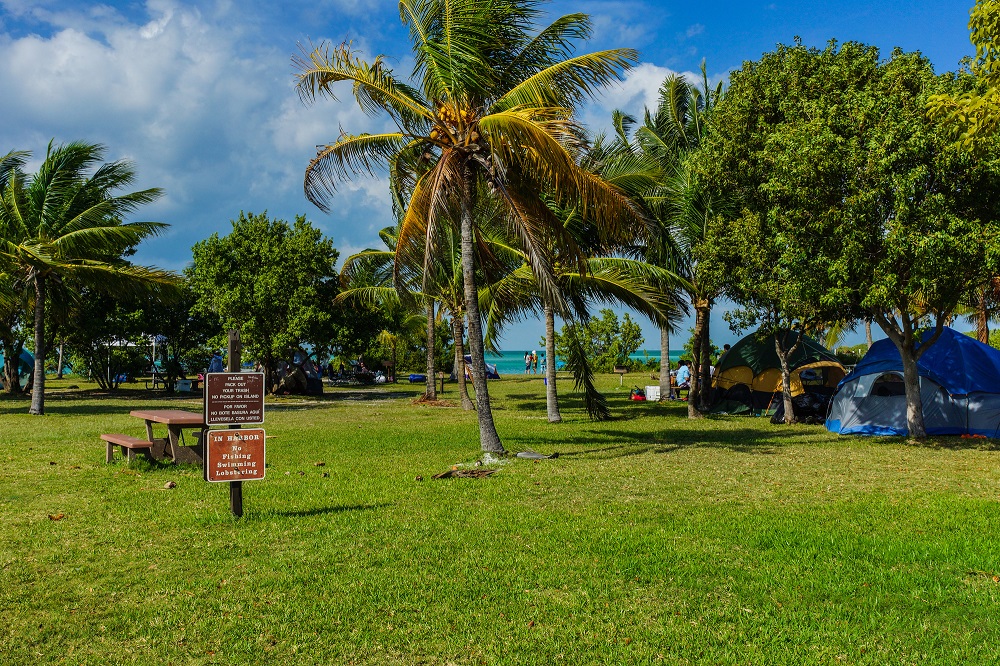 The island's 65 foot lighthouse was built as a landmark by the island's owner for his boat captain. At the time, the island was owned by Mark C. Honeywell of the Honeywell Corporation, who owned the island in the late 1930s and early 1940s. The lighthouse went dark shortly after it was first lit because the Lighthouse Service was not informed of it and it served as a hazard for navigation since it was not charted.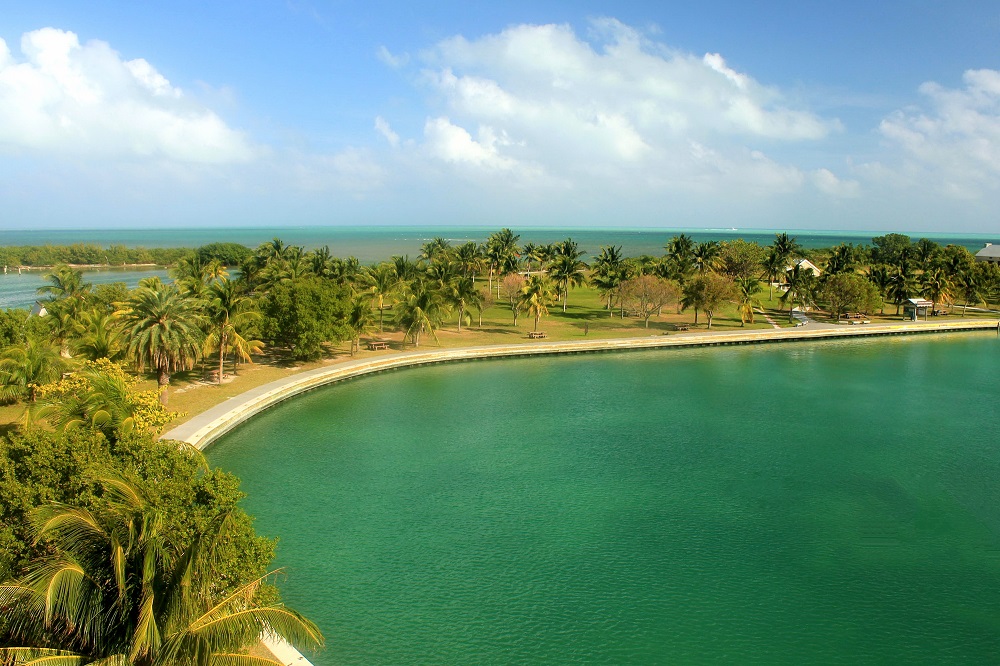 The island also contains three historic buildings, which together with the lighthouse were listed on the National Register of Historic Places in August 1997.
Boca Chita Key Trail