The Eielson Visitor Center is located at mile 66 along the park road in Denali National Park and is open in the summer. It takes about four hours to reach Eielson on the transit buses. On a clear day, Denali can be seen to the southwest 33 miles away.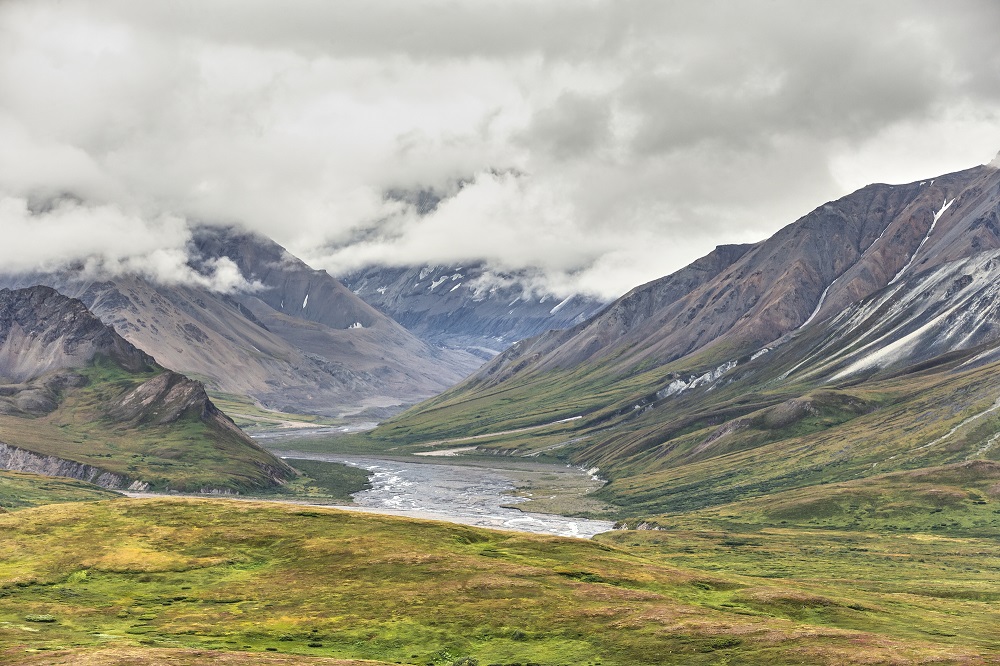 The area is named for Alaskan Aviator Carl Ben Eielson. He learned to fly in the U.S. Army Air Service in 1917 while in training as part of World War I. He flew the first air mail in Alaska from Fairbanks to McGrath, and engaged in teh first land-plane descent onto drift ice. Originally from North Dakota, he was inducted into the North Dakota Aviation Hall of Fame in 1997.
The section of road west of Eielson Visitor Center is known as the Eielson Bluffs. The park road is cut into the side of the bluffs and there are pullouts to provide scenic views.
Eielson Visitor Center

Photo Credit: dvs
The visitor center is open from June 1 through mid-Septemer from 9 AM to 530 PM with the restrooms remaining unlocked 24 hours a day. The building is closed during the winter.
Park rangers provide information here to visitors and conduct programs throughout the day. There is also a small art gallery and hiking trails. Water bottles can be refilled at Eielson.
There have been visitor facilities in the area since 1934. In 2008, the interpretative center that was initially opened here in 1960 was remodeled. The building is tucked partly into the hillside.
Eielson Alpine Trail (aka Thorofare Ridge Trail)
This steep out and back trail rises around 1000 feet in a mile up the face of Thoro Ridge, providing stunning views of Denali.
Tundra Loop Trail
This is a short .4 mile loop through the alpine country below the visitor center, with the option of adding on a one mile one way spur trail.
Gorge Creek Trail
This is an around 4 mile out and back trail in the area.
How to Get to Eielson Visitor Center
The visitor center can be reached by most shuttle buses, and by the Kantishna Experience tour bus. It sits at mile 66 and takes around four hours to reach.
Denali View: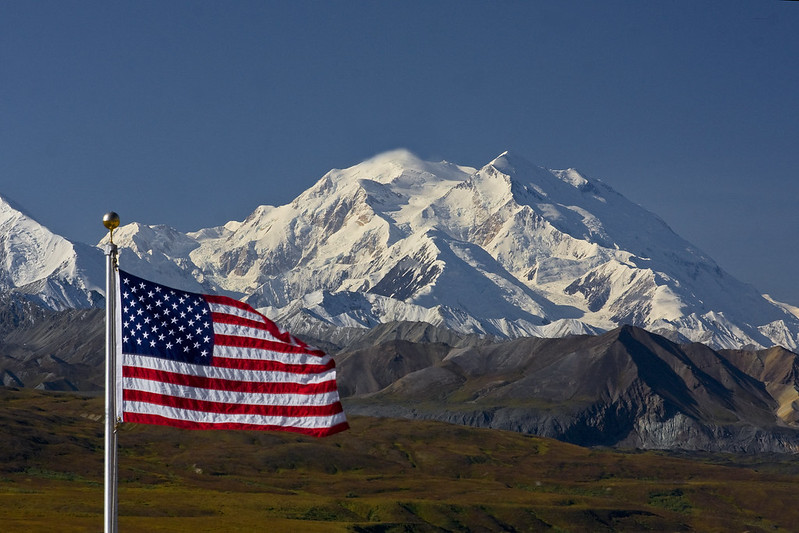 Photo Credit: NPS Photo/Ken Conger