The first three miles of the Denali Park Road in Denali National Park contain a visitor center, campground, bus depot, Alaska Railroad train depot, airport runway, and science center. The park road is closed beyond mile 3.4 in the winter.
The Denali National Park entrance is at Mile 237 on Alaska Highway 3 (aka George Parks Highway). It is about 240 miles north of Anchorage, 120 miles south of Fairbanks, and 12 miles south of Healy. It is the entrance for the only road into Denali. It is on the eastern edge of the park. The Denali Park Road travels from the park entrance 92 miles into Denali.
Denali Visitor Center
This visitor center is located across from the train depot and includes the Morino Grill for food, Denali Bookstore operated by Alaska Geographic, and baggage claim / lost & found.
Wilderness Access Center
This is also known as the Denali Bus Depot. It sits at Mile 0.5 on the park road. You can purchase bus tickets or arrange to stay at a Denali campground here. All non-narrated buses depart here (transit buses, camper bus) as well as some narrated tour buses. It is operated by a park concessionaire. In the building is an information desk, coffee stand and small gift shop.
Alaska Railroad Depot

Photo Credit: Craig Talbert
The Denali Depot is a passenger railroad station in Denali National Park that is served by the Alaska Railroad which travels between Seward and Fairbanks. It is adjacent to the Denali Visitor Center.
Riley Creek Campground
Riley Creek is the largest Denali campground. There are three loops: Wolf Loop, Bear Loop and Caribou Loop. RVs and trailers can be accommodated up to 40 feet. There are also walk-in tent sites available on a first-come, first served basis. The Riley Creek Mercantile is a convenience store for campers which offers groceries, firewood and other items during the summer. The campground has a shower and laundry facility. There is also an RV dump/fill station.
McKinley Park Airport
This is a public use airport in Denali.
Murie Science and Learning Center
This center serves youth and promotes science and stewardship in Denali and other Alaska national parks. It functions as Denali's winter visitor center. It is open throughout the winter and for advertised events in the summer.
Hiking Trails in the Denali Entrance Area
– Mount Healy Overlook Trail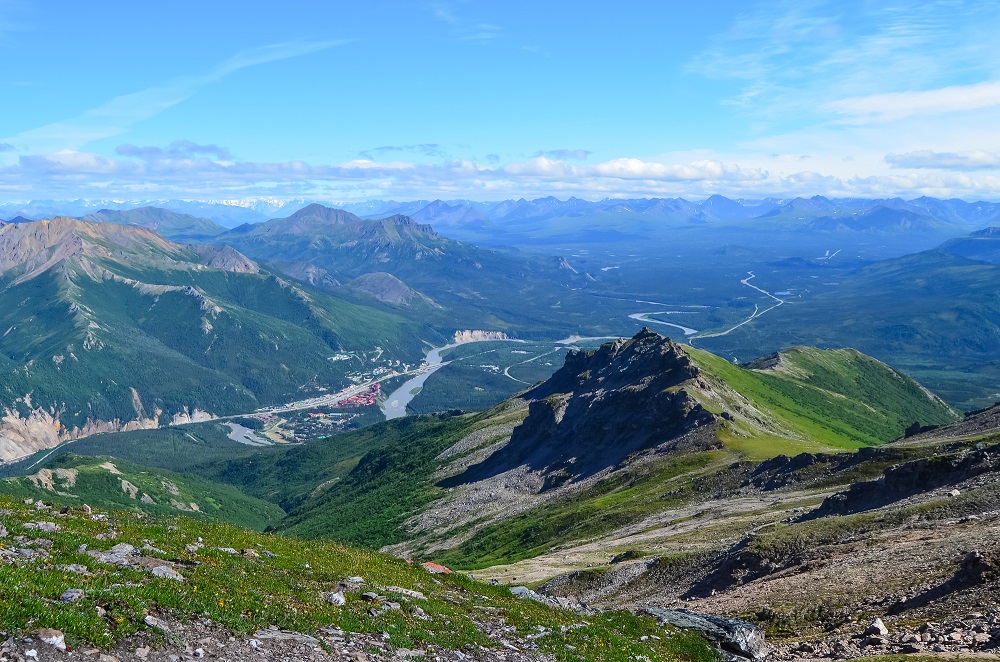 – Rock Creek Trail
– Roadside Trail
– Meadow View Trail
– Spruce Forest Trail
– Morino Trail
– Taiga Trail
– Horseshoe Lake Trail
– McKinley Lakes Trail
– McKinley Station Trail
– Jonesville Trail