Sprague Lake is a 13 acre human-made lake in Rocky Mountain National Park known as a good place for watching the sunrise, photography and fishing.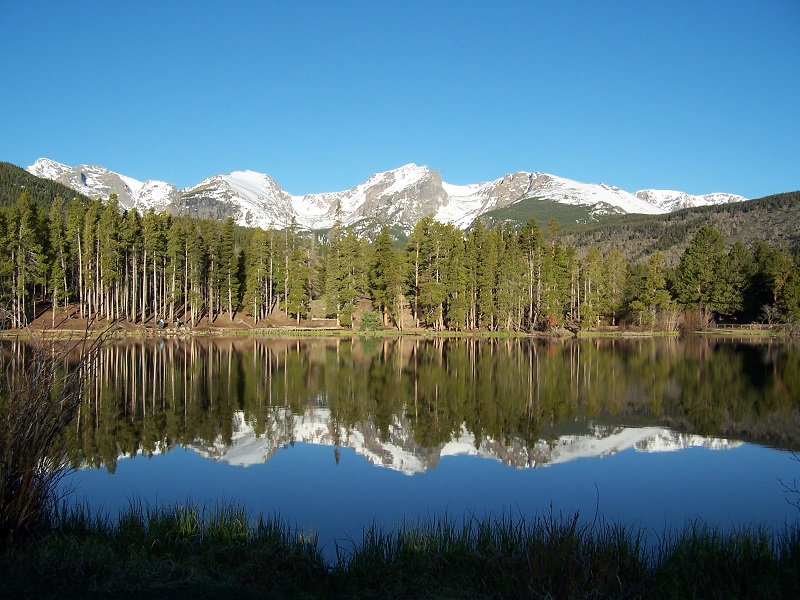 The lake is named for Abner Sprague, an Estes Park resident who ran a game lodge here. Sprague was one of the first settlers to the area and reportedly the first park visitor to pay an entrance fee in RMNP. Alberta Falls was named for Sprague's wife. The National Park Service bought their property in 1932 and tore down the buildings in 1957.
There is a half mile trail along the lake that offers incredible mountain views. It is particularly popular at sunrise.
Trout fishing is a popular activity for families at Sprague Lake, since it can be more easily accessed than many other lakes in the park. Since Sprague Lake is located at a lower elevation than many, it is an option earlier in the season. Sprague Lake is one of the catch-and-Keep Waters in the park.
There is a fishing pier on the lake. We used the pier at sunrise in order to take photos of the lake reflecting the mountains in the background. The light of the morning and quiet wind-free lake made for amazing photos.