Trail Ridge Road is the name of a 48 mile section of US Highway 34 in Rocky Mountain National Park. It is the highest continuous paved road in the United States, reaching an elevation of 12,183 feet.
Trail Ridge Road crosses the park from east to west, linking Estes Park with Grand Lake. Construction of the road began in 1929, when Congress appropriated money for the first phase of the project. W. A. Colt of Las Animas, Colorado was awarded the contract to build the eastern portion, and L. T. Lawler of Butte, Montana was awarded the contract for an 11 mile western section of the raod. The road was completed in 1933.
Many Parks Curve
The overlook is the first hairpin curve on Trail Ridge Road out of Estes Park. It sits at an elevation of 9640 feet about 12 miles from Estes Park on Highway 34. This is typically the closure point of Trail Ridge Road for Winter.
Rainbow Curve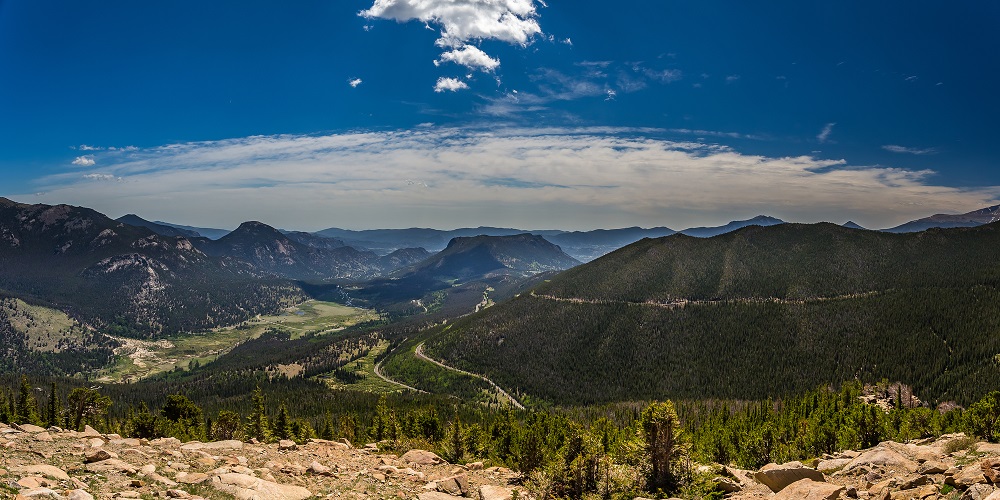 This overlook was the end of the road during our journey to the park in 2016 at the beginning of the week before Memorial Day. The road just past the overlook was blocked by a wall of several feet of snow. It sits four miles west of Many Parks Curve.
Alpine Visitor Center

The Alpine Visitor Center is a seasonal Rocky Mountain National Park visitor center with a snackbar which is located between Medicine Bow Curve and the highest point on the road. It sits at an elevation of 11,796 feet, one mile west (directionally on the road) of the highest point on Trail Ridge Road.
The alternative path to the Alpine Visitor Center from Estes Park and the east side of Rocky Mountain National Park is Old Fall River Road, which is a one-way nine mile road up from two miles past the Alluvial Fan to the Fall River Path at the Alpine Visitor Center.
Medicine Bow Curve
This scenic overlook is a hairpin switchback located on Trail Ridge Road at an elevation of 11,640 feet which provides views of the alpine tundra below.
Milner Pass
This mountain pass on Trail Ridge Road at an elevation of 10,758 feet above sea level is located on the continental divide.
Colorado River Trailhead
In winter, the Trail Ridge Road closes here due to snow. It normally closes in October, depending on weather. The Colorado River Trail provides access to the old mining town of Lulu City and the uppermost section of the Colorado River.
Grand Lake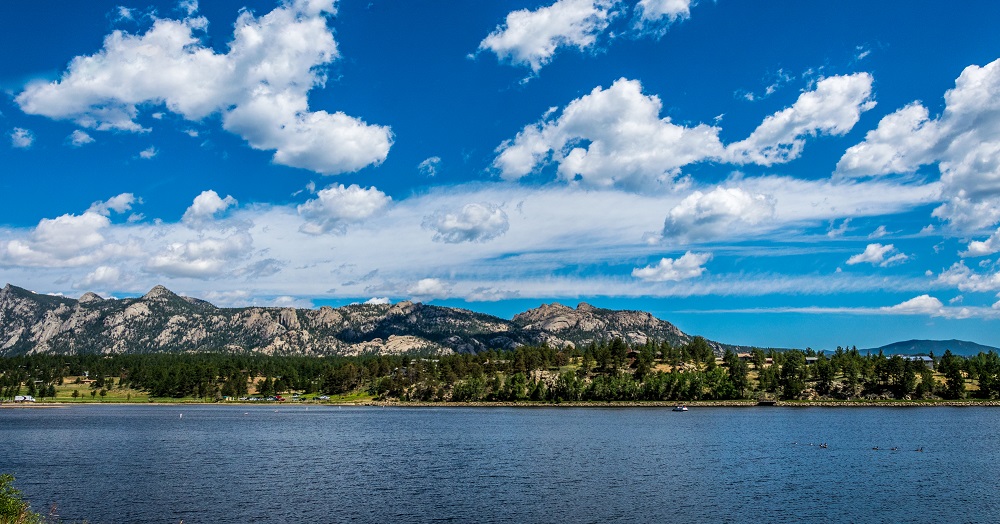 Grand Lake is the largest natural body of water in Colorado, sitting just outside the park. The town on its shores is named for it and was established in 1881. It is known as the Western Gateway to Rocky Mountain National Park.