Bierstadt Lake is a sub-alpine lake in Rocky Mountain National Park north of Bear Lake Road at an elevation of around 9400 feet. The lake is named for 19th Century landscape painter Albert Bierstadt. It is located about 6.5 miles from the intersection of Bear Lake Road and Highway 36.
Bierstadt Lake is known for its views of the Continental Divide, including Hallett Peak and Flattop Mountain.
Bierstadt Lake Hikes
The closest trailhead to Bierstadt Lake is between the Storm Pass Trailhead to the east and the Glacier Gorge Trailhead to the west. The Bierstadt Lake trail is a 2.5 mile out and back that proceeds up a serious of switchbacks to climb more than 600 feet and reach the lake.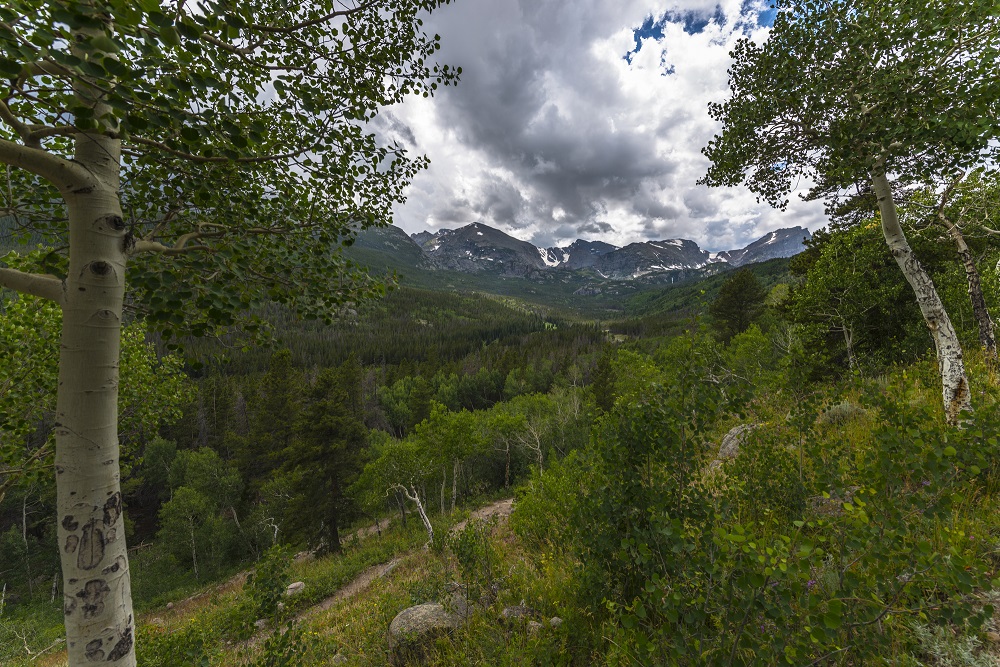 There is a l mile loop along the shores of the lake, with views of the continental divide, turning the hike into a lollipop loop.
There are also hiking trails to the Bierstadt Lake Loop starting from Bear Lake, the Glacier Basin Region, and Hollowell Park.
The national park service has not listed Bierstadt Lake on the list of waters known to contain fish populations. This does not mean that there are not fish but it is probably not your best option for rocky mountain national park fishing.