Echo Lake Beach is the most popular fresh water beach on Mount Desert Island. Echo Lake is one of the only freshwater lakes in Acadia National Park where visitors are allowed to swim.
Echo Lake is located west of Somes Sound off Route 102 near Southwest Harbor. Beech Mountain and Acadia Mountain are both nearby. In October 2017, we found it an excellent afternoon stop to complete our day of lobster rolls in Southwest Harbor and the Bass Harbor Head Lighthouse.
Acadia National Park has lifeguards at two beaches in the summer. Echo Lake Beach is the warmer of the two locations, with water temperatures reaching up to seventy degrees in the summer. It is staffed from Memorial Day through Labor Day. Sand Beach, on the other hand, has water temperatures of around fifty-five degrees and only 10 percent of visitors there actually put their swimsuits on and enter the water.
On hot days, Echo Lake is a popular place for families with children to swim and play in the sand. There is an ample parking lot and an easy, paved walkway right down to the beach. The national park maintains facilities at Echo Lake for visitors, including modern bathrooms, changing rooms, and outdoor faucets to wash off the sand.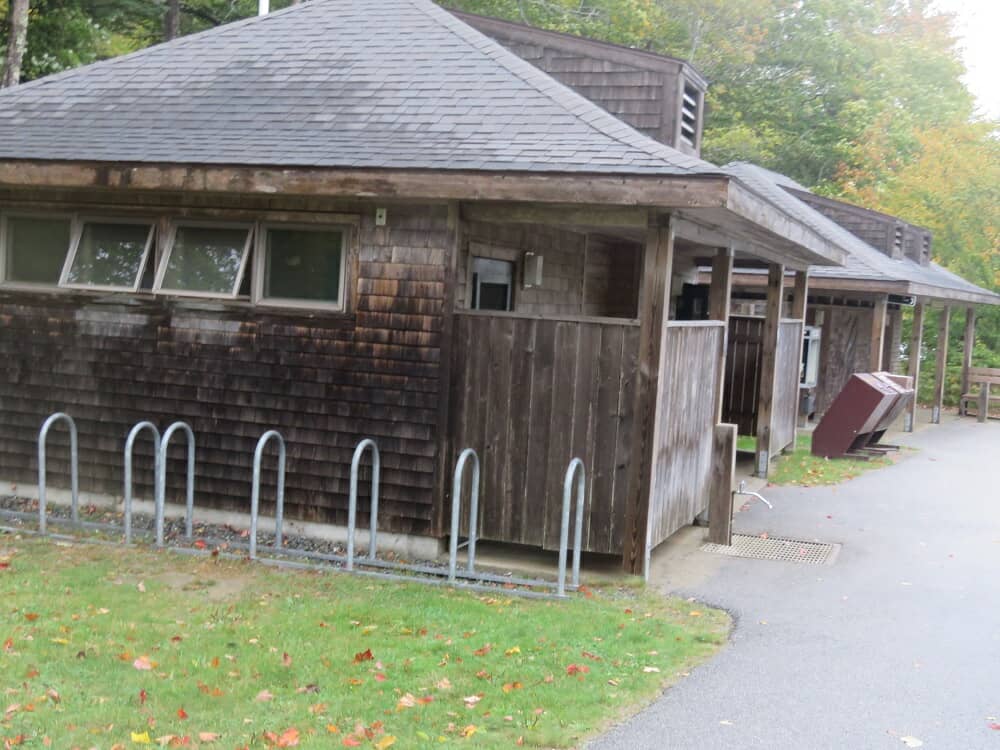 The accessibility of Echo Lake and the ability to swim there contracts with the other bodies of water. Many lakes and ponds in the area have posted signs prohibiting swimming, wading and pets. The lakes supply drinking water to nearby homes in the area.
The sandy beach here is on the south side of the lake. There is a launch facility at Ikes Point with a maximum of 10 HP on boat engines. Echo Lake has a maximum water depth of 66 feet.