Thunder Hole is a rock inlet in Acadia National Park where the waves crash with a loud boom before high tide. It is the next stop after Sand Beach for park visitors traveling the one-way Park Loop Rd and gets quite a crowd during times when attendance at the park is high. The best time to be there is 2 hours before high tide, although it can be hit or miss depending on the day and the waves.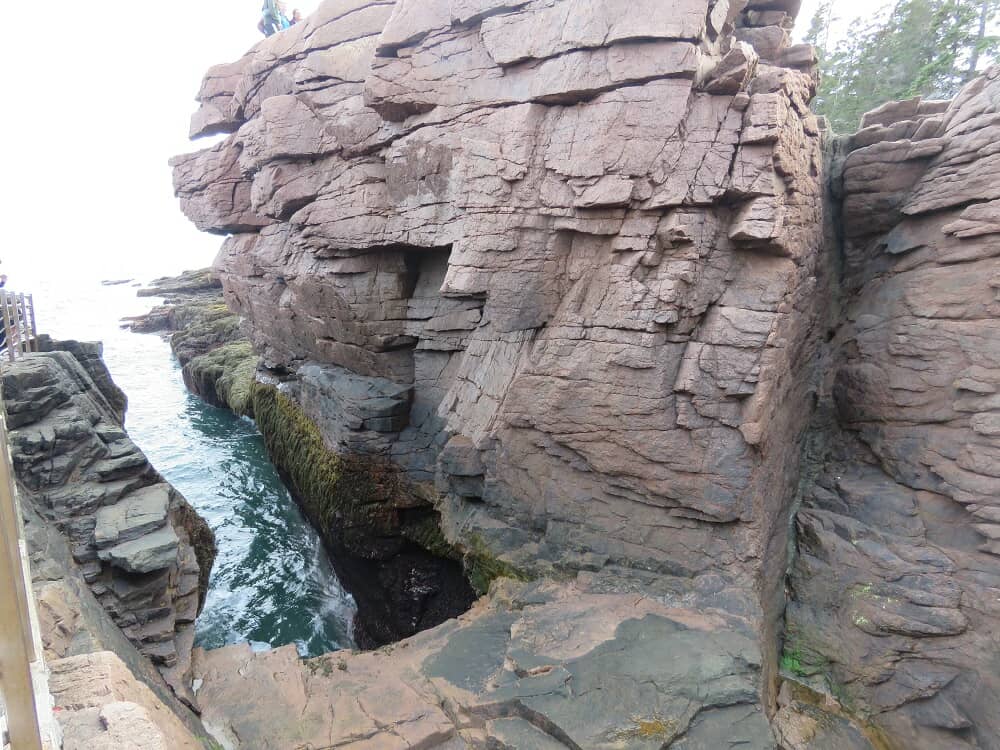 The noise is caused by the force of the ocean into a narrow cave in the granite ledge that has been carved by the ocean. The cave traps air when it fills with water and a burst of ocean spray accompanies the resulting thunderous boom.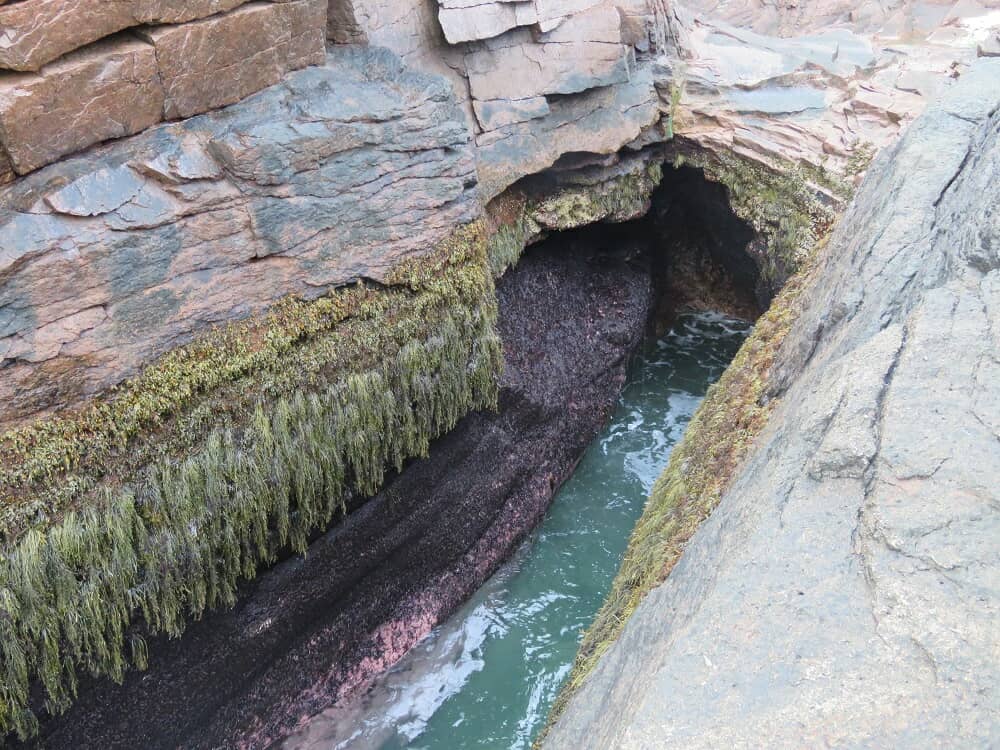 When it is safe, visitors are allowed to an area with hand rails close to the granite ledge. This area is closed when the waves are crashing into the shore and it is unsafe to be in the lowest observation area there.
We visited Thunder Hole twice in October 2017, including once at the "right" time, and although the area was pretty cool we were a bit disappointed by the lack of a loud boom there.
There is a parking lot across the street from this area with multiple crosswalks. A gift shop and bathrooms are also located by the parking lot.