The Bubbles on the north side of Jordan Pond in Acadia National Park are popular with both hikers and photographers. It is a short hike to the top of the South Bubbles, which also brings the optical illusion of Bubble Rock with it. And photographers should bring their tripod to Jordan Pond in the early morning to catch the reflection of The Bubbles across from the Jordan Pond House.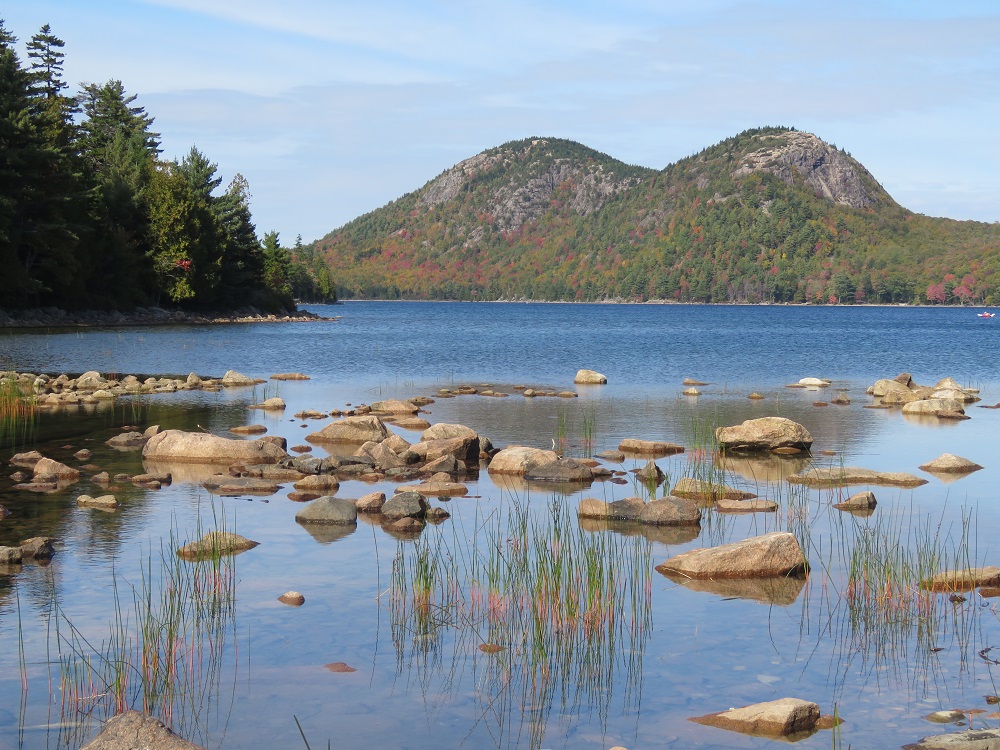 The view of The Bubbles from the south side of Jordan Pond from the bottom of the lawn of the Jordan Pond House is one of the most famous in Acadia. The South Bubble on the right rises to an elevation of 766 feet while the North Bubble on the left rises to 872 feet.
They can be reached by hiking around Jordan Pond, but there are parking lots along the Park Loop Road which shorten the distance to the top. That is if you can make it there before the spots fill up (as they are not large lots).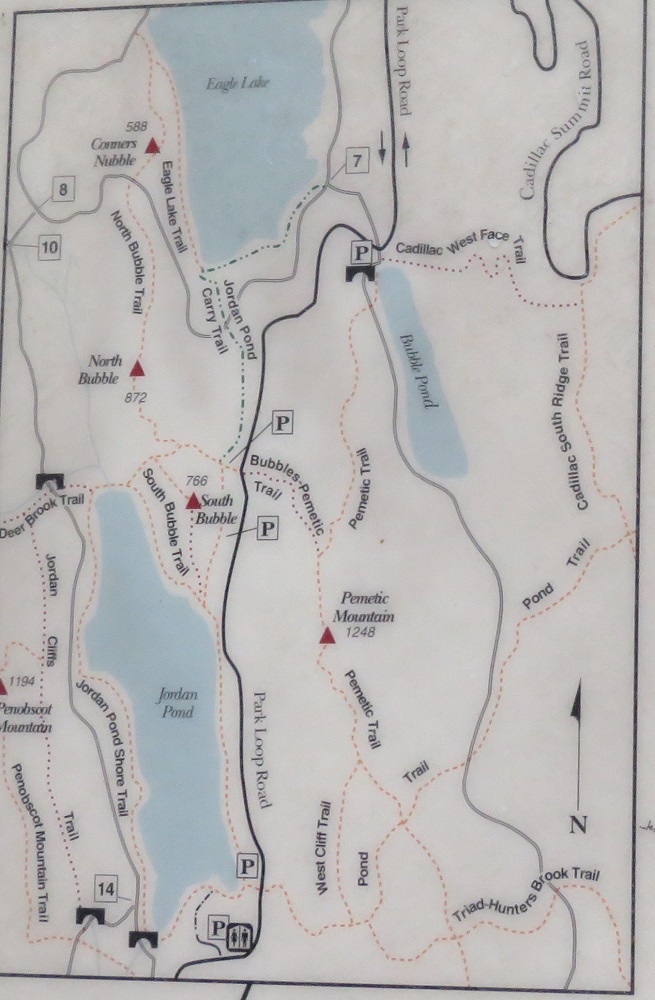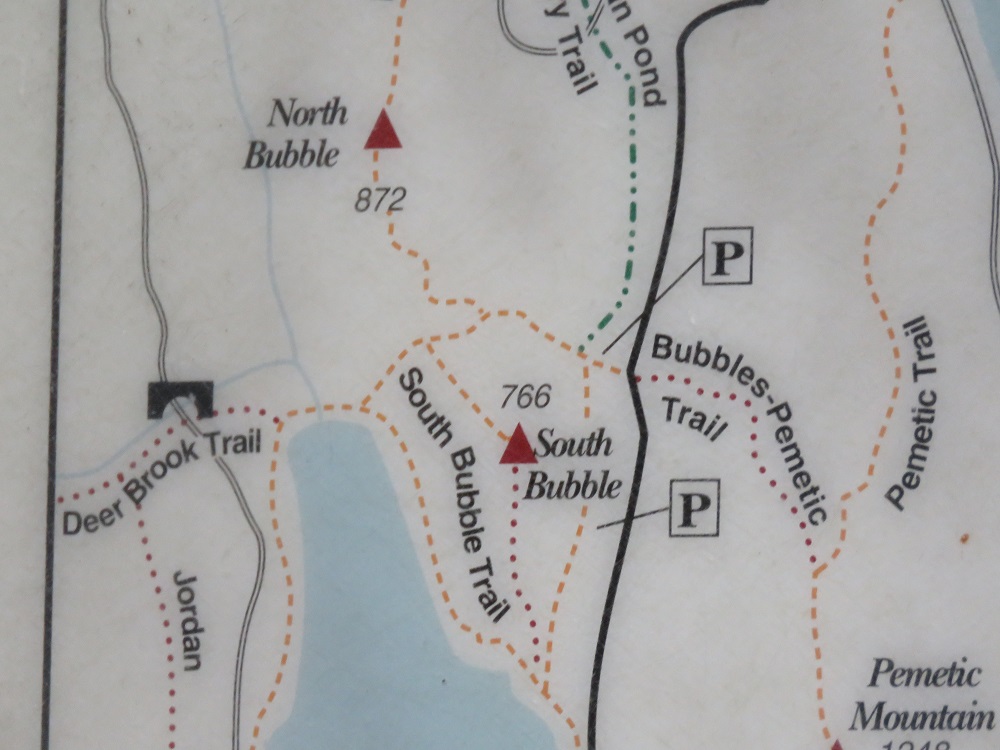 When we visited, we were fortunate to find a spot in the morning of our last day and hiked up to South Bubble (below).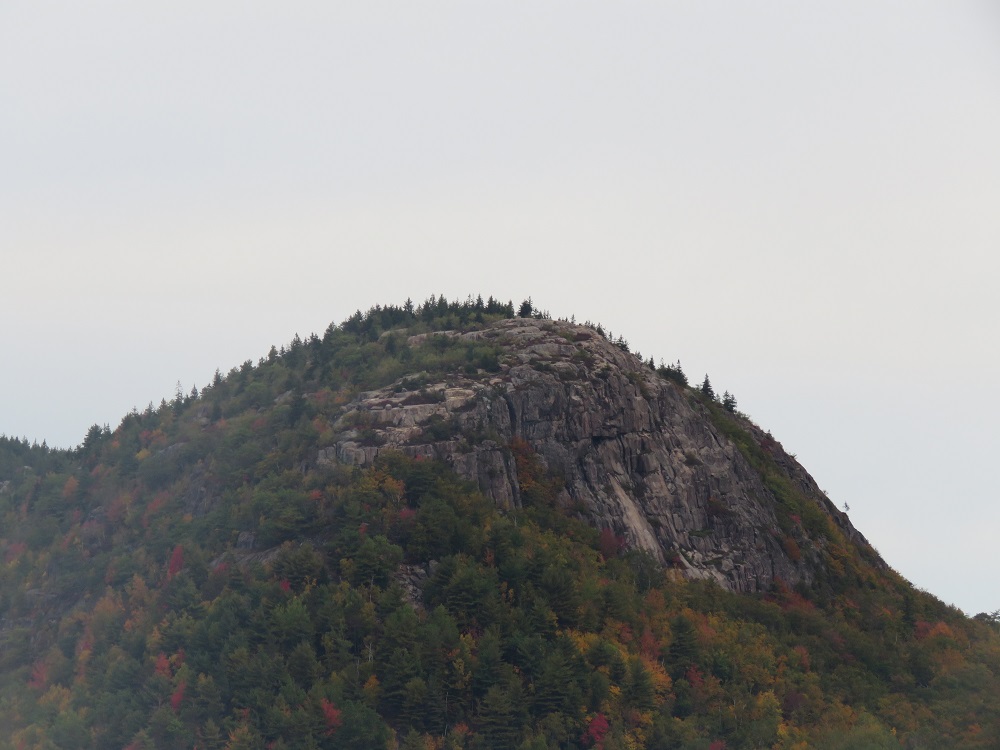 The trail up to the top of South Bubble and Bubble Rock from the parking lot is one mile round trip. It is a short uphill hike from the parking lot to the fork in the trail between the hikes to the North Bubble and South Bubble. You can't miss the sign.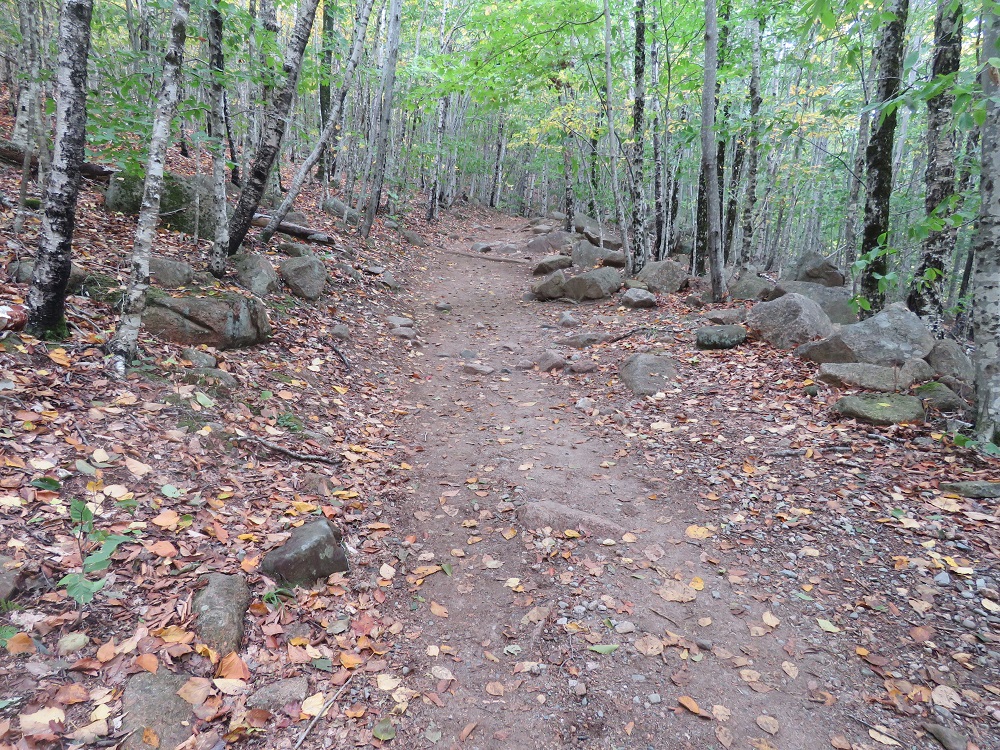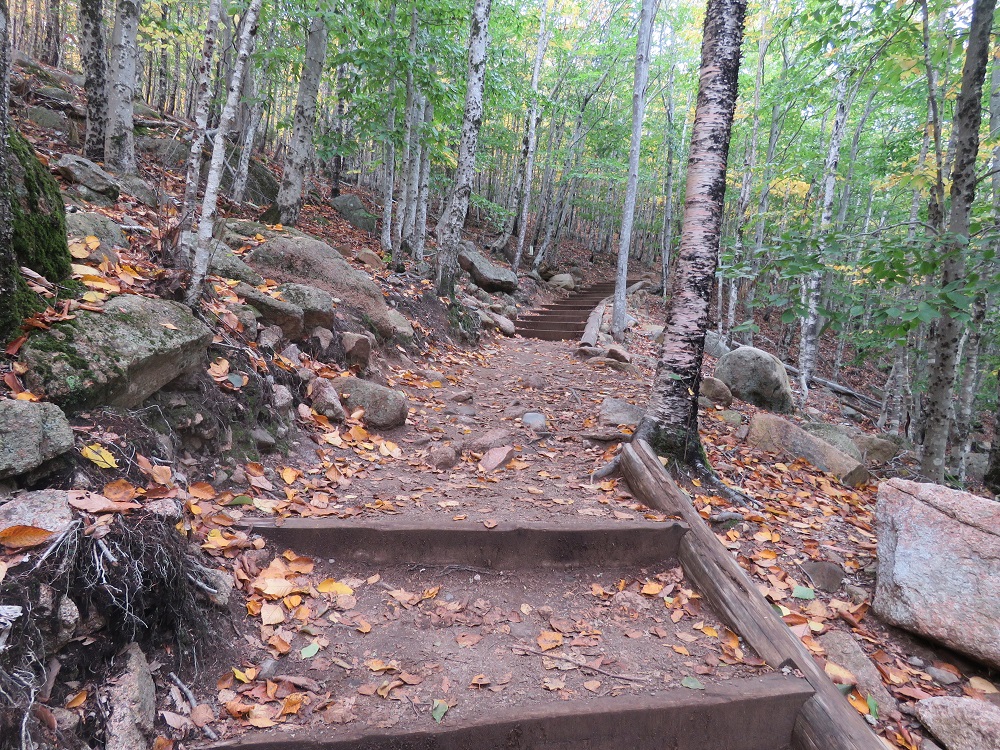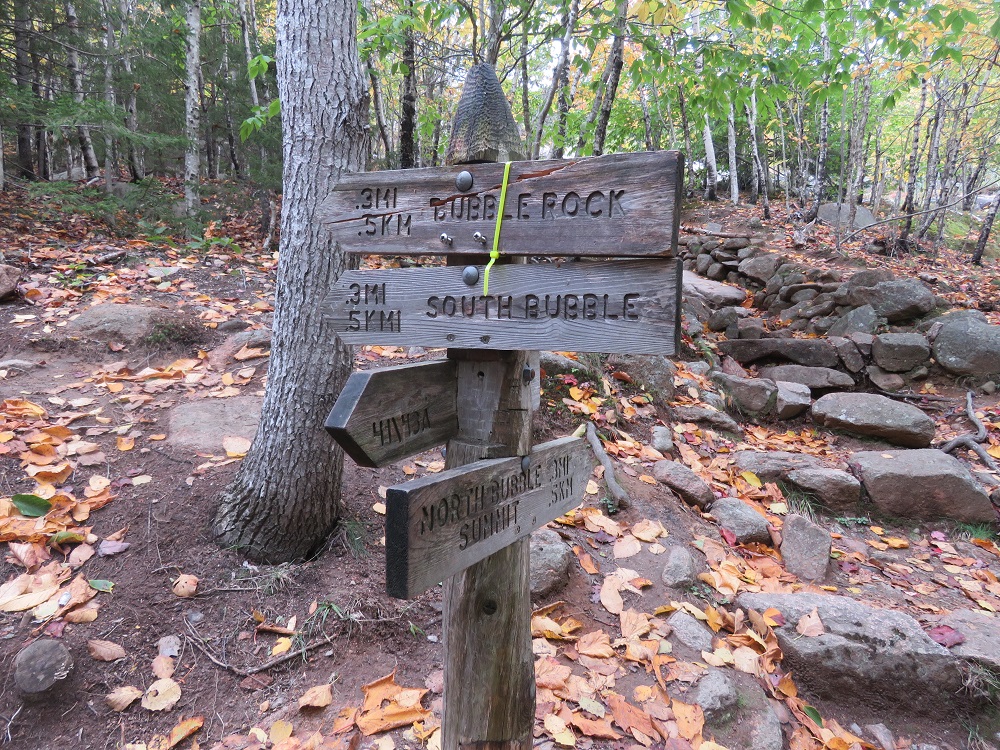 The trail to the South Bubble proceeds to the left (south) and begins to climb. You reach the peak of South Bubble first, and then proceed on to Bubble Rock.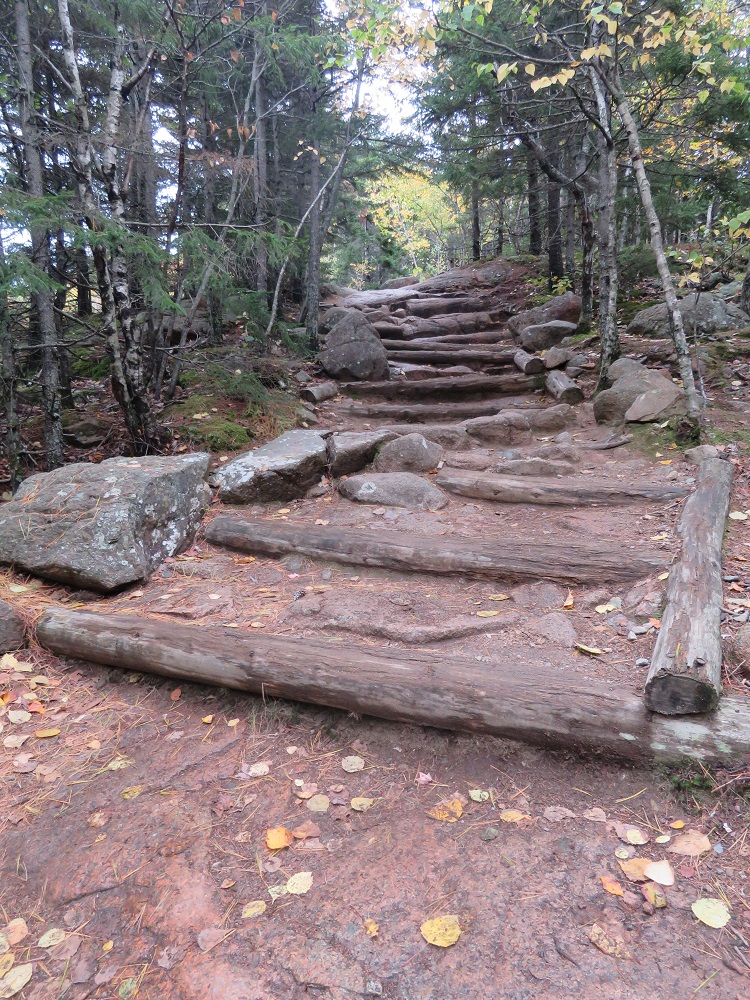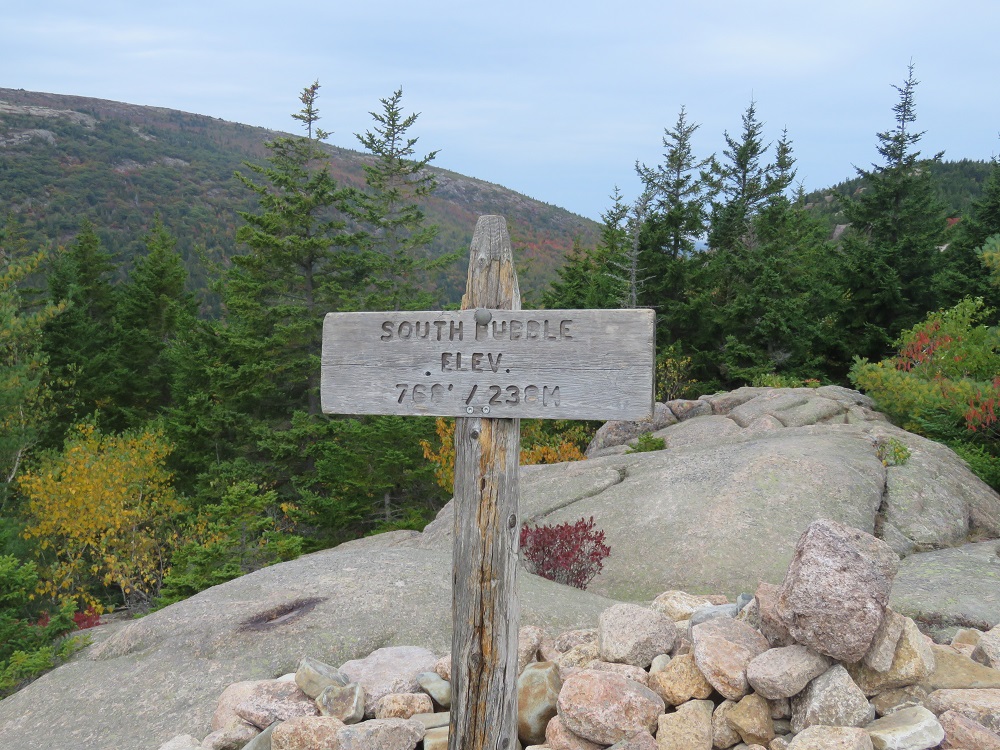 Bubble Rock is on the east side of South Bubble. It is a large boulder which appears to be sitting on the precipice of tumbling down to the road below. It is instead firmly positioned on the side of South Bubble, and we were unable to budge it despite our best efforts to the contrary. It is a great spot for a bit of photography with your friends or family, as it really does look like you could get it going over the edge with ease.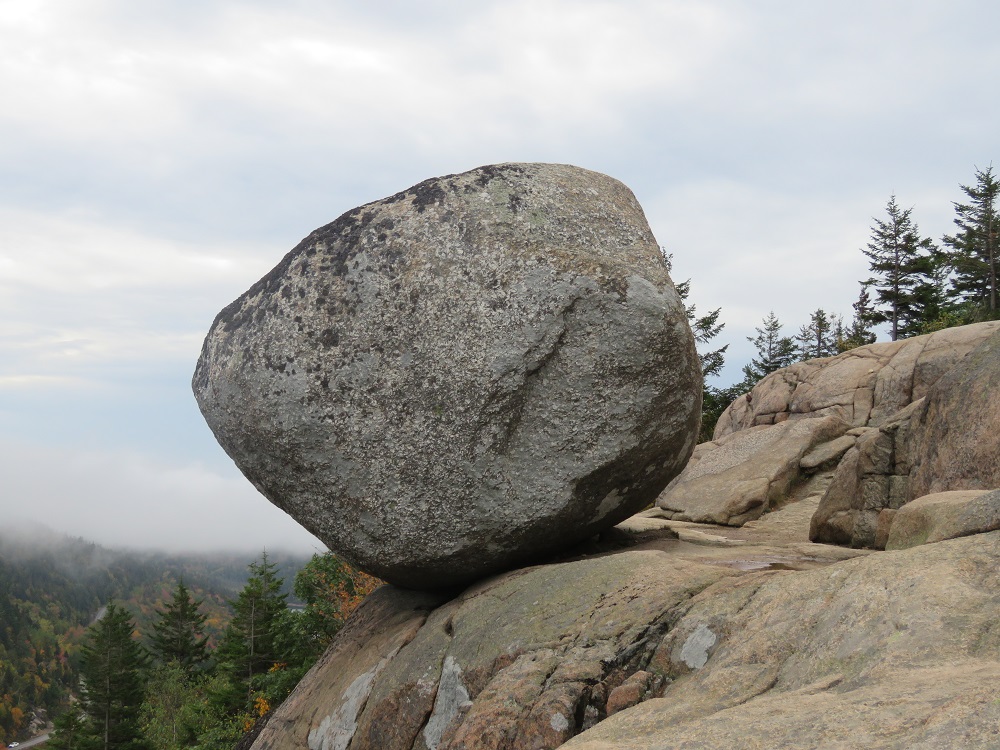 North Bubble
We did not have enough time to hike to the top of North Bubble also, since we were at the end of our three day weekend and had a 10+ hour drive to get home ahead of us. However, the view from the North Bubble appears to be worth the extra time to hike it as well if you have the energy: