Sixty percent of park visitors make a stop at Jordan Pond House and/or Jordan Pond during their time in Acadia National Park. The pond and house are named for the Jordan family of Seal Harbor who built a farmhouse near the pond in the 1800s.
Jordan Pond House
This is the only true sit-down restaurant within Acadia National Park. It was founded in the early 1870s by Mr. Melvan Tibbetts. The original house dated back to 1847. In the 1940s, Mr. John D. Rockefeller, Jr. purchased the property and donated it to the National Park Service. It has been operated by the Acadia Corporation since 1946. The original House was destroyed in a fire in 1979 and a new Jordan Pond House was built in 1982 with funds raised by the Island Foundation.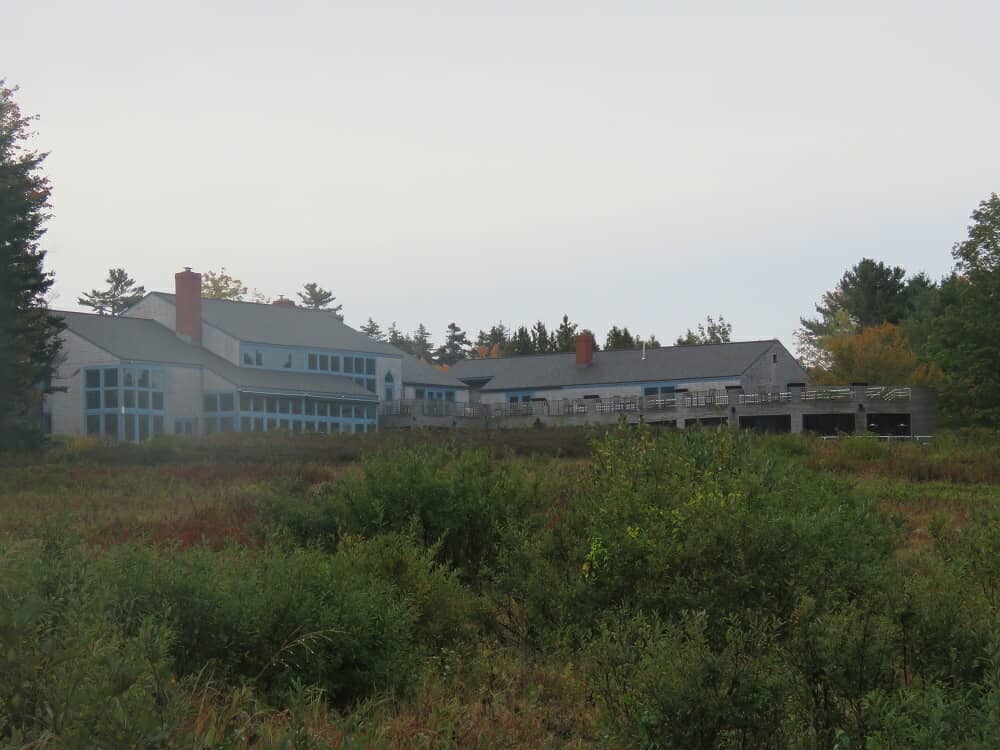 Jordan Pond House is best known for serving tea and popovers on the enclosed veranda and lawn overlooking the pond. Reservations are recommended for lunch and dinner, which is served from mid-May through late October. There are also public bathrooms and a souvenir gift shop in the building.
Jordan Pond
Jordan Pond is a 187 acre pond formed during the last glacial period by the Wisconsin Ice Sheet. It is bounded by the Penobscot Mountain and the Bubbles. To approach it for the first time, walk down past the lawn of the Jordan Pond House and enjoy the view across the lake of the Bubbles, two small mountains northeast of the pond.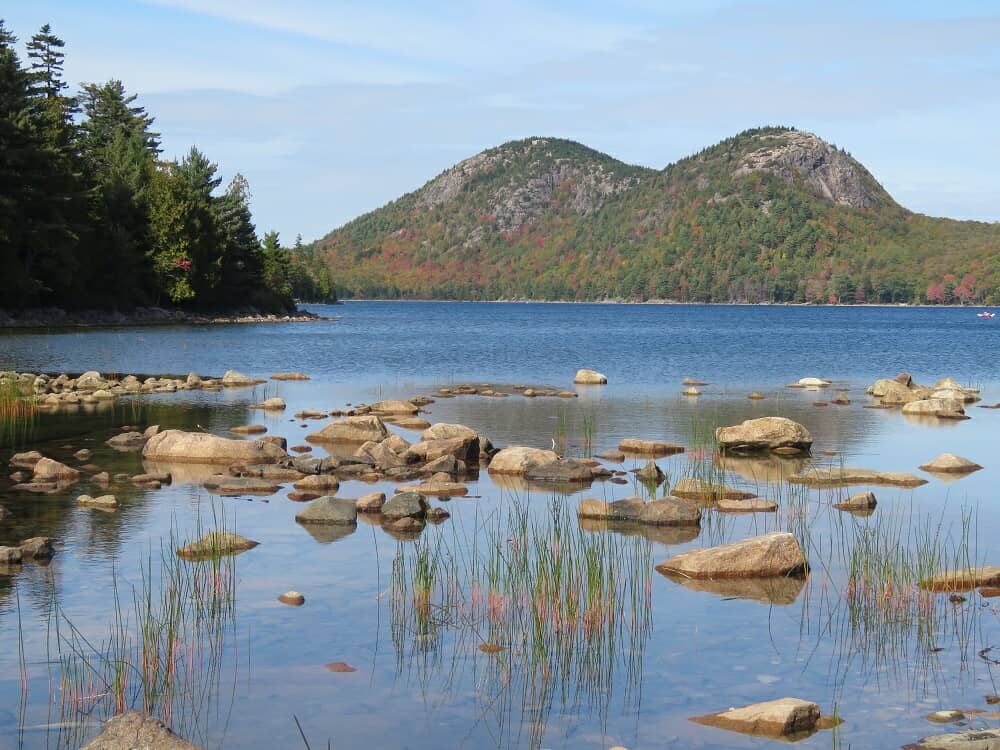 The clear water of the pond is legendary, with normal visibility of 46 feet and recorded visibility during certain times of 60 feet, the deepest in Maine. The maximum depth of Jordan Pond is 150 feet.
It is also a popular area for photography from the southern shore. When we were there, there were always photographers here taking pictures of the fall foliage across the water as well as the North and South Bubbles.
Non-motorized boats such as canoes and kayaks are permitted from the launch site reached by the Jordan Pond North parking lot. There is a maximum 10 horsepower motor limit on the lake. The water is closed to pets, swimming, windsurfing, paddleboarding, oarboarding, and scuba diving.
There is a walking trail around the pond as well as many carriage roads in the area. We had a quiet walk down one of the carriage roads in October 2017 on a Sunday morning amidst the fall colors.