Sand Beach is one of the two beaches in Acadia National Park with lifeguards from Memorial Day until Labor Day. The standard ocean temperature of 55 degrees means that only 10 percent of the visitors actually don a bathing suit and plunge into the water here. Nevertheless, it is still a popular destination along Park Loop Road.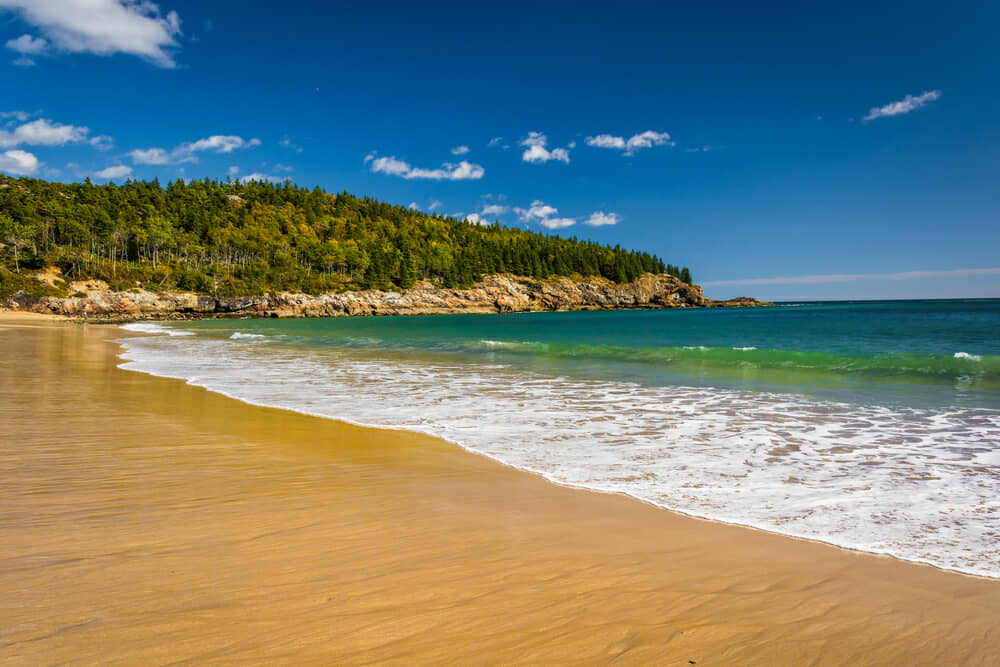 Sand Beach is the only sandy beach along Acadia's rocky shoreline. It is also one of the few cold-water shell-based sand beaches in the world. As much as 70% of the sand is broken shells of mussels, sea urchins, barnacles and periwinkles. The waves and tides crush the shells and create the colorful sand. This differs from most of Maine's shoreline, which is composed of hard granite that erodes slowly.
We visited Sand Beach in October 2017 on a beautiful fall day. The parking lot was busy but not completely packed. There were plenty of people hanging around checking out the beach and the area, though there was a great deal of space there so we managed to never feel like we were on top of other people.
Sand Beach is located on Park Loop Road shortly after the entrance station where they check for your annual pass or require you to pay the entrance fee. It is across the street from The Beehive. The next stop after Sand Beach is Thunder Hole.
The other beach on Mount Desert Island is Echo Lake Beach. Because it is a freshwater lake and not the ocean, the water is warmer (up to 70 degrees in the summer) in Echo Lake. A higher percentage of people that are there will enter the water.
While we were at Sand Beach, we saw first hand the popularity of The Beehive. The start of The Beehive trail is across the street from the parking lot for Sand Beach and the mountain top can be easily seen from Sand Beach.
Beehive Mountain
The Beehive Mountain rises 520 feet above the ocean. It provides a beautiful view of the Atlantic Ocean, the islands surrounding the area, and Sand Beach.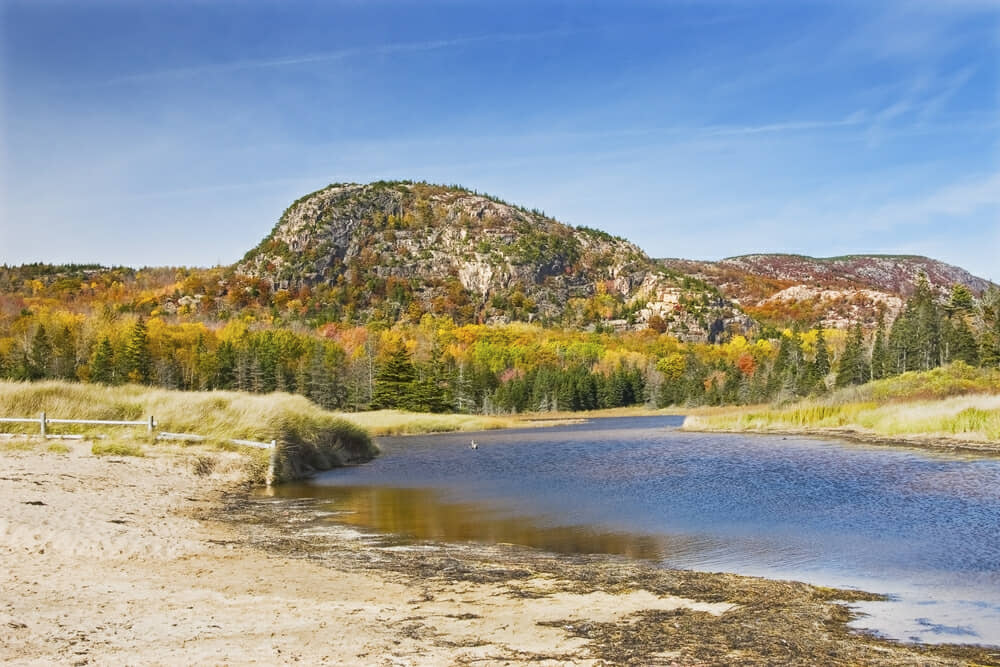 Beehive Trail
This is one of the most famous ascents in Acadia National Park. It is a strenuous 1.6 mile rocky trail with sheer cliffs and ladders. It ascends the front face of the mountain. When you reach the top, The Beehive offers sweeping views of the area and ocean. The return trip occurs on the Bowl Trail because descending The Beehive is dangerous and not advised.
We didn't have time to traverse the Beehive Trail due to the weather and a slight fear of heights. But we're excited to tackle this one our next time in Acadia National Park.