Seal Harbor is a small town on Mount Desert Island known for its popular summer homes among the rich and famous, the public sand beach and the many boats moored in the harbor.
Location
National Park traffic traveling south from Jordan Pond intersects with Route 3 at Seal Harbor. Cars heading south on Route 3 past Otter Creek and Blackwoods Campground also travel through Seal Harbor.
Seal Harbor Beach
There is a sand and pebble beach in Seal Harbor along Route 3. The beach is directly across the street from a small parking lot where there is a bathroom and changing area.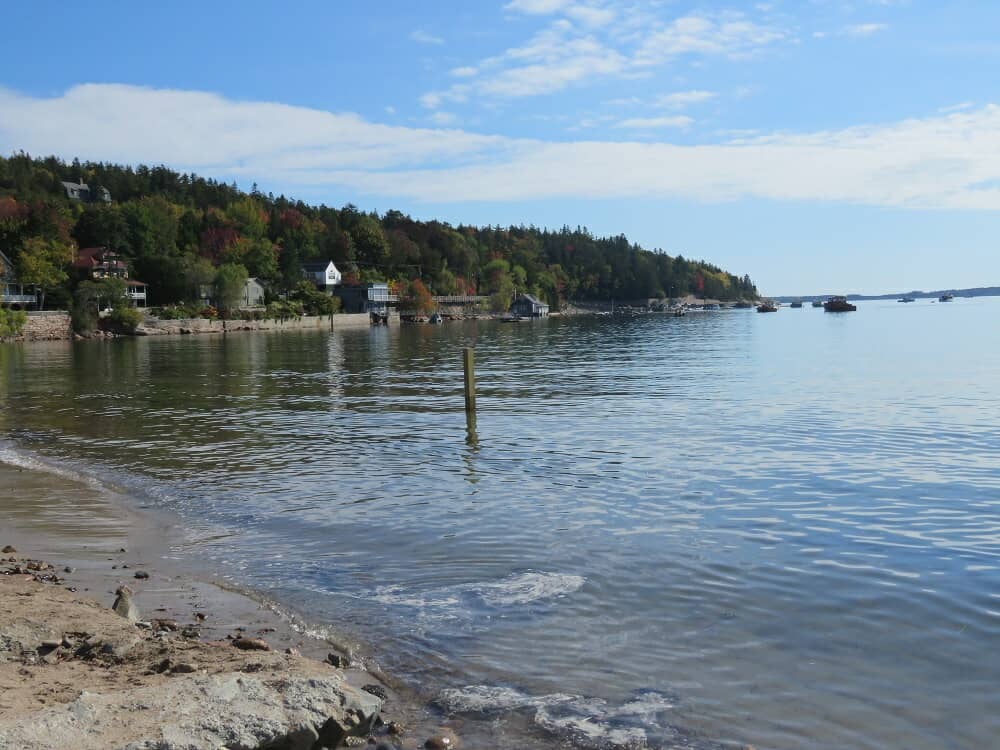 Local Restaurants
Lighthouse Inn and Restaurant: A family owned and operated inn and restaurant for more than 50 years. The restaurant is open 7 days a week for breakfast, lunch and dinner.
Coffee Shop & Pizzeria: A small coffee shop on main street serving breakfast, pizza and subs. It is located on Main Street near the beach.
There is also a post office and library in Seal Harbor.