The Seawall area on the western side of Mount Desert Island offers Acadia National Park visitors the opportunity to avoid the crowds of the eastern side of the park on the so-called "Quiet-side".
From Echo Lake Beach and the nearby Southwest Harbor, to the Bass Harbor Head Lighthouse and Acadia Mountain, there is plenty to occupy a park visitor for a weekend away. If you are just driving through the Seawall area, the natural seawall was a nice area to stop and enjoy as part of the drive back from the Bass Harbor Head Lighthouse to Southwest Harbor.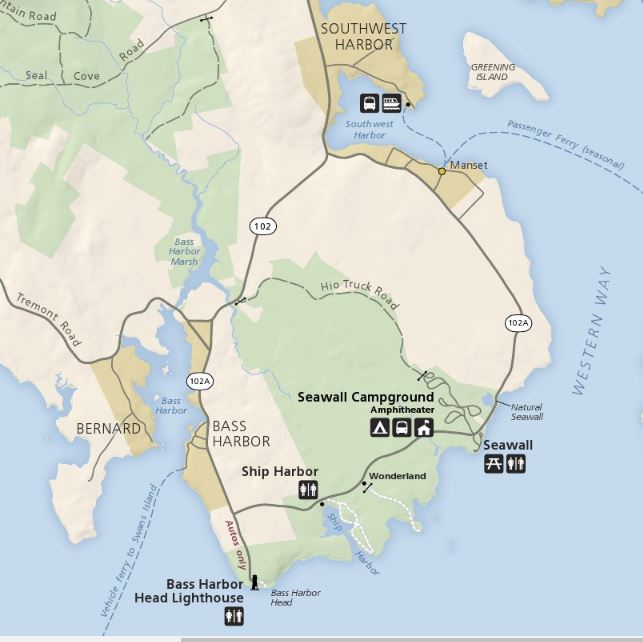 Natural Seawall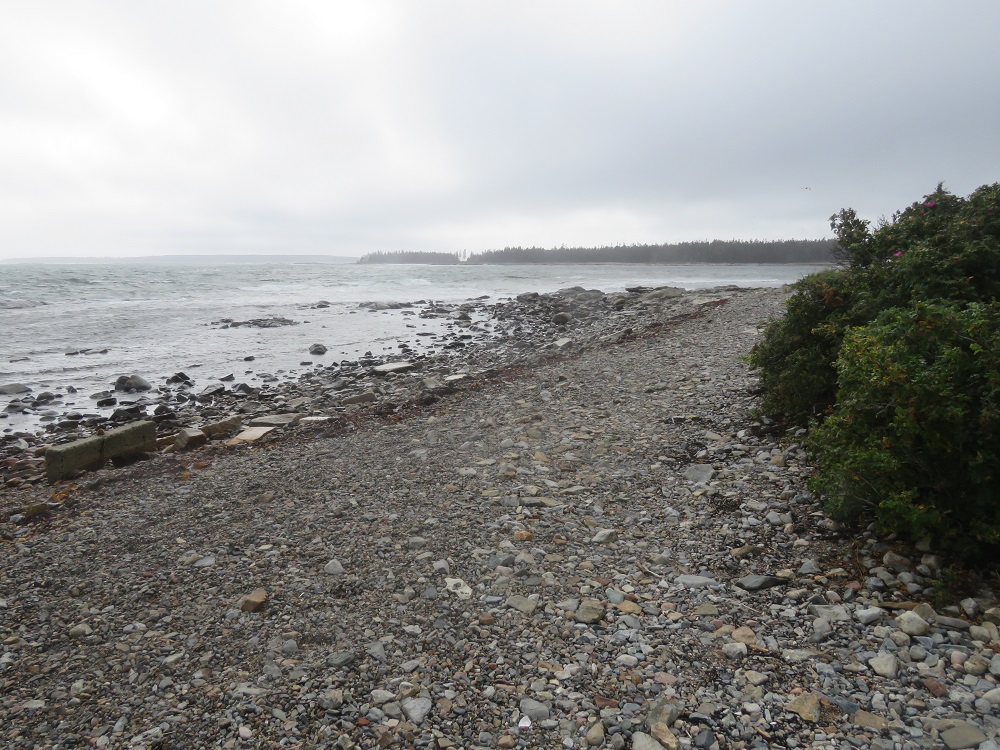 The tides and waves of the Atlantic Ocean have dumped enough rocks here to create a natural barrier, after carrying them up the shore repeatedly. We parked and walked along the coast, watching the waves crash into the shoreline and disturb the gulls, of which there were many. The Seawall Pond is located across the road.
Seawall
This is a picnic area across from the Seawall Campground with views of Great Cranberry Island. If you are making a day in the area and have skipped the lobster rolls in Southwest Harbor, this would be a good place to pull out your packed lunch and eat.
Seawall Campground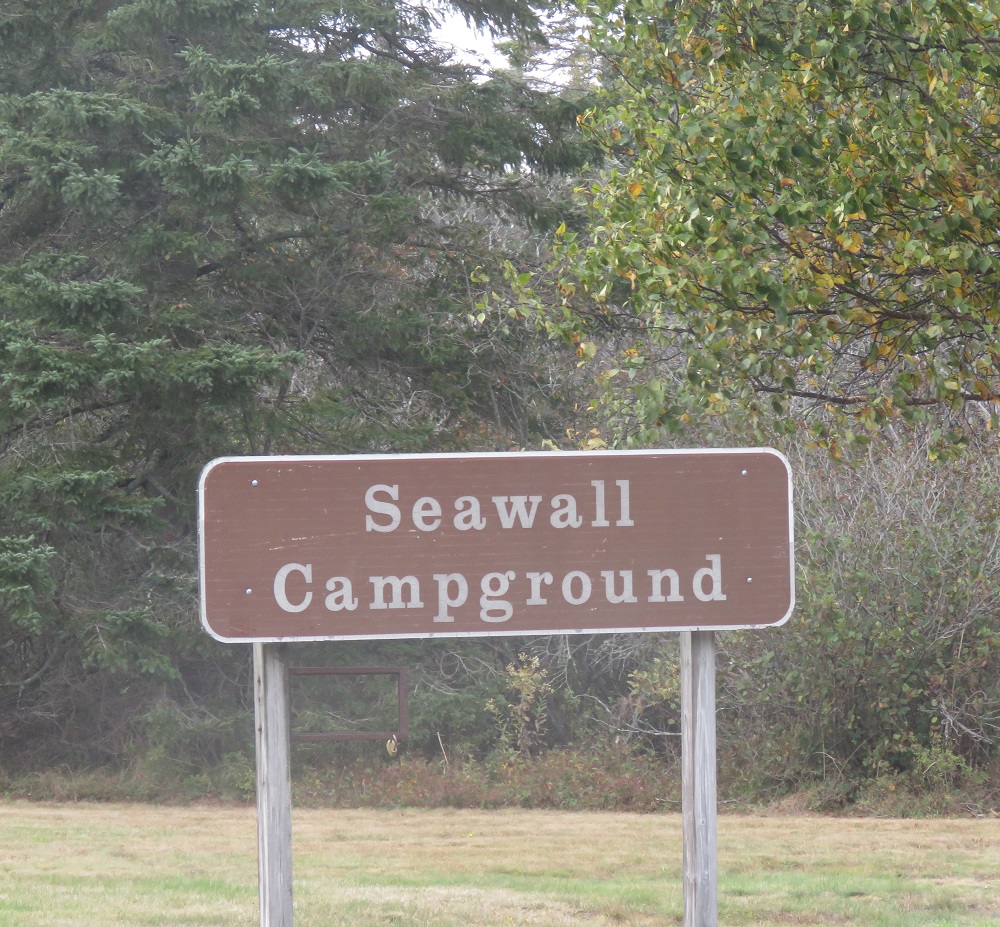 Located on the western side of Mount Desert Island, this Acadia campground is open from late May into October. There are four loops with a total of about 200 sites, including both RV sites and walk-in tent-only campsites. It was closed when we were driving through the area on the Sunday afternoon of Columbus Day weekend.