Southwest Harbor is a small town on Somes Sound on the southwest side of Mount Desert Island that is often called the jewel of MDI. Southwest Harbor has a working harbor with lobster boats, yachts and sail boats in the marina.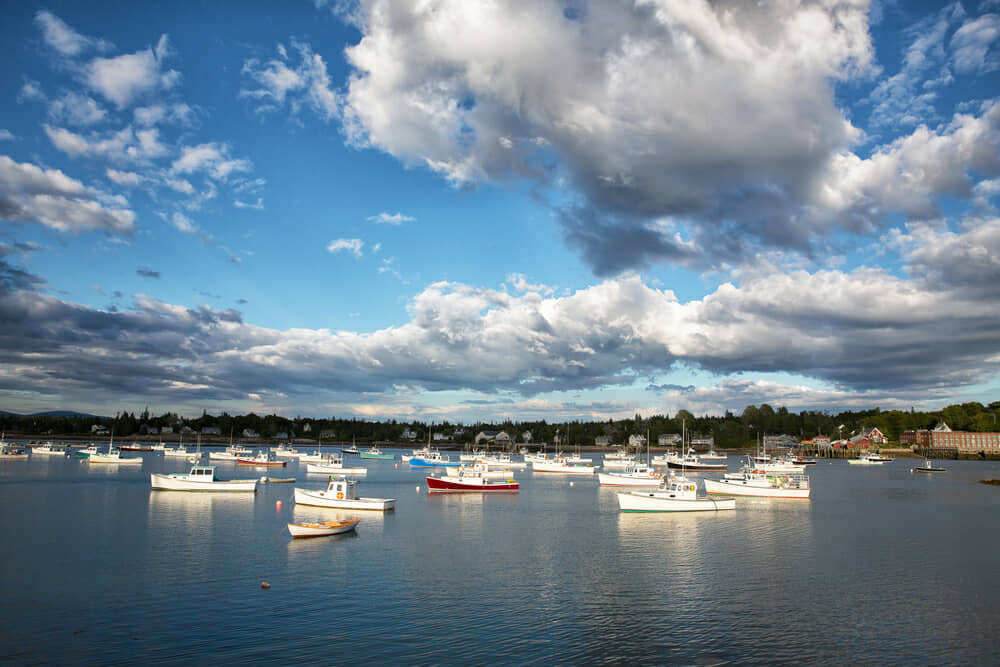 It also offers restaurants, bed and breakfasts, shopping at various artisan stores, and a launching point for deep sea fishing excursions. When we were there, we had lobster rolls at Beal's Lobster Pier located by the Coast Guard facility.
Restaurants
Dining establishments in the Southwest Harbor area include Red Sky Restaurant, Sips, Coda, XYZ and Beal's Lobster Pier. Rogue Cafe and Quietside Cafe are also in Southwest Harbor.
Lodging and Accommodations
Southwest Harbor contains a number of bed and breakfasts. Smuggler's Den Campground welcomes tents, campers and RVs north of Southwest Harbor off Route 102. Acadia National Park's Seawall Campground is located on the south side of Southwest Harbor.
Other Attractions
Southwest Harbor holds juried art shows run by the Coastal Fine Art Alliance of Maine on several weekends in the summer. It is home to the Harbor House Flamingo Festival. It also holds Acadia's Oktoberfest and the Finish Line Festival for the Mount Desert Island Marathon in the fall.
The Wendell Gilley Museum celebrates the life and work of a pioneer in the field of decorative bird carving, Wendell Gilley. Over one hundred birds carved bby Gilley are on display. Admission to the museum is $5 for adults and $2 for children ages 5-12. Museum members and children under five are admitted free. The Island Explorer Bus Route 7, which is free, stops right in front of the museum.
Southwest Harbor also has boat rentals available at Mansell Boat Rentals and the Manset Yacht Service.
Acadia National Park's Echo Lake and its sandy beach are only a few minutes away from Southwest Harbor. Acadia Mountain and its trailhead are also located north of Southwest Harbor.