Hawksbill Mountain is the highest mountain peak in Shenandoah National Park. The summit is reached by either Upper or Lower Hawksbill Trail and provides views of Betty's Rock, Old Rag Mountain and the Shenandoah Valley. It is considered one of the best hikes in Shenandoah National Park and is located only a couple miles away from the Big Meadows campground and visitor center.
This is a photo of Hawksbill Mountain taken from Skyline Drive: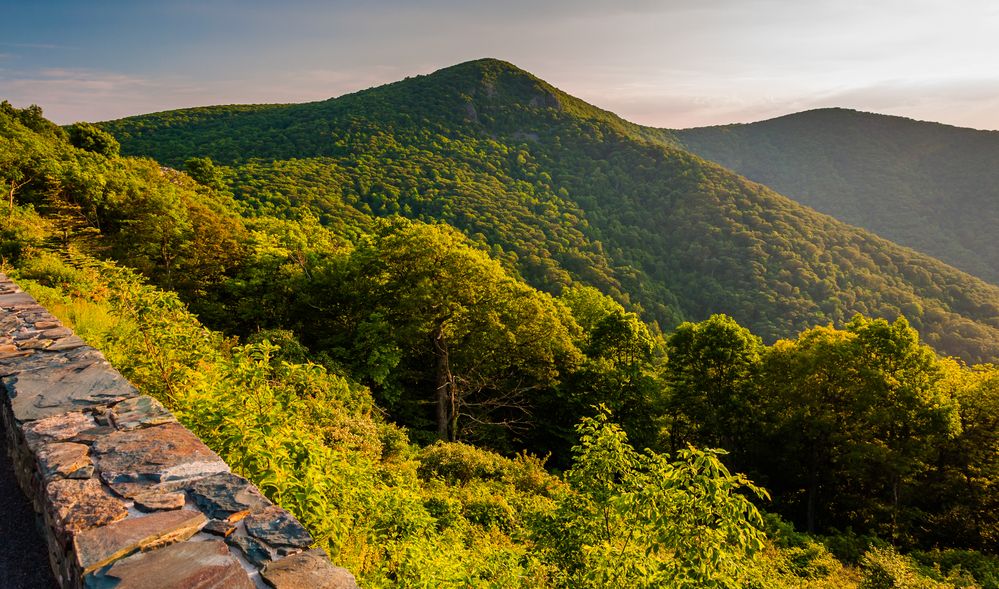 The Hawksbill summit provides a scenic 270 degree view of the area west and south of the mountain. There is a stone observation platform at the top which is located at an elevation of 4,051 feet. Byrds Nest Shelter #2 is also located there.
This is the view of Shenandoah Valley from the summit:
Hawksbill Mountain is accessed by foot on one of two trails:
Upper Hawskbill Trail – A 2.2 mile out and back hike. The parking area is located at mile marker 46.7. The trail connects to Hawksbill Fire Road (closed to public traffic) which heads to the summit. This is the easiest path to the summit.
This is one of the photos that we took of the trail on our trip up to the summit: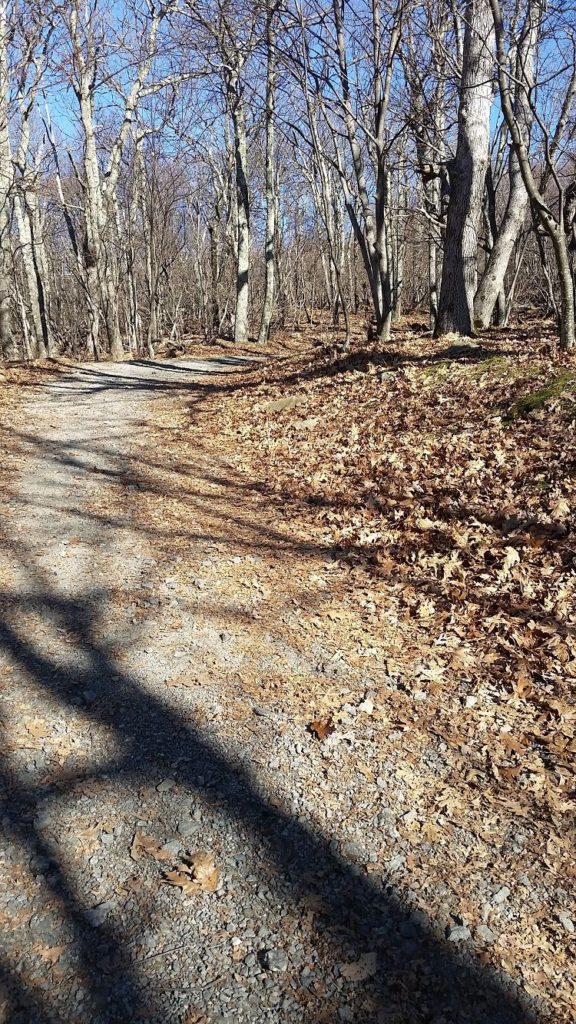 Lower Hawksbill Trail – This is the steepest and most direct route to the summit. It is 1.5 miles roundtrip from the trailhead and parking area.
The Appalachian Trail travels just west of the summit. The AT does not cross the summit, but hikers can reach the Hawksbill Fire Road to it by Salamander Trail (coming from the south) or a path to Lower Hawksbill Trail.
Here are some photos that we took from the summit in the morning in November: