Indian Run Overlook is an east/northeast facing overlook on Skyline Drive around mile marker 10.8 in Shenandoah National Park between Front Royal and Mathews Arm. The overlook is at an elevation of 2400 feet.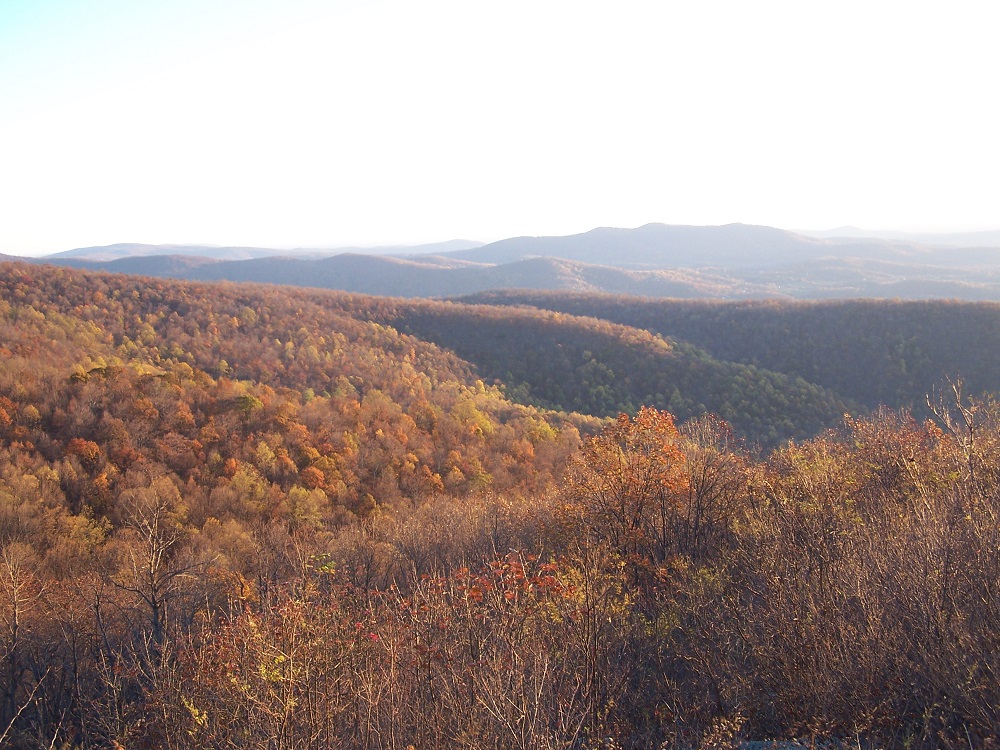 Indian Run looks out over the Piedmont here. The overlook also provides an example of Catoctin lava that has created columnar jointing, and does not require the hike to Compton Peak.
The overlook is named for Indian Run, which has its headwaters near here and flows east until it reaches Hitles Mill Stream before it interacts with Rappahannock River.
Compton Gap is to the north of the overlook and Jenkins Gap is to the south.