Dark Hollow Falls is a 70 foot cascading waterfall located in the Big Meadows area of Shenandoah National Park. It is accessed by a 1.4 miles roundtrip hike listed as moderate difficulty by the National Park Service.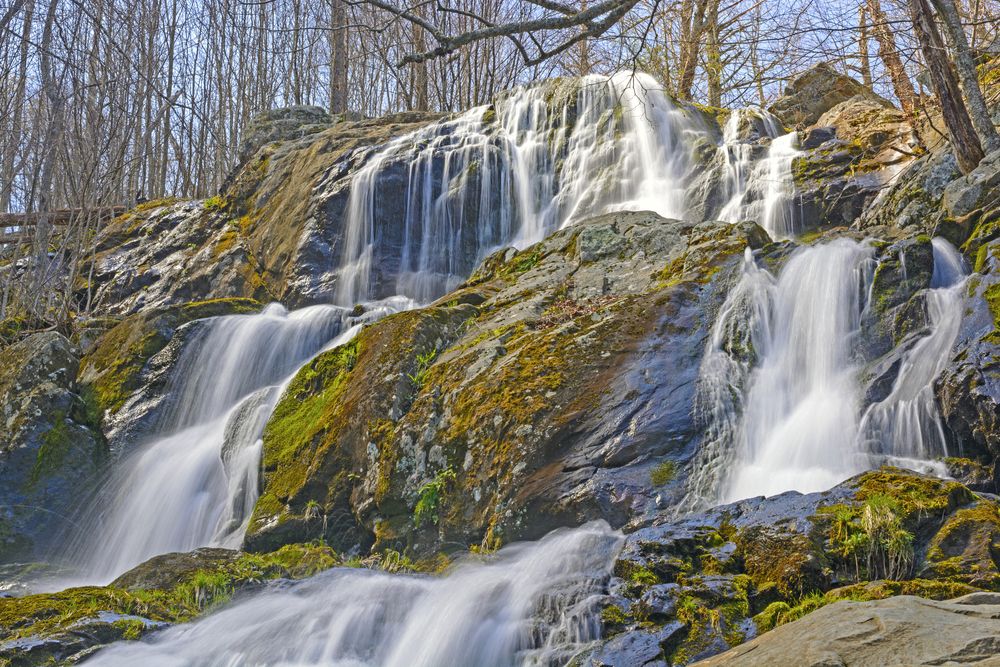 The photo above of the falls was taken during the spring when there is more water rushing over the falls. Scroll down for a photo that we took in November.
It is one of the most popular Shenandoah waterfalls because of its beauty and the short hike needed to reach it. The Hogcamp Branch of the Rose River runs along part of the trail and falls 70 feet in a series of cascades down the rocks.
The trailhead and parking for Dark Hollow Falls Trail is located at mile 50.7 on Skyline Drive. The waterfall is reached by a .75 mile trail to the falls. The hike to the falls is fairly easy because it is almost entirely downhill. The return trip is challenging however because it is very steep. There is an elevation gain of 440 feet between the falls and the trailhead. The NPS estimates that it will take approximately 1.25 hours to hike.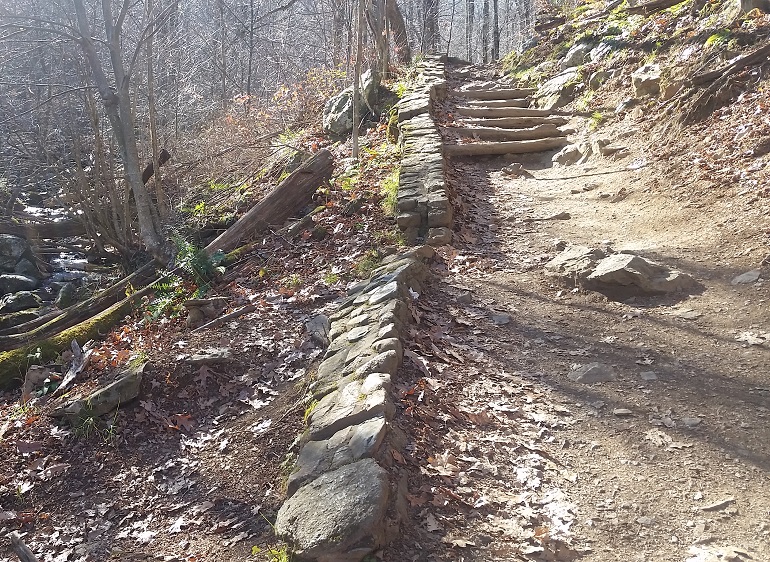 Pets are not allowed on the Dark Hollow trail.
Here is a photograph of the falls from our November adventure: