The South River area in Shenandoah National Park contains the South River Overlook, picnic area, South River Falls and the Dry Run Fire Road. They are located between mile marker 62 and 63 on Skyline Drive just north of the Swift Run Gap Entrance in the central section of the park.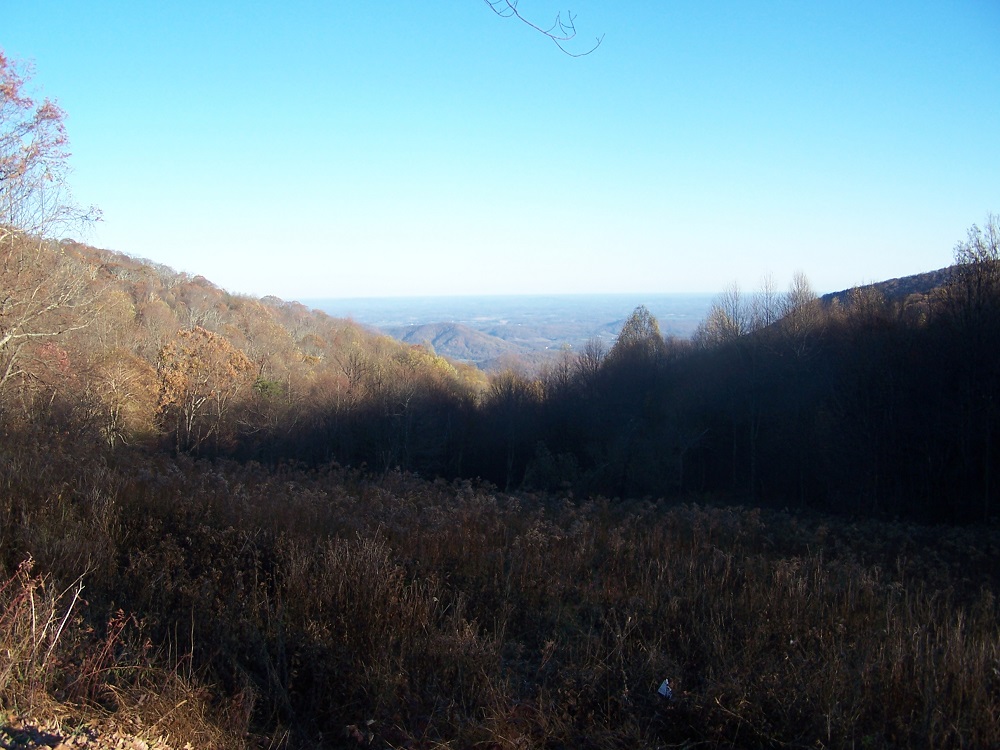 The South River Overlook is an eastern facing overlook on Skyline Drive in Shenandoah National Park at Mile Marker 62.4.
Dry Run Fire Road is an unmarked fire road heading west just north of the South River Overlook. Parking for this trailhead is at the South River Overlook. The fire road goes 2 miles down the mountain to the park boundary. The round trip is 4 miles. The fire road passes by the Lost Cliffs, which is a large rock formation amidst the forest. The road also provides access to Dry Run Falls, which is an off-trail waterfall.
The South River picnic area is just to the south of the overlook on the same side of Skyline Drive at Mile Marker 62.5. The trailhead for the South River Falls Trail is at the picnic area. South River Falls is an 83 foot tiered waterfall, the third tallest in Shenandoah National Park. The waterfall is the heaviest in the spring and after there has been a rain storm in the area. The river flows over the upper falls before hitting a platform/shelf and splitting into two streams for the lower falls. The bottom of the falls is reached by the South River Lower Fire Road.

Photo Credit: Cosma Shalizi