Hawaii Volcanoes National Park
Two Active Volcanoes on the Big Island.
Hawaii Volcanoes National Park is the home to the active volcanoes Kilauea and Mauna Loa. The park includes flowing lava, a tropical rain forest and a barren desert, among other things. It was established in 1916 on the island of Hawaii.
The Kilauea eruption and earthquakes at the park in 2018 expanded the Kilauea cauldera and resulted in the national park's closure for four months over the summer. The eruption resulted in extensive damage to Jaggar Museum, which is closed. Vehicles are only allowed to travel sections of Crater Rim Drive. Other closed areas and the recovery efforts are detailed on the park website.
Open / Close / Reopening Status of Hawaii Volcanoes National Park due to Coronavirus (COVID-19)
Hawai'i Volcanoes National Park closed to all park visitors until further notice as of Sunday, March 22, 2020. These closures included all public areas, including trails, roads, campgrounds, the backcountry, and public restrooms are closed to visitors. All commercial tours and special use permits were suspended. The Kahuku Unit is closed.
Hawaii Governor David Ige has ordered a 14 day self-quarantine for all passengers arriving to the state after March 26, 2020 and through May 31st. Arriving or returning passengers are required to acknowledge the order and that they understand violating the order is a criminal offense, subject to a $5,000 fine and/or a year imprisonment. The statewide stay-at-home order currently runs through May 31, 2020.
More information on Hawaii Volcanoes
Last Updated: May 2, 2020
President Woodrow Wilson signed the bill creating Hawaii National Park on August 1, 1916, making it the country's 13th national park at the time. It included the Haleakala Section at the time. Hawaii was a territory then – it would not become the 50th state until 1959. In 1961, the park units were separated and redesignated as Haleakala National Park and Hawaii Volcanoes National Park. UNESCO named Hawaii Volcanoes National Park an International Biosphere Reserve in 1980.
Halemaumau Crater
Halema'uma'u is a pit crater insider Kilauea Caldera. It doubled in size during 2018 during volcanic activity from the Kilauea volcano eruption. The crater has over many years contained an active lava lake. In 2019, a water pond was recorded there for the first time in history.
Kilauea Iki Crater & Trail
Kilauea Iki Trail is a four mile loop through a rain forest to the floor of the 1959 lava lake known as Kilauea Iki Crater that erupted in 1959.
Sulphur Banks Trail
Sulpur Banks is a short loop trail beginning and ending at the Visitor Center which passes by geothermal volcanic features.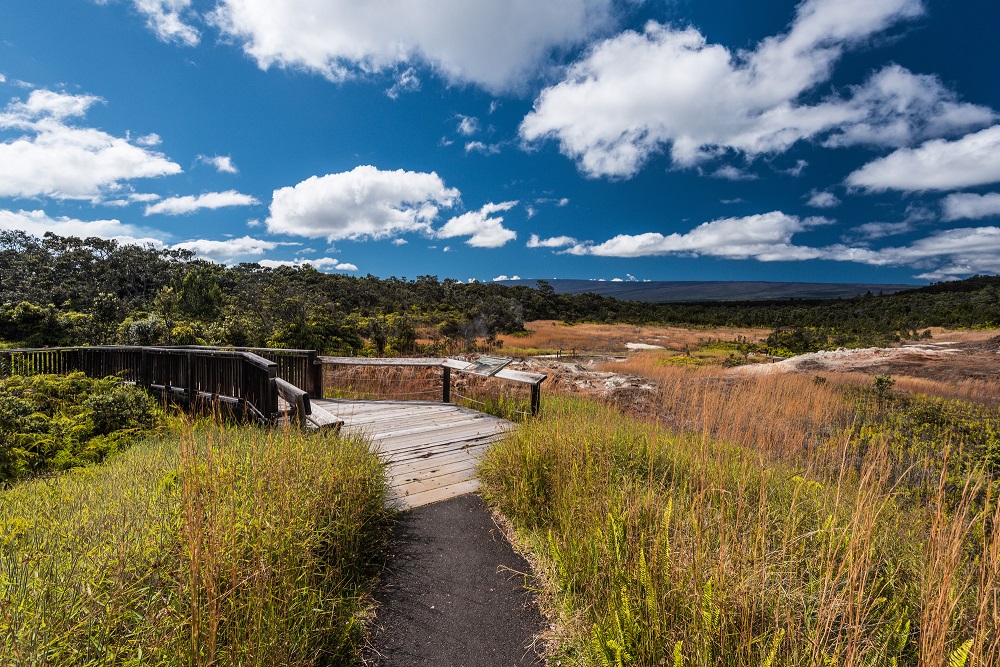 Thurston Lava Tube
The Thurston Lava Tube is a 500 year old lava cave at an elevation of 3900 feet which formed by flowing lava that stopped long ago.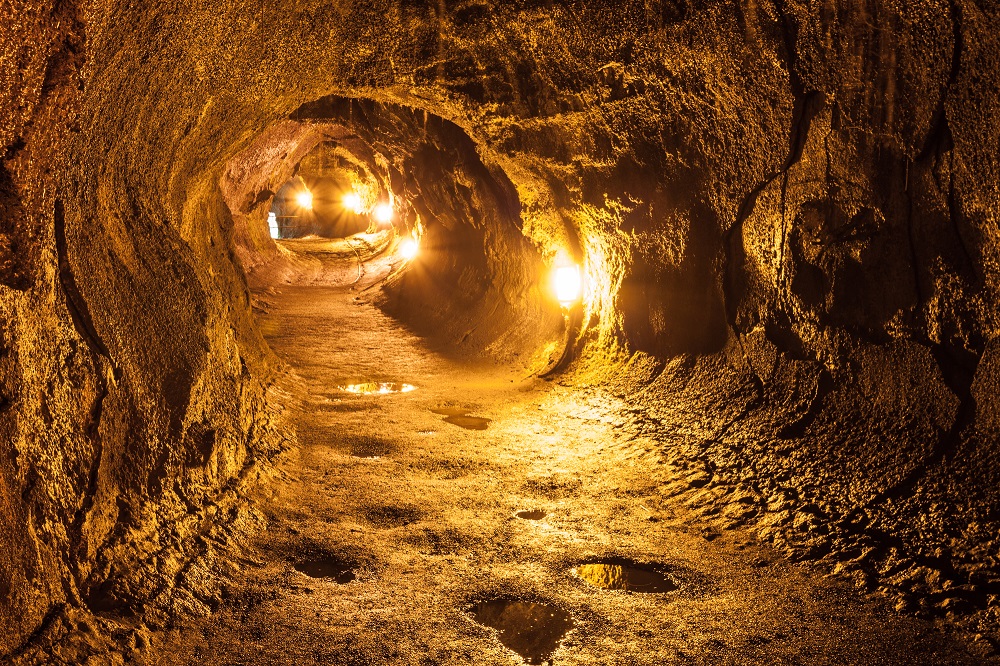 Chain of Craters Road
This is an 18.8 mile scenic drive from Crater Rim Drive to the coast near Holei Sea Arch with 10 stops along the way.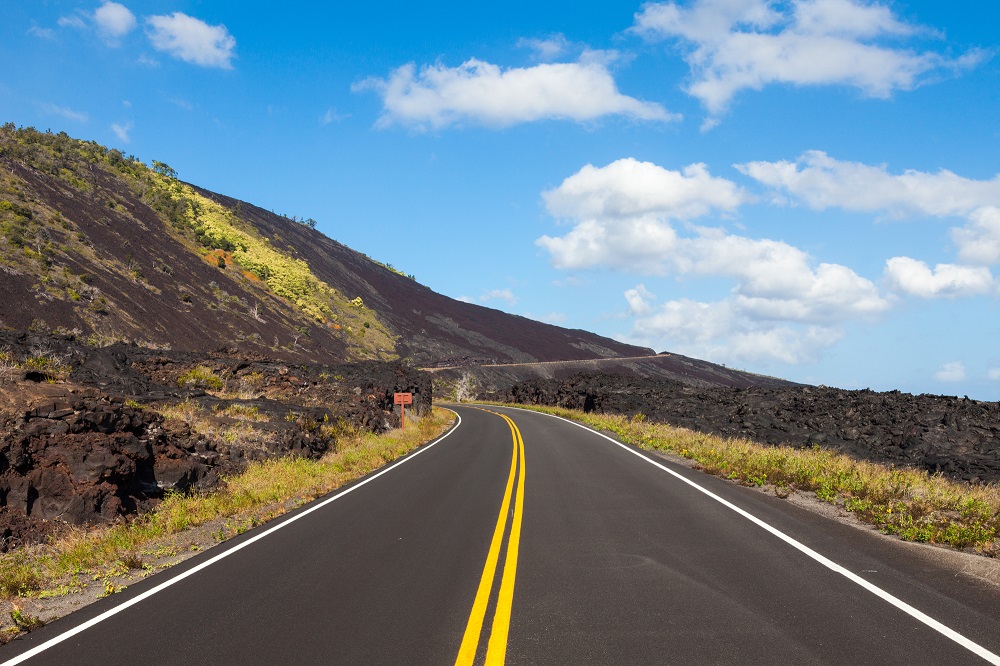 Pauahi Crater
Pauahi Crater is approximately 2000 feet long, 300-500 feet deep and 300 feet wide. The present crater floor was formed in 1973 during an eruption. It is stop #3 on the drive, 3.3 miles from the beginning of Chain of Craters Road. There is a short boardwalk and small viewing platform.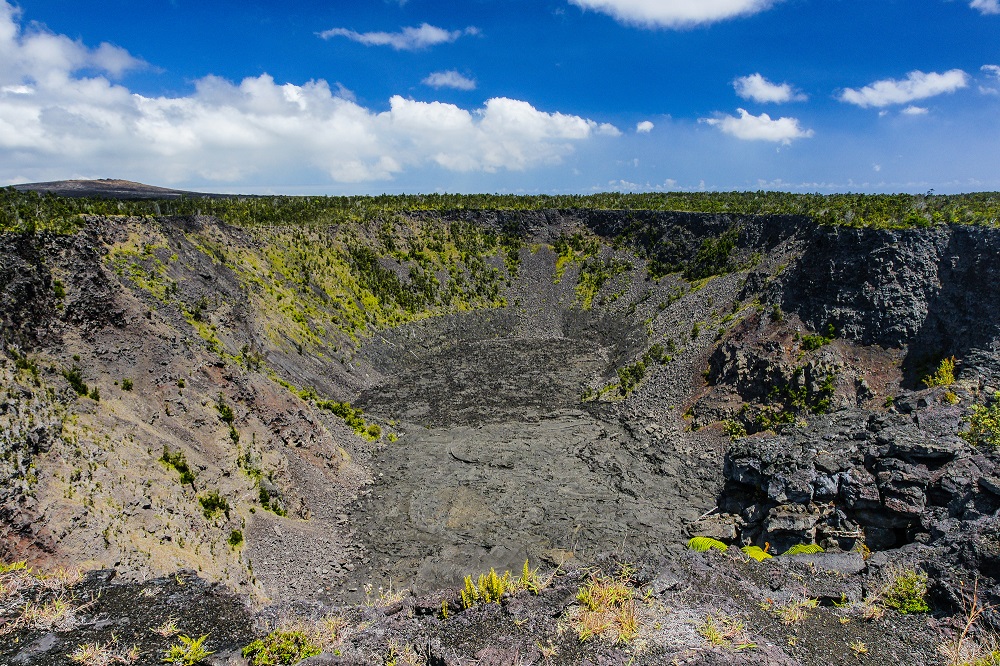 Alanui Kahiko and Holei Pali
Holei Sea Arch
A 90 foot natural arch on the southern coast of Big Island. It is stop #9 on the Chain of Craters Road Tour, near the end of Chain of Craters Road. It was cut into the ancient lava flow about 550 years ago.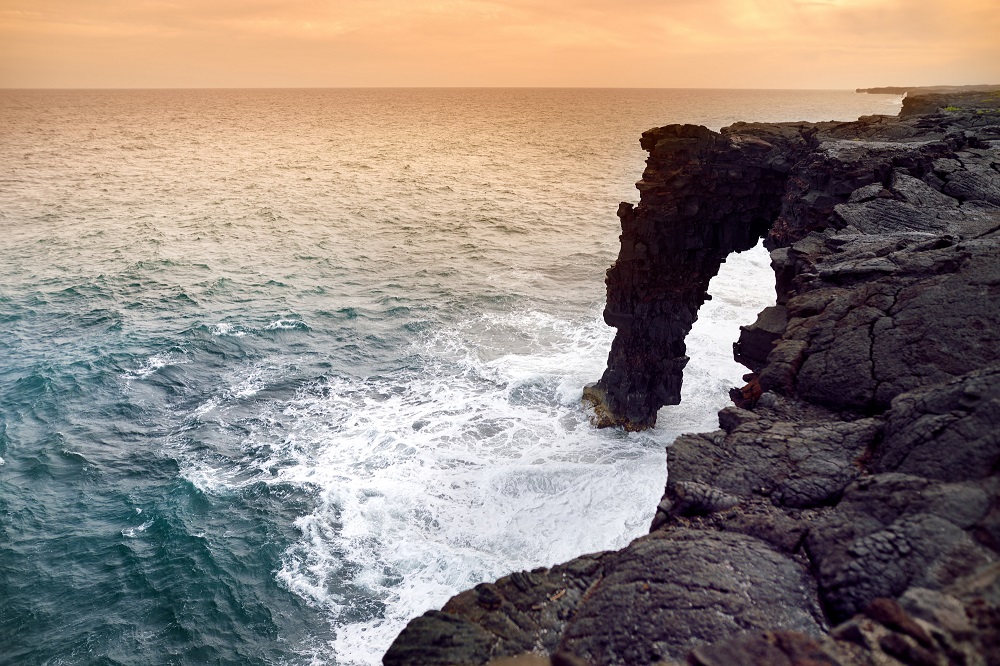 Kahuku Unit
This section of the national park is located on the shoulder of Mauna Loa, one of the largest volcanoes on Earth. The park unit is about an hour drive from Kilauea Visitor Center. It is located on the former land of one of the biggest cattle ranches in Hawaii. There are a number of day hike options in the Kahuku Unit.
Average Temperature (Monthly)

Average High Temperature (°F)
Average Low Temperature (°F)
Some Hotels and Other Lodging Options:
Camping
Kulanaokuaiki campround: