[acoda_typewriter tag="h1″ font_size="xlarge" duration="4000″ animated_text="Great Basin National Park
Nevada"]
Great Basin National Park
Celebrate ecological diversity in Nevada.
A high elevation national park in Nevada near the Utah border that protects diverse ecological habitat surrounding Wheeler Peak and portions of the Great Basin, an area where no water drains to the ocean.
Open / Close / Reopening Status of Great Basin National Park due to Coronavirus (COVID-19)
More information on Great Basin
Last Updated: May 2, 2020
History
President Warren G. Harding declared the area the Lehman Caves National Monument in 1922.  It was designated a national park in 1986.
The Great Basin Strawberry Fire
A lightning strike in the park in August 2016 burned areas around Strawberry Creek for 11 days. The canyon and surrounding area is expected to be closed for years as there will be too many falling trees and flash floods. Bonneville cutthroate trout, a native species reintroduced to Strawberry Creek, was moved by the park service to a nearby creek because of the upcoming destruction of its habitat from erosion in the area. The Strawberry Creek Campground is also closed.
Distance from Nearby Major Cities:
Great Basin is 3 hours and 30 minutes southwest of Salt Lake City and just over 4 hours north of Las Vegas, Nevada.
Busiest Times
The summer is busiest, with most people coming for Memorial Day weekend or for the months of July and August. The best time to visit is September, when crowds disappate after Labor Day but the weather is still warm enough to enjoy the park.
Wheeler Peak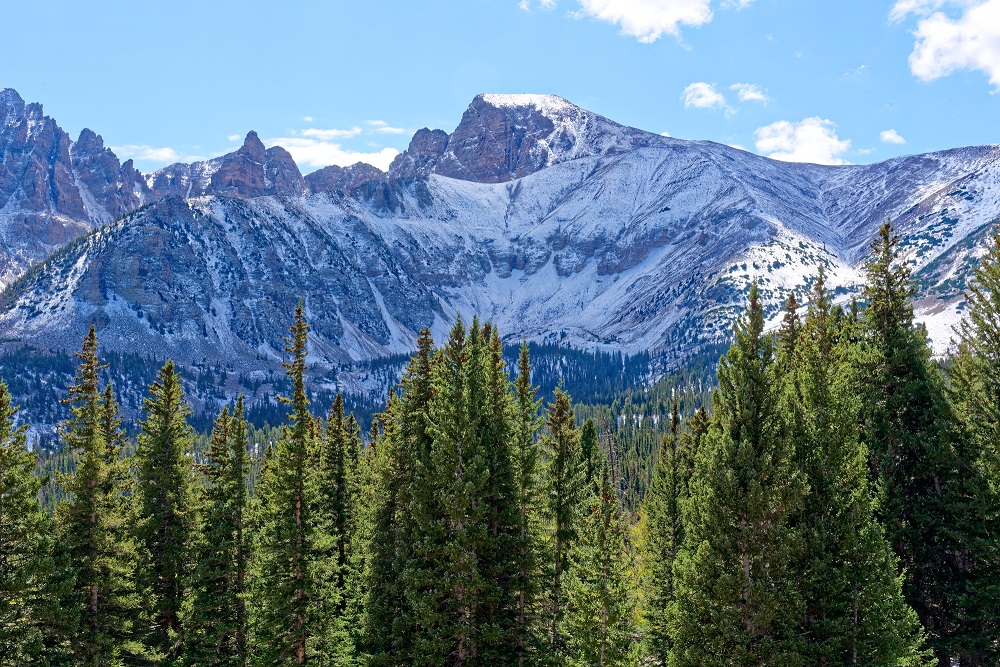 Jeff Davis Peak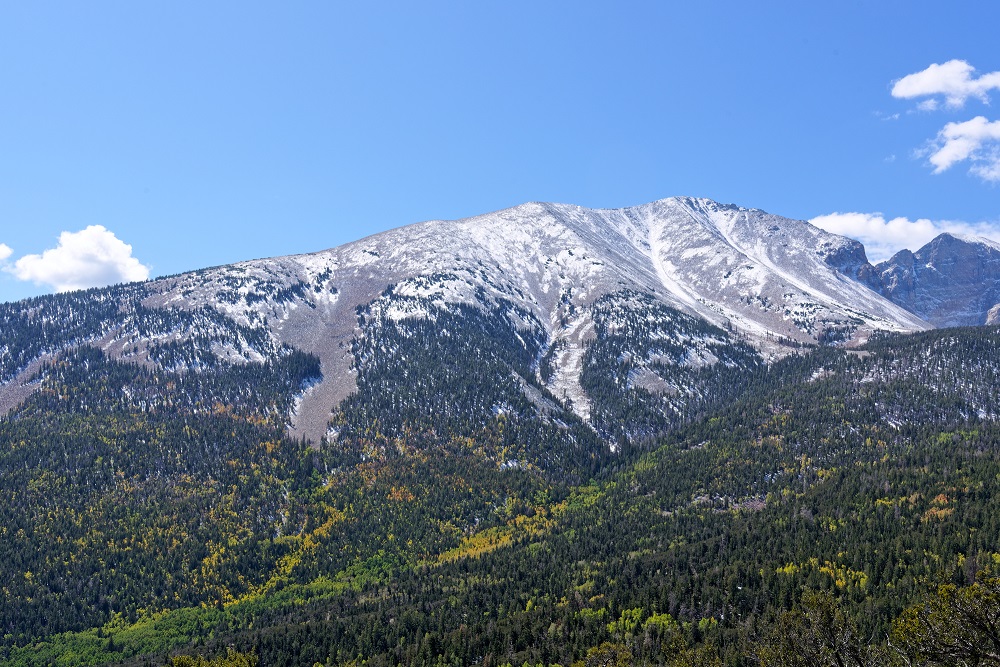 Wheeler Peak Scenic Drive
The 12 mile long road climbs Wheeler Peak at an 8 percent grade with an elevation change of more than 4,000 feet. You'll see sagebrush, pine trees, the mountain mahogany, conifers, and aspens as you move up through different ecological zones. There are numerous pullouts to stop and enjoy the scenery. The highest sections of the road are generally open, depending on weather, June through October.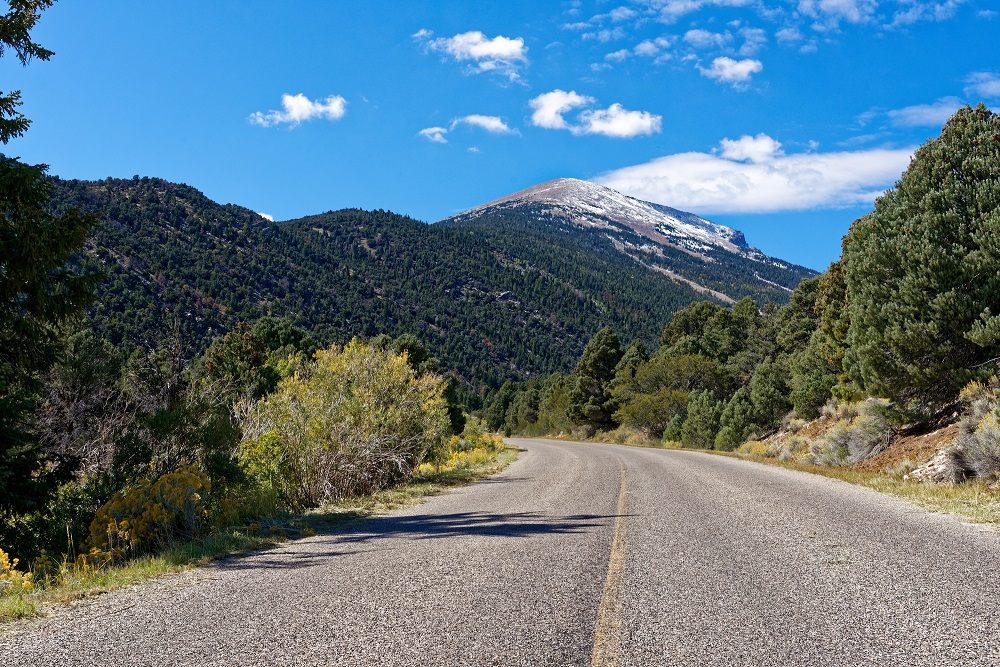 Lehman Caves
Great Basin contains over 40 known caves. The only caves open to visitors generally are the Lehman Caves and you must be accompanied by a park ranger. Park rangers offer two different guided tours of the caves. Tours are offered daily year-round except for three holidays. Reservations are available and strongly encouraged. Lodge Room Tours, ideal for families with small children, are 60 minutes long. The Grand Palace Tour is approximately 90 minutes long and extends the Lodge Room Tour to other areas. Each tour is limited to 20 visitors. Times vary by season – there is a winter, summer and fall schedule.
Little Muddy Cave
Little Muddy is the one cave open to visitors through the wild cave program. A permit is necessary to enter the cave, which is granted to those that have experienced caving and can demonstrate that their equipment is clean and disinfected from White Nose Syndrome.
Astronomy
The park's high elevation and dark skies make the park excellent for stargazing. On designated nights, astronomers bring in telescopes and lead a program for visitors.
Courtesy of the AstroViewer night sky map.
There are more than 60 miles of trails in the park. Wheeler Peak Summit Trail: the best known hike, which climbs to the top of the 13,159 foot peak.  Be sure to start early in the day and watch for high altitude sickness.
Wheeler Peak Trail: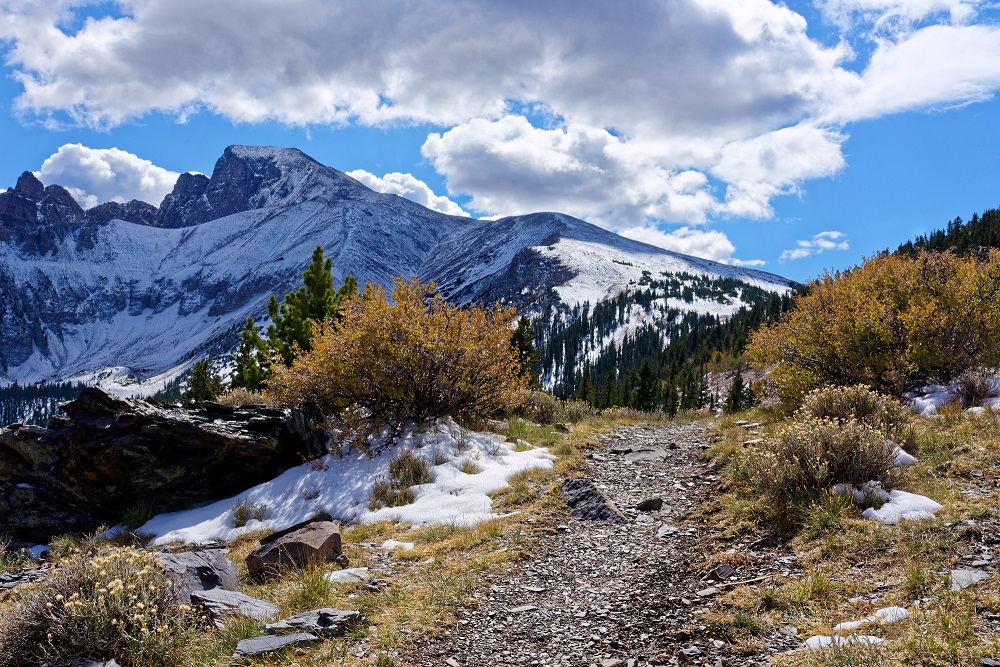 View from Wheeler Peak: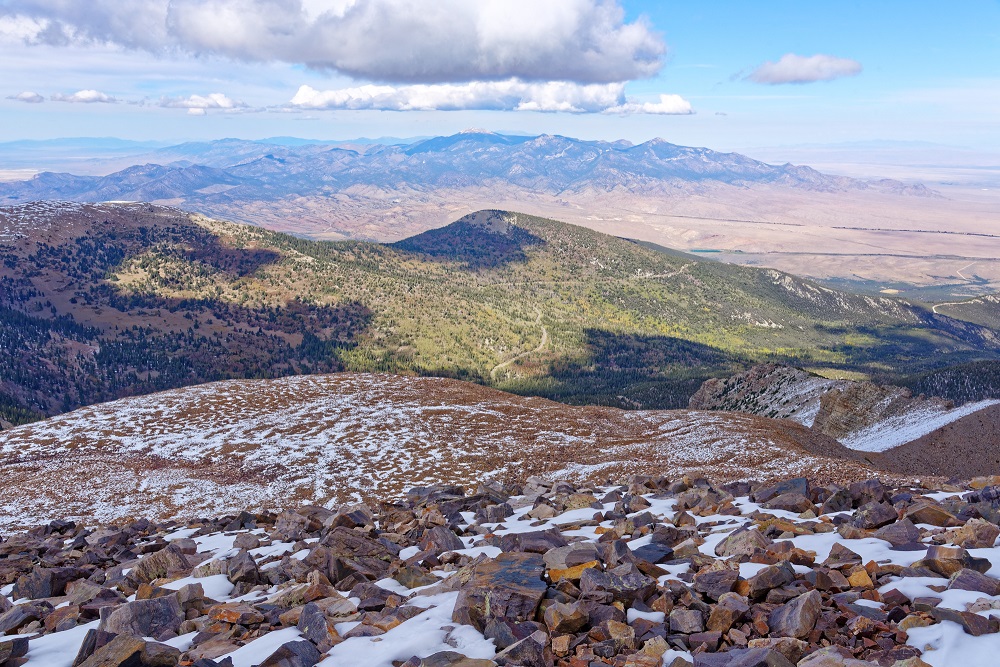 [wunderground location="Baker, NV" numdays="4″ layout="simple" showdata="search,alert,daynames,highlow,pop,icon,text,conditions,date"]
Average Temperature (Monthly)
There are a few no frills motels around Baker, the gateway town to the park. One of the small motels is also a campground and RV Park. More options are available in Ely, which is about an hour west of the park.
There are five developed campgrounds and one primitive campground in the park. Lower Lehman Creek is open year round. The other campgrounds are generally open May through October. Reservations can be made at some sites for Grey Cliffs Campground – otherwise it is first come, first served. There are no shower facilities in the park.
Roundtrip Flights to Salt Lake City
[tp_in_our_city_fly_shortcodes destination=SLC title="" limit=15 paginate=false stops=1 one_way=false off_title=true subid="" currency="USD"]