[acoda_typewriter tag="h1″ font_size="xlarge" duration="4000″ animated_text="Redwood National Park
California"]
Home to the Tallest Trees on Earth.
Redwood National and State Parks is home to the tallest trees on Earth. This old-growth temperate rain forest on the coast of Northern California was designated a national park in 1968. The park protects the redwood forest which was previously subject to extensive logging in California.
Open / Close / Reopening Status of Redwood National Park due to Coronavirus (COVID-19)
Last Updated: May 2, 2020
Fern Canyon
This trail in Prairie Creek Redwoods State Park allows visitors to walk through fifty foot walls of ferns following Home Creek about one mile. The trailhead is at the parking lot at the end of Davidson Road to Gold Bluffs Beach. The dirt road cross two streams before the parking area. Fern Canyon starts about 1/4 mile from the trailhead.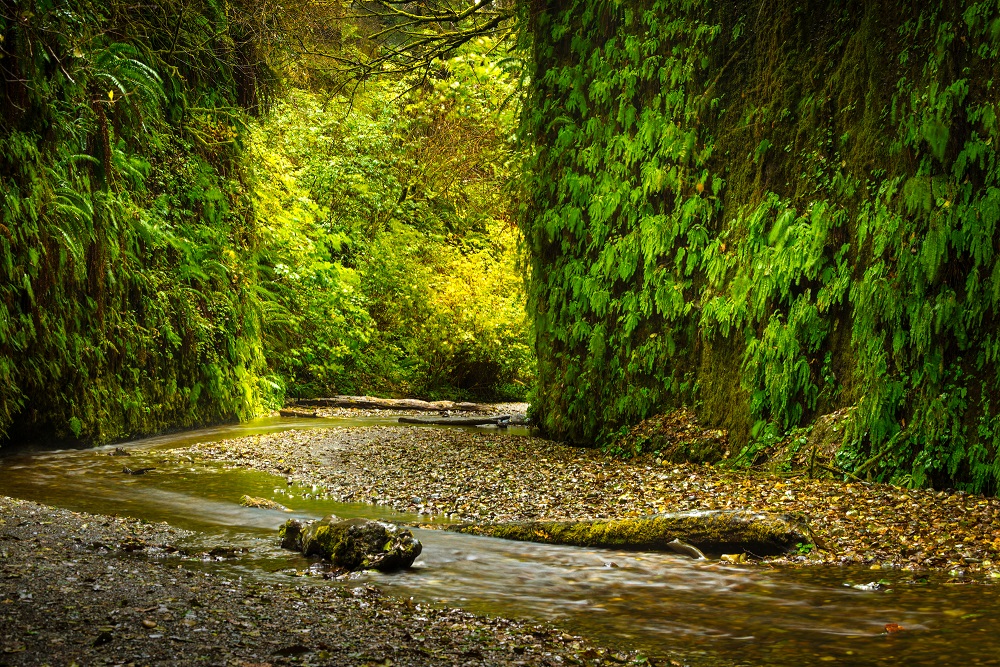 [wunderground location="Orick, CA" numdays="4″ layout="simple" showdata="search,alert,daynames,highlow,pop,icon,text,conditions,date"]
Average Temperature (Monthly)
Some Hotels and Other Lodging Options:
Roundtrip Flights to Arcata-Eureka:
[tp_in_our_city_fly_shortcodes destination=ACV title="" limit=15 paginate=false stops=0 one_way=false off_title=true subid="" currency="USD"]
Frequently Asked Questions
What is the closest city to Redwood National Park?
The closest cities to the park which contain national hotel chains are Arcata and Eureka to the south and Crescent City to the north. Crescent City is located about 45 miles north of Keuchel Visitor Center. Arcata is located about 33 miles to the south.
How many days do you need in Redwood National Park?
Most people take at least two days to explore Redwood National and State Parks. Don't forget the time to get there, as it is more than five hours to drive to Redwood from San Francisco or Sacramento. It is 3 hours from Crater Lake National Park and nearly 4 hours from Lassen Volcanic National Park.
What is the best time of year to visit the redwood forest?
The most popular months to visit the park are July and August. June and September are the next most popular months.