[acoda_typewriter tag="h1″ font_size="xlarge" duration="4000″ animated_text="Joshua Tree National Park
California"]
Joshua Tree National Park
Stunning desert lands with Joshua trees and geologic wonders.
Joshua Tree National Park, located in southeastern California on the border of San Bernadino County and Riverside County, became a national park in 1994 after being originally designated a national monument in 1936. Two deserts and a mountain range run through the park, which is home to its namesake, the Joshua tree.
Open / Close / Reopening Status of Joshua Tree National Park due to Coronavirus (COVID-19)
More information on Joshua Tree
Last Updated: May 2, 2020
Joshua trees
The Joshua tree is a succulent – the spiny leaf catches moisture in the air which is stored in the plant's limbs and trunk. Joshua trees are one of the many victims of climate change and have been considered for various state and national endangered species lists.
Keys View
Keys view is the highest viewpoint in Joshua Tree National Park, providing views of the Coachella Valley, San Andreas fault and surrounding mountains from the crest of the Little San Bernardino Mountains.
Barker Dam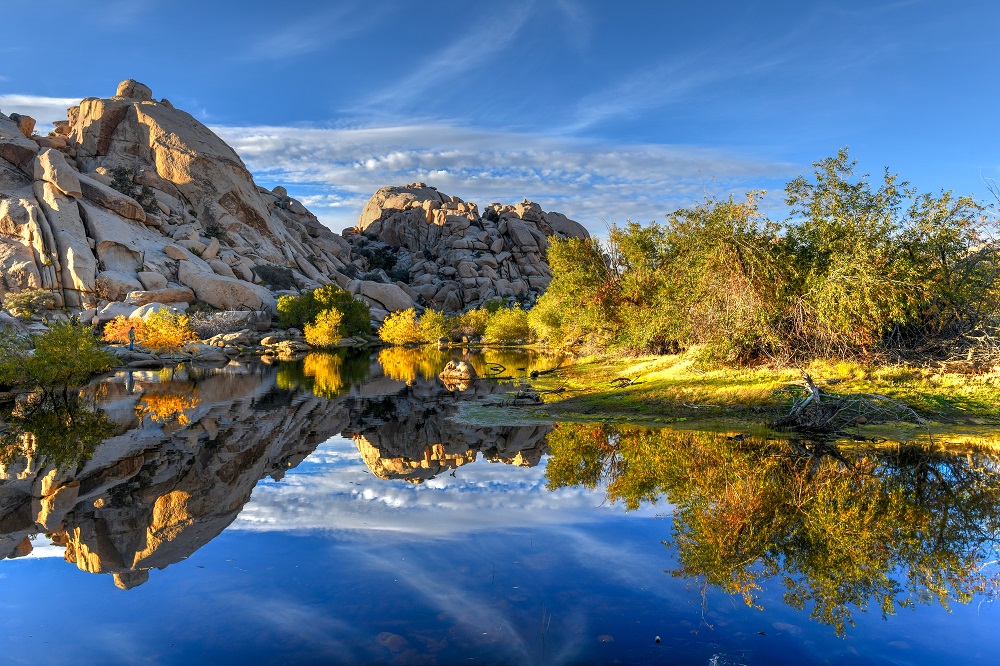 Barker Dam is a water storage facility created in 1900 and expanded in 1949. It is between Queen Valley and the Wonderland of Rocks, accessed by a short trail from the nearby parking lot. It is a popular area for wildlife viewing, birding, bouldering, and viewing Native American petroglyphs. The Barker Dam Loop trail is 1.5 miles round trip.
Cholla Cactus Garden
The nature trail at Cholla Cactus Garden is a short .25 mile loop approximately 12 miles south of the north entrance to the park. It contains a stand of nearly 10 acres of teddybear cholla, one of the few stands of it located in the park. This species of cholla cactus is native to Northwestern Mxico, California, Arizona and Nevada.
[wunderground location="Twentynine Palms, CA" numdays="4″ layout="simple" showdata="search,alert,daynames,highlow,pop,icon,text,conditions,date"]
Average Temperature (Monthly)
Photo of Indian Cove Campground: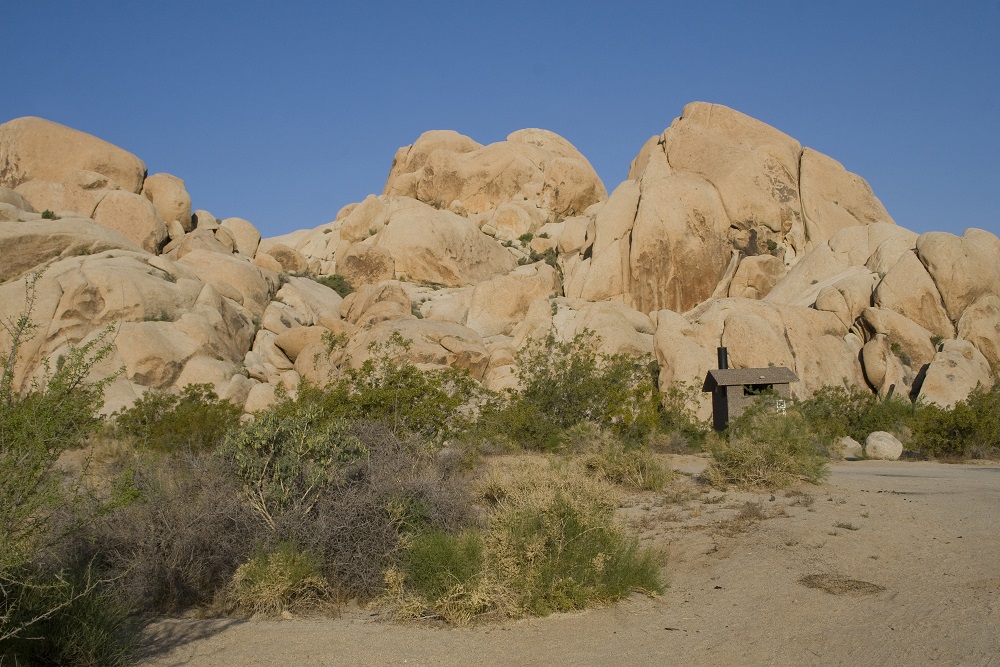 Some Hotels and Other Lodging Options: