Newfound Gap is a mountain pass near the center of Great Smoky Mountains National Park on the border of Tennessee and North Carolina. It contains Rockefeller Memorial, the spot where President FDR dedicated the park in 1940, and is known for its scenic views.
Newfound Gap has an elevation of 5,046 feet and is located along the 33 mile drive from Gatlinburg, TN to Cherokee, NC, the only route that completely traverses the park. It received its name after Arnold Henry Guyot determined in 1872 that it was a lower pass through the mountains than the road through the Indian Gap 1.5 miles to the west.
President Franklin D. Roosevelt dedicated the park there on September 2, 1940 from the Rockefeller Memorial at Newfound Gap. People reportedly drove for hours to see his speech, which occured as the country was emerging from the Great Depression and not long before the country would enter World War II. Rockefeller memorial honors a $5 million donation from the Rockefeller Foundation to acquire land to creat the national park.
Rockefeller Memorial is also known as Rockefeller Monument. The Monument is a two tiered stone structure that honors John D. Rockefeller's wife, Larua Spelman Rockefeller. The plaque at the memorial reads "For the permanent enjoyment of the people."
The Appalachian Trail follows the state line between North Carolina and Tennessee for most of its time in the park. The AT crosses at Newfound Gap.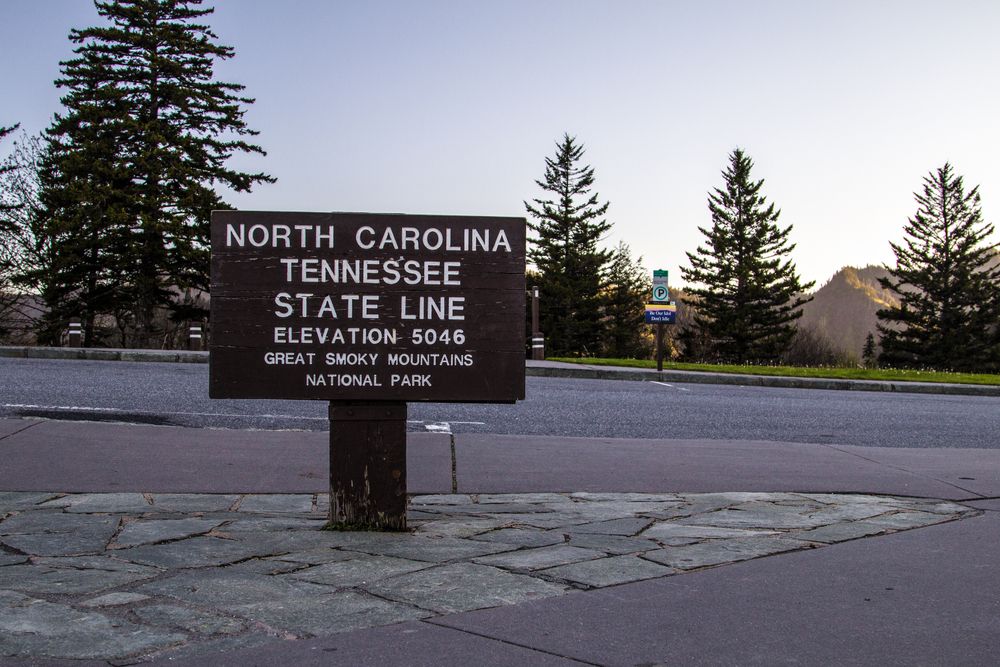 For visitors driving through the park on Newfound Gap Road (either travelling North or South), the state-line is a natural place to stop and enjoy the scenic views. It is also located at the turnoff to Clingmans Dome, the highest point in the park and third highest mountain summit in the East Coast.