The River Styx is an underground river flowing through Mammoth Cave that exits the cave system and flows into the Green River.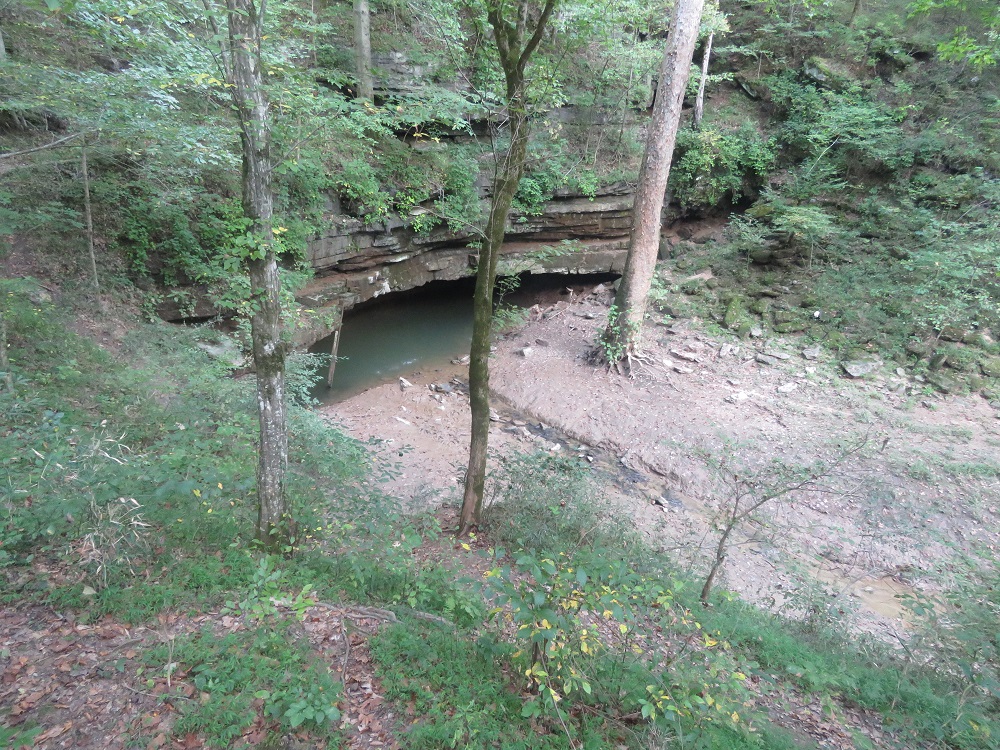 The Echo River boat tour of the River Styx was once one of Mammoth Cave National Park most popular attractions. It involved an underground boat tour through the cave system. Highlights of the tour was the ability to see the translucent blind fish and the Kentucky Cave Shrimp. However, the tour was stopped in the early 1990s because it was prohibitively expensive to keep the passage open to the public and human traffic was causing harm to the aquatic creatures living there. You will occasionally see historic postcards in Mammoth Cave National Park showing a boat traveling underground on the river in order to commemorate the boat tour
The Kentucky Cave Shrimp is currently an endangered species because of contaminated groundwater running through the cave. They were once thought to be extinct, but they have recovered to a population that numbers in the thousands. The entire known population lives in or near Mammoth Cave.
Th River Styx is discussed briefly on the Historic Tour, which is the popular tour that travels closest to the underground river, when it reaches River Hall. During periods of heavy rain, River Hall has been known to flood from the water running through the cave system to the River Styx.
The River Styx tour is occasionally offered when the conditions are right to take visitors down to the underground river. However, according to the park rangers during our tour, it is usually pretty muddy down the passage and visitors would usually have difficulty reaching it. The mud was described to us as so bad that you would sink in to it up to your knee.
You can still experience a part of this wonder. If you walk down the trail from the historic entrance toward the Green River, you can find where the River Styx meets the Green River and then walk back toward its exit from the Mammoth Cave system. It is a fairly easy downhill hike to see the river's cave exit. However, it is a mildly strenuous uphill return to the Lodge from the Green River. We found this trail to be a pleasant hike after our last cave tour of the day.
If you have your heart set on an underground boat tour, consider the Lost River Cave in Bowling Green, Kentucky. Located southwest of Mammoth Cave National Park, it advertises itself as Kentucky's only underground boat tour. Lost River Cave is a seven mile cave system located outside of the national park.