Elkmont is the largest campground in Great Smoky Mountains National Park. Elkmont Campground has 200 tent and RV campsites along with 20 walk-in sites for tents. Due to its convenient location eight miles from Gatlinburg, it is the busiest campground in the park. The Little River runs through the campsite, offering serene riverside campsites.
The daily rate for campsites during the peak season from mid-May to the beginning of November is $25 a night and $27 a night for riverside locations. Reservations are available.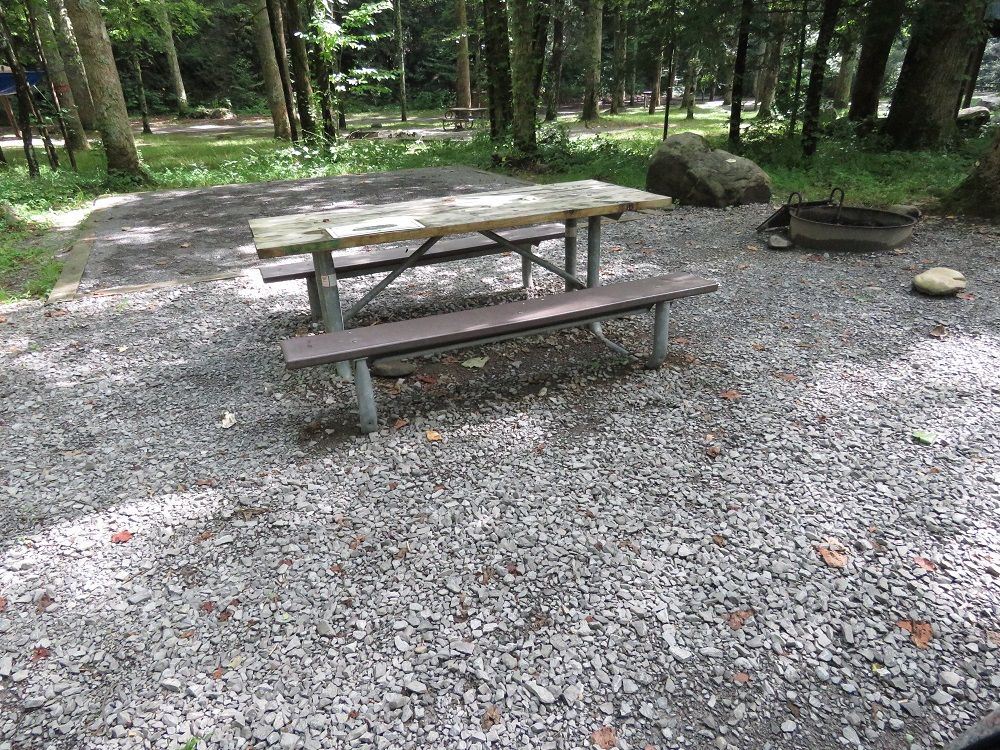 The above photo is of the campsite that we had during our long weekend there. It was not a riverside site although we could hear the Little River from it. We were also near the restrooms, which proved convenient.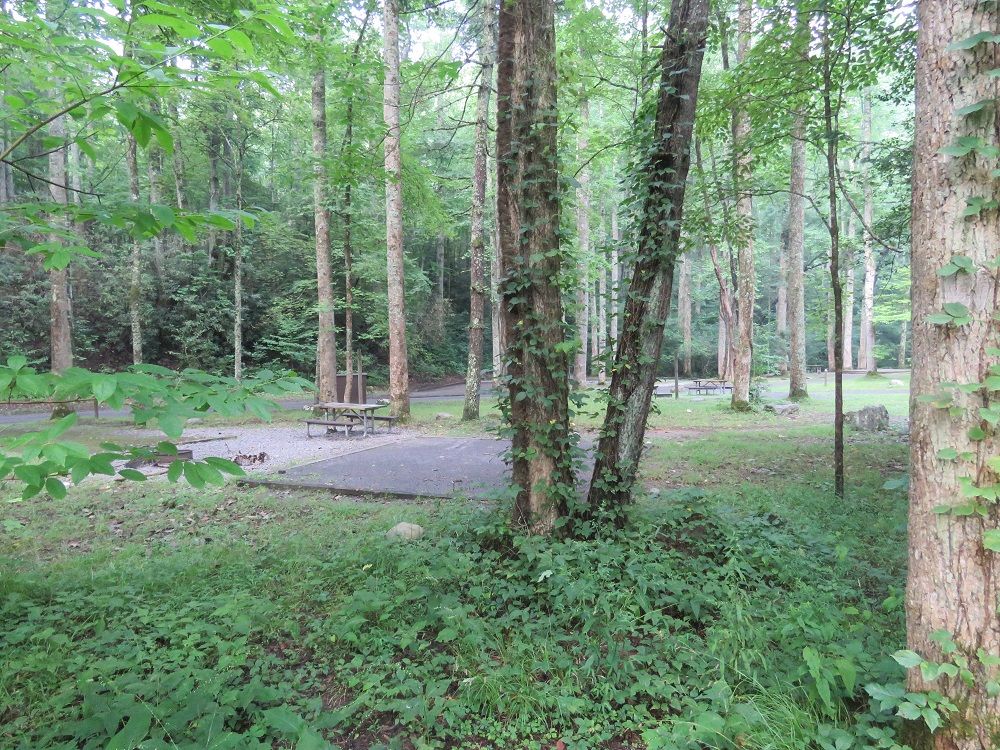 There is no electric, water or sewer hook-ups. Restrooms have flush toilets, cold running water and utility sinks. Potable water is available near each restroom facility via spigots. There is no dump station in the campground – the nearest one for RV campers is across from Sugarlands Visitor Center.
Nine of the campsites are wheelchair accessible ADA sites with wide concrete driveways, wheelchair accessible picnic tables and a location near accessible restrooms. Three sites have 5 amp electrical service for medical equipment.
The above photo is of the ranger station at the campground, where campers check in at arrival.
The campground is located near the Elkmont Historic District, a set of resorts and homes from a logging community that were purchased by the U.S. Government in their acquisition of the land for the park and then allowed to decay. The area was first settled in the mid-1800s as a farming community. It was a thriving logging community in the early 20th Century until logging ended in 1925 and it transitioned into a resort community for about a decade.