Grotto Falls is a 25 foot waterfall as Roaring Fork descends from higher elevation in Great Smoky Mountains National Park. The hike is an easy to moderate 2.5 mile roundtrip accessed from the Trillium Gap Trail Trailhead parking area along the Roaring Fork Motor Nature Trail. It is a popular hike in part because the hiking trail passes behind the waterfalls and creates quite a unique experience in the Great Smokies.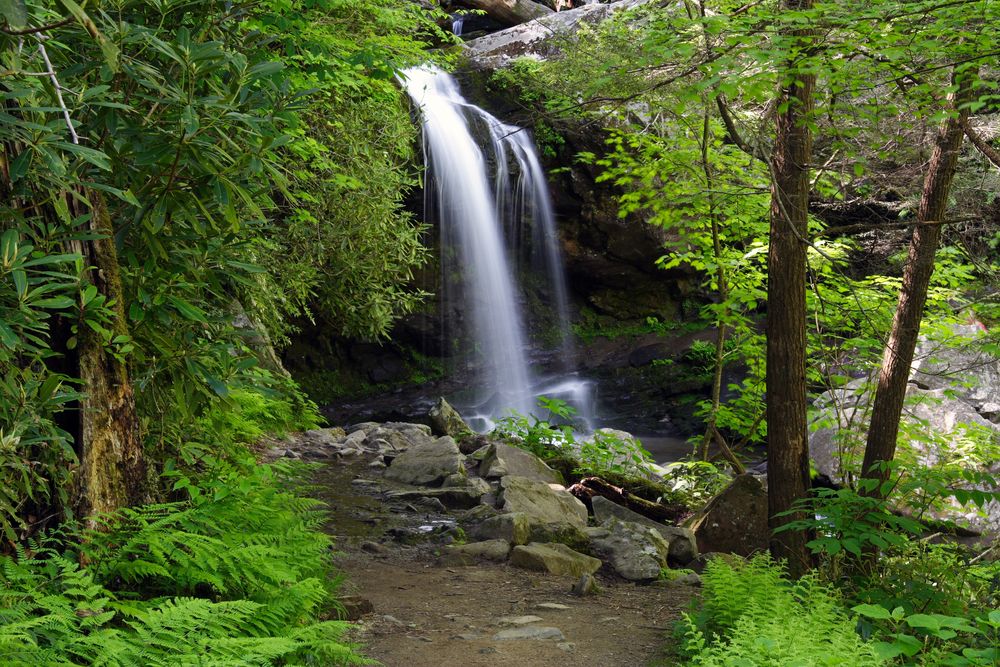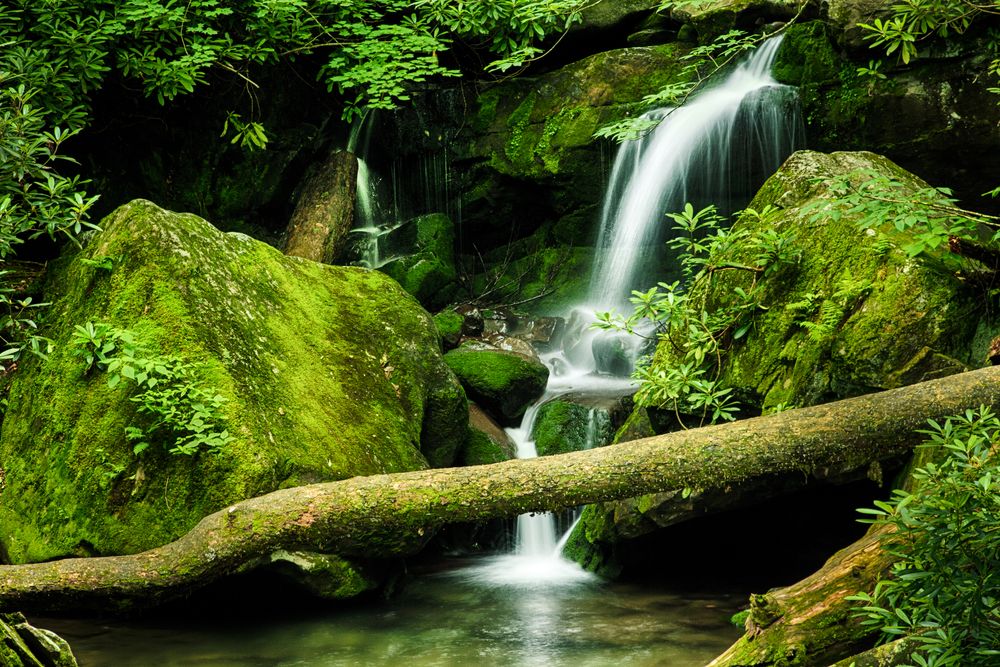 When we visited Grotto Falls shortly after a week of rain in early August, it was a very different but still incredible sight: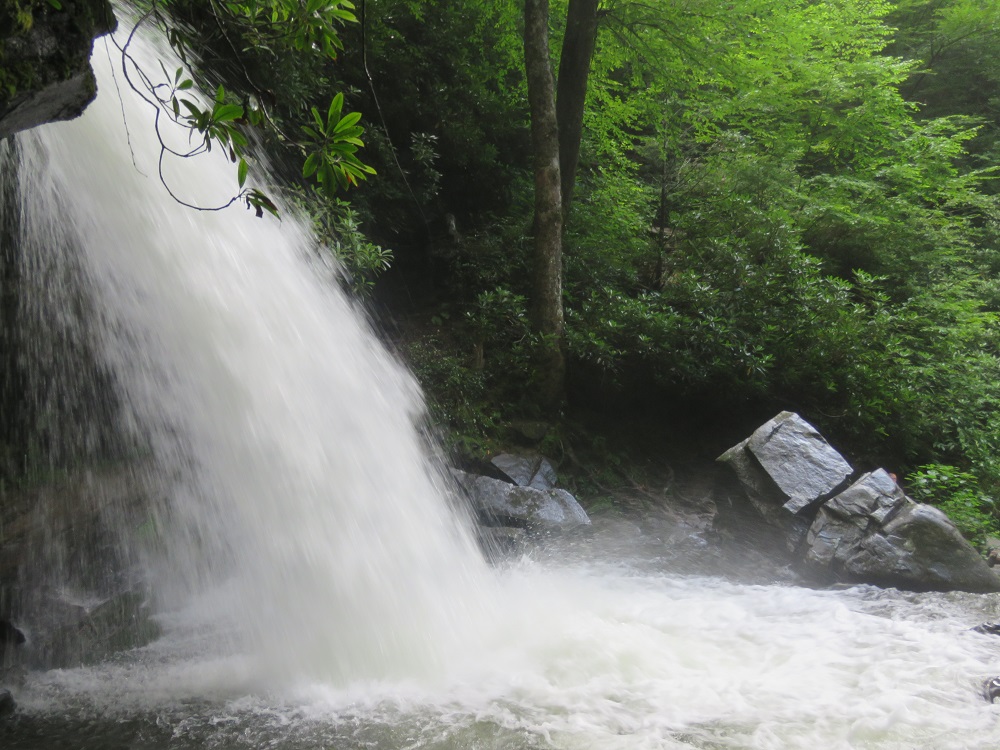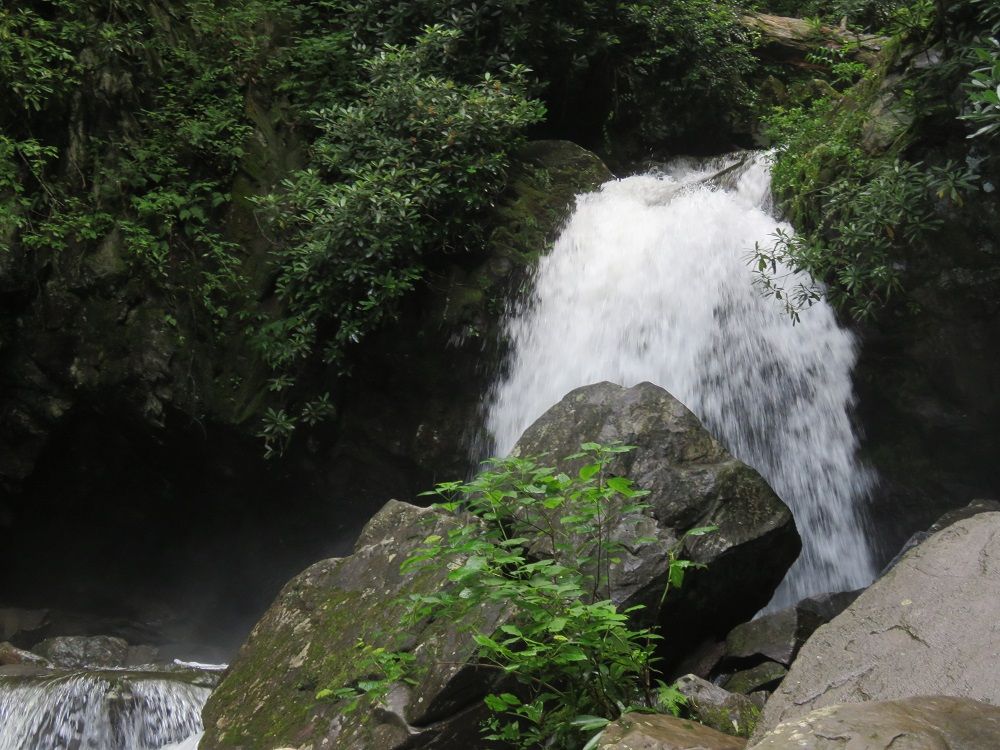 In 2019 and 2020, the trail will undergo rehabilitation on Mondays through Thursdays which will close the trail during that time. The project begins in May 2019 and will stop for the season in mid-November 2019. The trail will be open to the public on Fridays, Saturdays, Sundays and federal holidays.
How long is the hike to Grotto Falls?
Plan for a casual two hour stroll here with additional time to enter and exit the area via the Roaring Fork Motor Nature Trail. The hike on Trillium Gap Trail to Grotto Falls is not a particularly hard hike.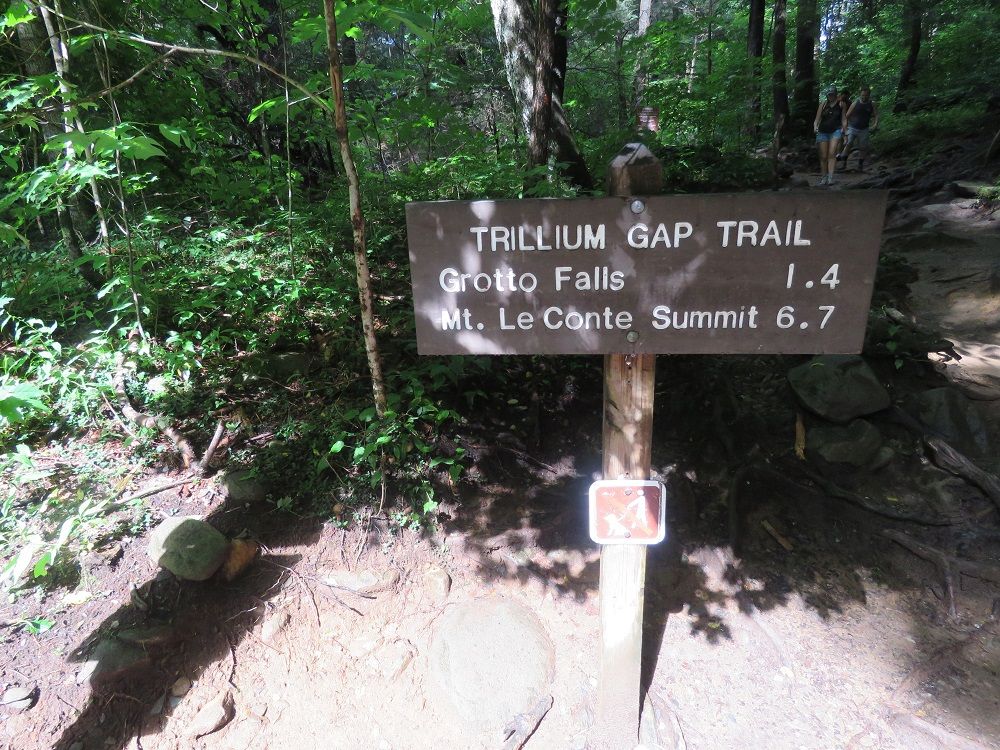 Although there is some change in elevation (500 feet), it was relatively easy compared to our experience earlier in the weekend on the .5 mile (one way) Clingmans Dome trail to the observation tower. There are three small stream crossings on the way to the falls. Here was one of the waterfalls that we encountered along the way.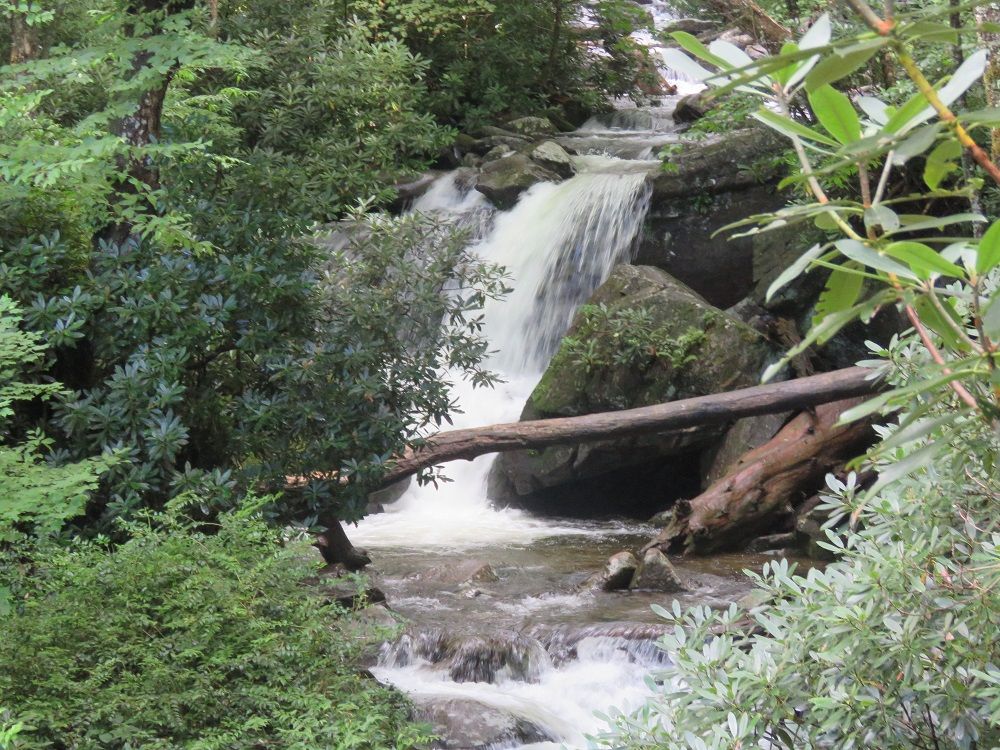 Following the heavy rain which we encountered, the crossings required some care to navigate but were accomplished by everyone we saw (feet did get wet though).
Feeling adventurous and want a longer hike?
The trail does not stop at Grotto Falls. The trail continues past Trillium Gap up to Mount LeConte, the sixth highest mountain east of the Mississippi River. It is the third highest peak in the Great Smoky Mountains at 6,593 feet. It is the highest peak located completely within the State of Tennessee.
LeConte Lodge is located near the summit, and the Trillium Gap Trail is used to transport supplies on llamas up the mountain to the lodge when it is open. LeConte Lodge is the highest guest lodge in the eastern United States. In total, the Trillium Gap Trail has a length of 6.5 miles from the trailhead to the summit.
About Roaring Fork Motor Nature Trail
This is a 5.5 mile one way scenic road located just inside the northern border of the park outside of Gatlinburg. It is known for its views of the forest, streams and historic buildings. In addition to Grotto Falls, it is used to access another one of the more popular waterfalls in the park – Rainbow Falls.