Jayne booked us a morning bird walk at the Audubon Center in October 2019 because Canon was going to provide some of its premium Canon cameras and lenses to participants. It ended up being a pleasant but overcast October morning in the Philadelphia area.
I ended up shooting with an EOS RP mirrorless camera and Jayne went with the Canon 5D Mark IV. The lens attached to the end was a 70-200mm F/2.8. We were walking around with several thousand dollars in Canon camera equipment each and it would be an understatement to say that we were excited. Normally, we shoot on a Canon SX60HS. The walk was joined by a Canon rep to answer questions about the cameras as well as an Audubon tour guide to talk about the birds.
The Audubon Society maintains more than 100 wildlife sanctuaries and nature centers throughout the United States. The John James Audubon Visitor Center in Audubon, PA is a museum run by them. The location at Mill Grove is on the site of a historic 18th century farm where John James Audubon lived when he first came to America in 1803.
We saw a number of birds on the walk including a great blue heron in Perkiomen Creek. We didn't get a photo though. We were able to capture a photo of this blue jay in the first few minutes: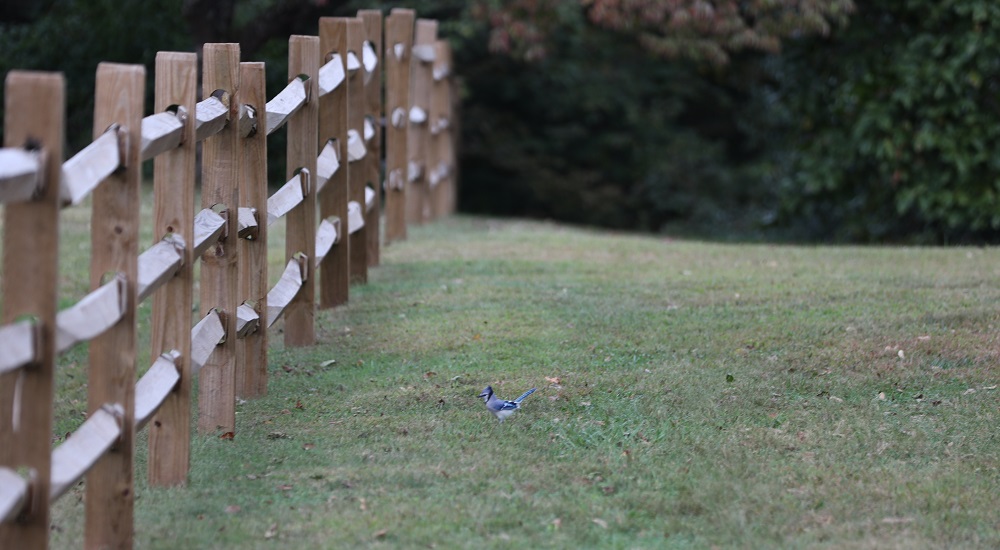 We did not compensate enough for the grey skies with the camera settings. But we were still able to capture a few amazing photos. Here was one with the blue jay in flight:
It wouldn't be a hike without at least one texture or flower photo. Enjoy!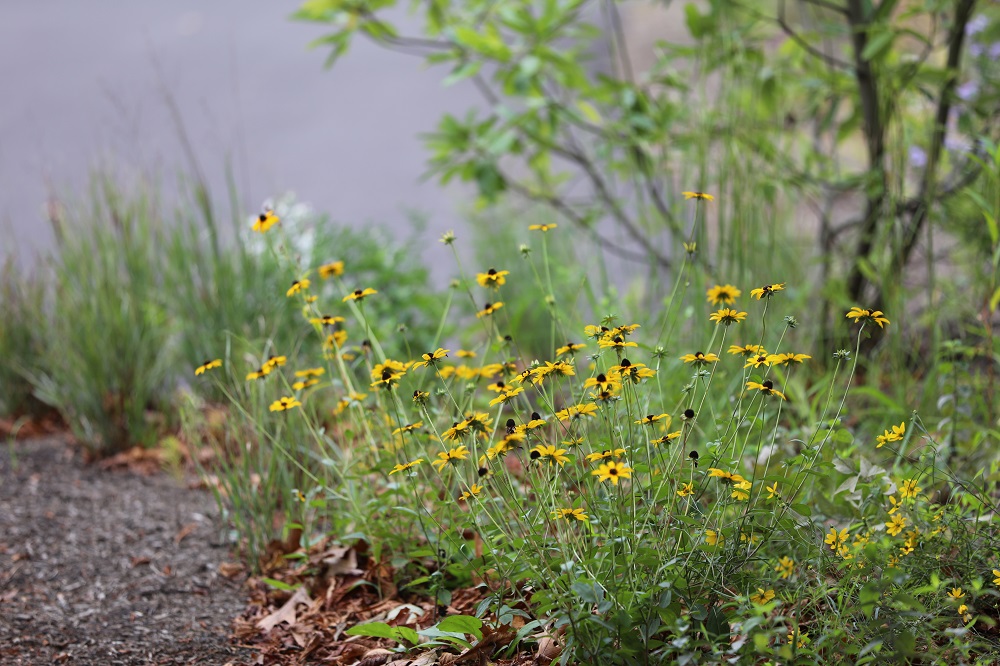 At the end of the walk, a few of the employees / volunteers brought out a few of the birds being rehabilitated for us. This was one of the hawks that we photographed: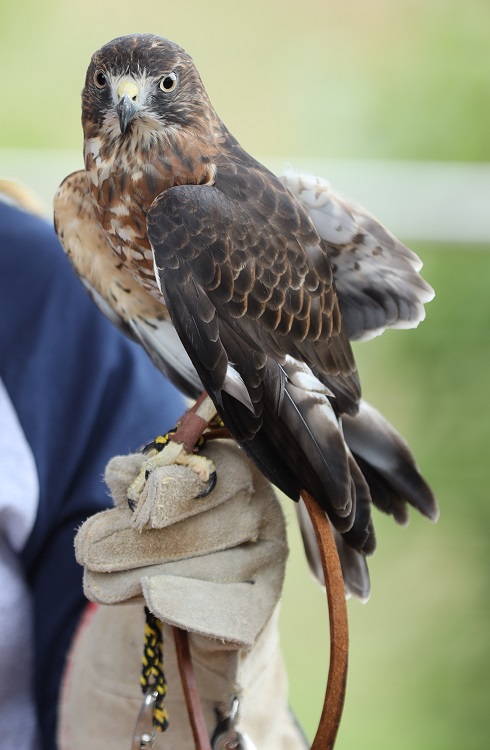 We will be going through the photos that we took with the Canon cameras and posting them soon!
The one thing that we were disappointed in was that we didn't get there earlier and obtain one of the larger telephoto lenses. Since we are used to shooting on our superzoom, 200mm was just not enough reach for us! At one point in the hike, Jayne even pulled out our camera to take a picture of a bird that was just too far away for the 200mm lens.