We headed down I-80 into Central Pennsylvania for a weekend of fall foliage, state parks and camping. If you are looking to leave cell phone coverage behind, the PA Grand Canyon is a trip we highly recommend!
The Grand Canyon of Pennsylvania is a 47 mile gorge carved by Pine Creek through the Allegheny Plateuu. It is also called Pine Creek Gorge. Pine Creek is protected as a Pennsylvania Scenic River and the area includes Tioga State Forest, Leonard Harrison State Park, Colton Point State Park and Little Pine State Park.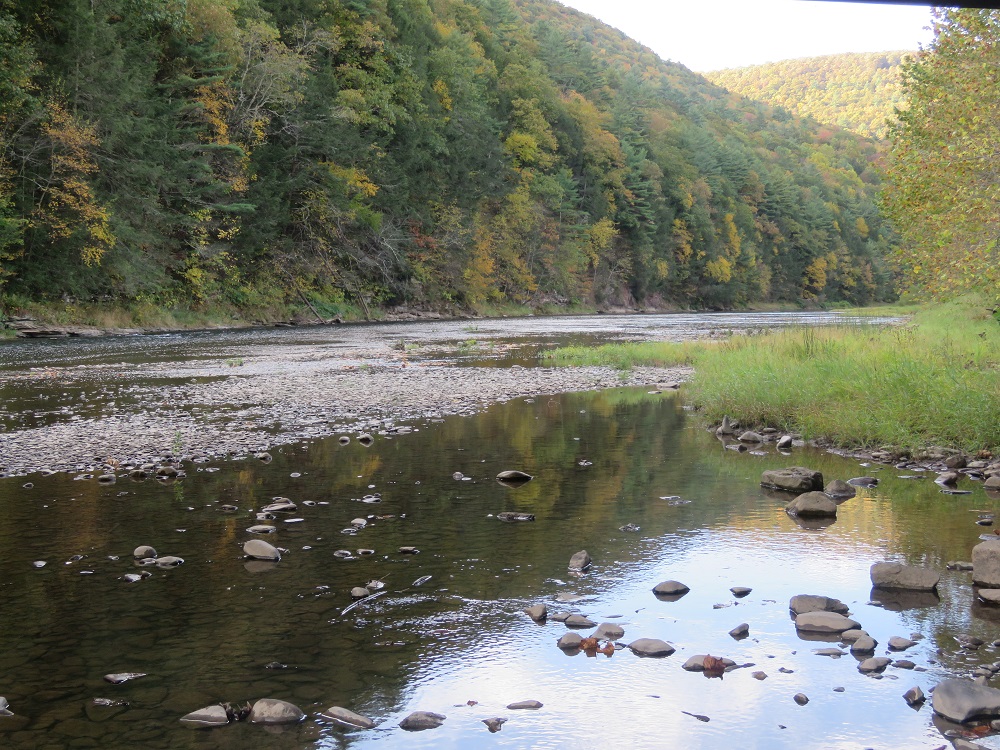 We explored the gorge on Sunday after we arrived. We even stopped in at the Waterville Apple Butter Festival which we stumbled across. Unfortunately, it took a long time to make the apple butter (and the pre-made was sold out early in the morning) so we did had to leave before it was ready.
We camped for the night at Happy Acres Resort, which is near Little Pine Creek State Park. This is the view from the Little Pine Dam and Vista in the state park:
Here are a few more pictures that we took of the fall foliage and Pine Creek on Sunday: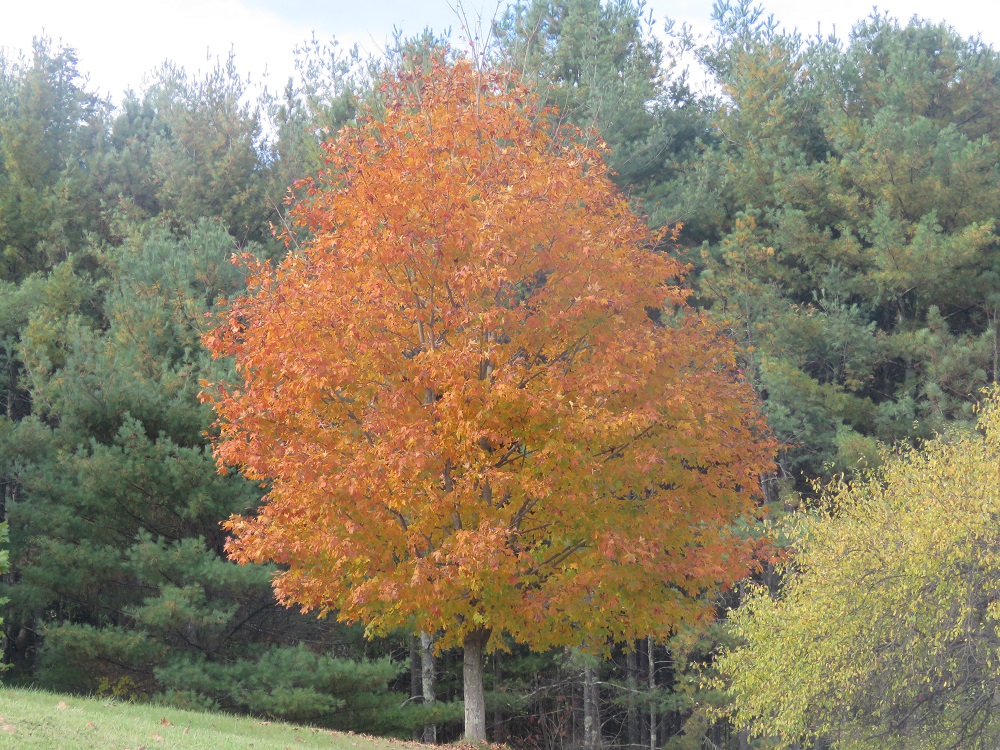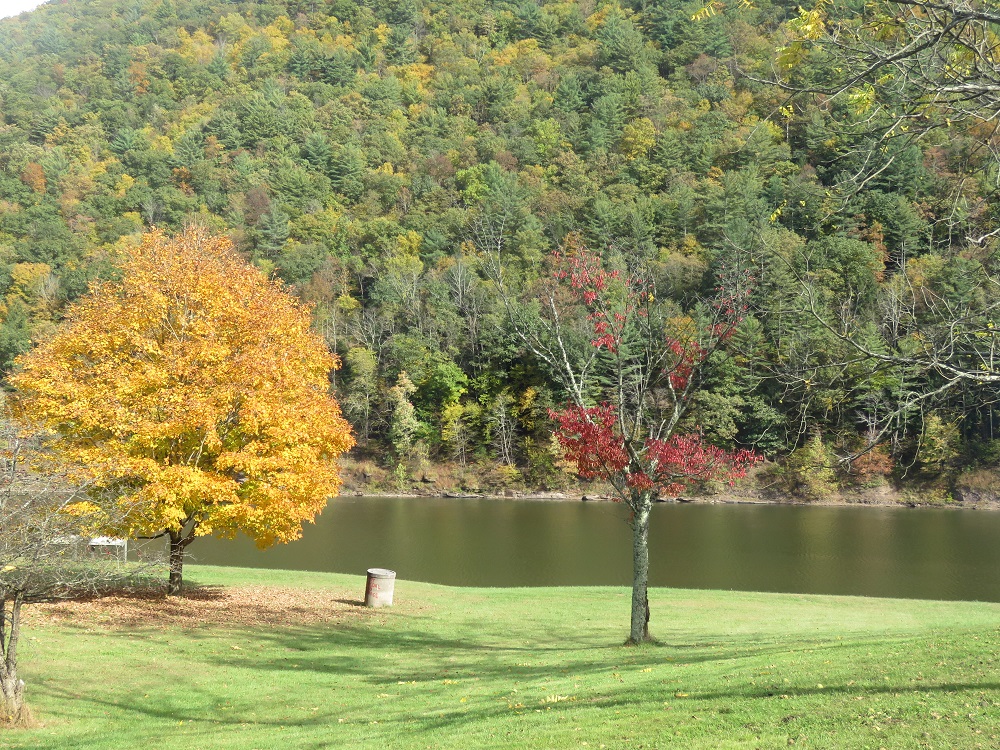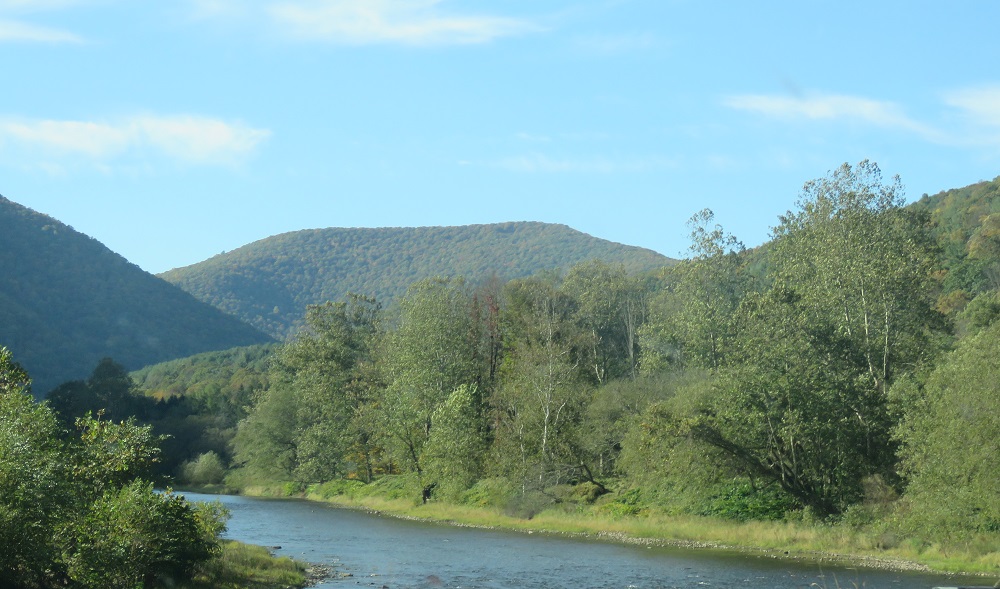 On Columbus Day, we woke up in the morning and headed up to Leonard Harrison State Park, which offers an overlook of the Pennsylvania Grand Canyon.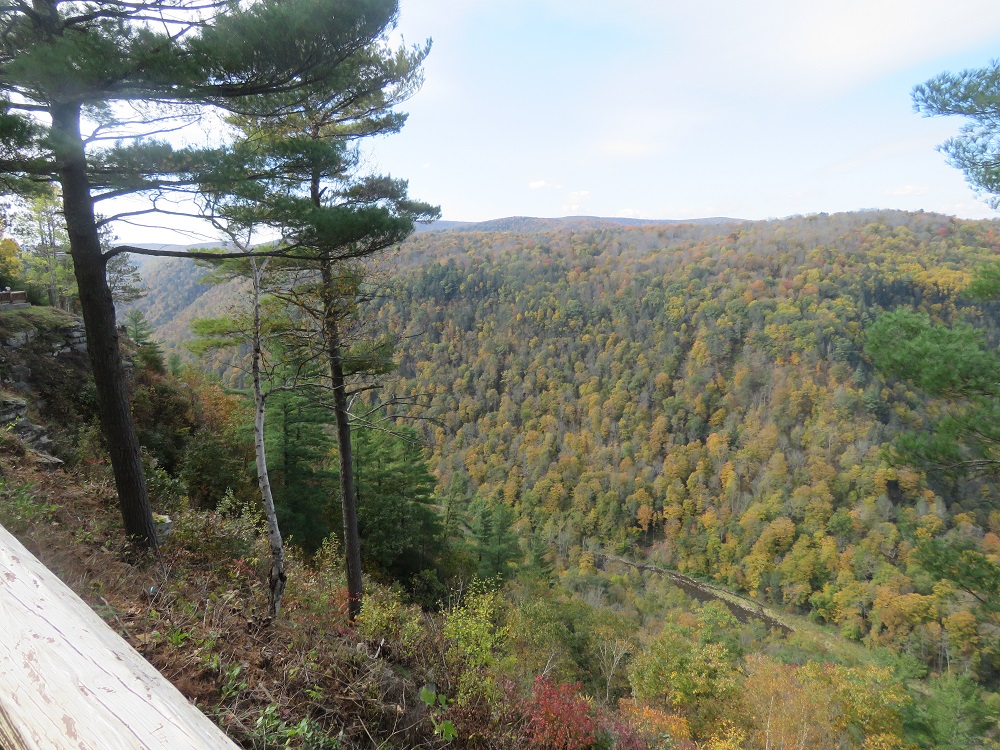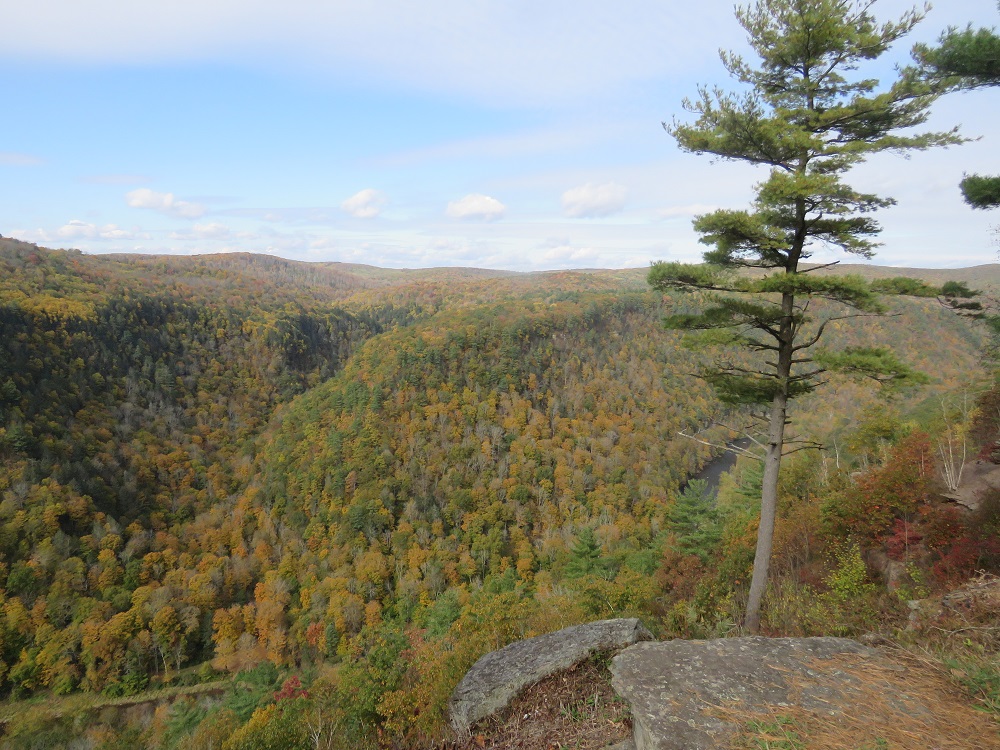 On our way back to Philadelphia, we stopped at Hickory Run State Park. Hickory Run is located in the foothills of the Poconos Mountains near the intersection of I-80 and the Northeast Extension of the PA Turnpike (I-476). It was named one of the 25 must-see PA state parks by the Pennsylvania Department of Conservation and Natural Resources. We explored a bit and made the hike down to Hawk Falls, which is a 25 foot high waterfall.
In total, Hickory Run State Park has more than 40 miles of hiking trails and the park contains 15,990 acres. It also has a 16 acre boulder field which is the largest in the Appalachian region, and which we will have to see next time. The light was setting on the day so we simply ran out of time for this impromptu adventure on the way home.