Saguaro East contains almost 58,000 acres about ten miles east of Tucson. It is also known as the Saguaro Wilderness Area or the Rincon Mountain District.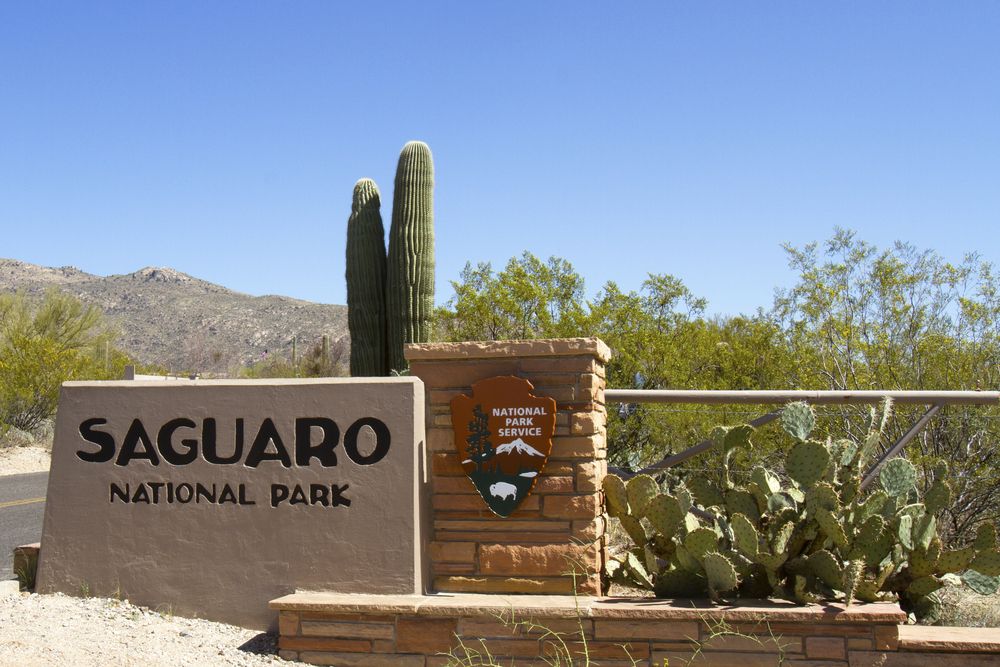 Cactus Forest Drive – A paved, 8 mile scenic loop drive with trailheads, scenic pullouts and picnic areas. Stay left after the visitor center and park entrance to start the one way drive.
Rincon Mountain Visitor Center – This small visitor center has a video, exhibits, flush toilets and short nature trail.
Manning Camp – A ranger outpost high in the Rincon Mountains where there is water nearly year-round. It is also a six site backcountry campground. It is the location of the Manning Cabin, which was built in 1905 by Levi H. Manning. The Manning family used the property as a summer home until it was purchased in 1907 to become part of the land used to create Coronado National Forest.
Rincon Peak – This 8,482 foot mountain peak is the second highest in the range and offers sweeping 360 degree views.
Mica Mountain – It is a 8,664 foot peak in the Rincon Mountain District – the highest peak in the park and in the Rincon Mountains. It is largely inaccessible.
Below is a photo of the park and Rincon Mountains: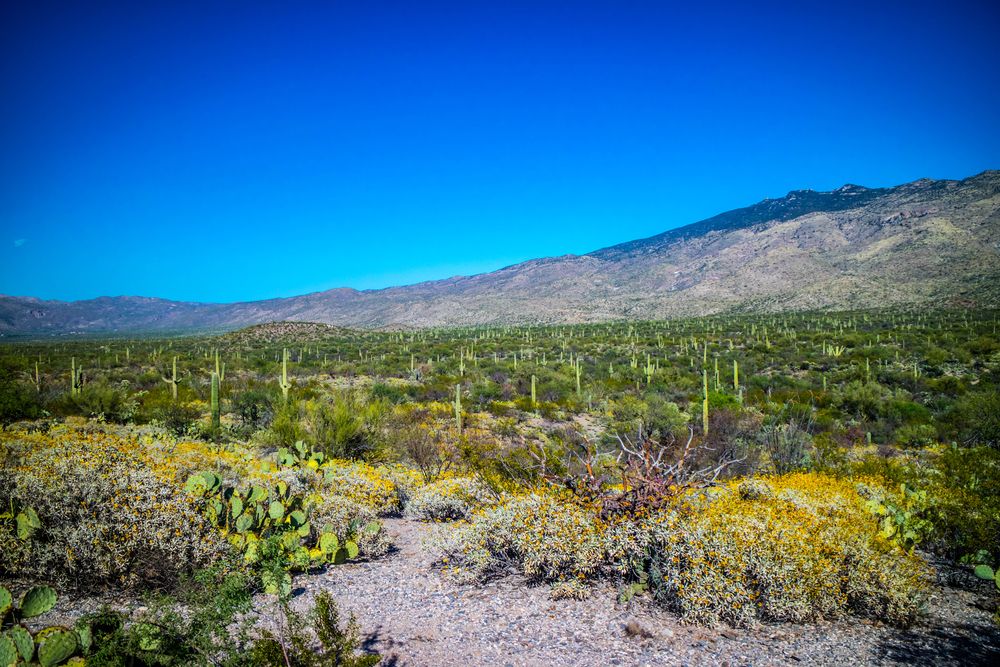 Saguaro National Park Camping
There are six designated campgrounds for backcountry camping in the Saguaro Wilderness area available by permit. The campgrounds are Douglas Spring, Glass Shack, Juniper Basin, Happy Valley Saddle, Spud Rock Spring and Manning Camp. Each has three sites with the exception of Manning, which has six. The elevation ranges from 4,800 feet at Douglas Spring to 7,920 feet at Manning Camp. Water is generally scarce and at times nonexistent, so plan your trip appropriately. Water is available nearly year-round at Manning Camp, but inquire at the visitor center for current water reports.