The Oxbow Bend Turnout by the Snake River in Grand Teton is one of the most popular spots in the park for photography, wildlife watching and viewing fall foliage.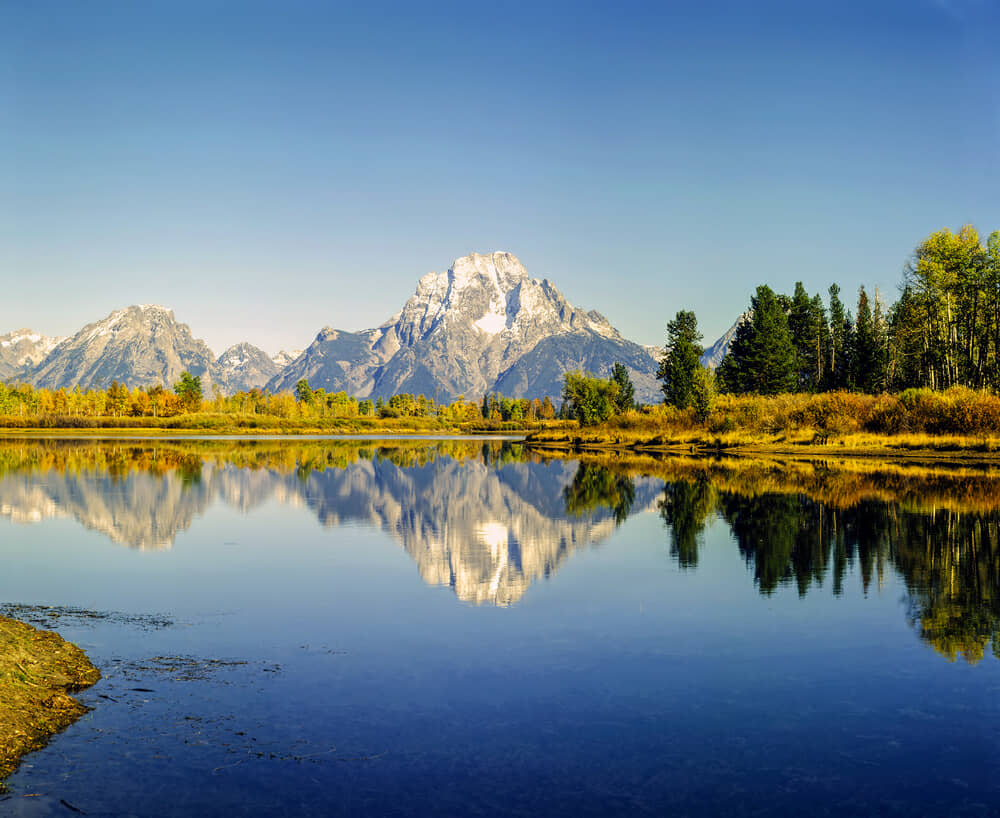 About the Area
The section is named for the crescent shaped bend in the Snake River waters which looks like an ox's U-shaped collar. The main channel of the river now flows south of the bend, leaving the slow moving backwaters of the Snake River here.
Wildlife
This is a prime spot for viewing wildlife in Grand Teton. The area attracts moose, elk, waterfowl, wading birds, bald eagles and osprey, among other creatures. The best time to see a moose in the area is dawn or dusk.
Must-Visit for Photographers
It is a popular area for photography in the early morning as well as during the peak fall foliage season. Sunrise allows photographers to capture the reflection of Mt. Moran in the still waters of the oxbow bend formed by the backwaters of the Snake River. Peak fall foliage is usually during the final week of September or the first week of October.
Parking
There is a pullout on the south side of the road between Jackson Lake Junction and Moran Junction. It is just over a mile east on Highway 89 from Jackson Lake Junction. When we were there at mid-day in the middle of the week during May 2017, there was plenty of parking. However, this obviously wasn't a peak time so your mileage may vary.