Boyden Cavern is a marble cave located in Sequoia National Forest off Kings Canyon Scenic Byway. It is below the 2000 foot high marble walls of Kings Gate and Windy Cliffs. The cave has stalagmites, stalactites, and other formations.
There is a 50 minute walking tour of the Boyden Cavern from May through November. Tours typically occur on the hour every hour for most of the tour season (please check their website as times can vary by season and it is not hourly in October and November, and it is instead every half hour on holiday weekends). Tours tickets on the website (in March 2020) are $16 for Adults 13 and up, $8 for children 5 to 12 years old, and kids 4 and under are $5. Since the highway closes from mid-November to late April, it is closed in the winter.
The temperature inside the cave is 55 degrees Fahrenheit year-round, and the tours occur rain or shine (since it doesn't rain in the cave!).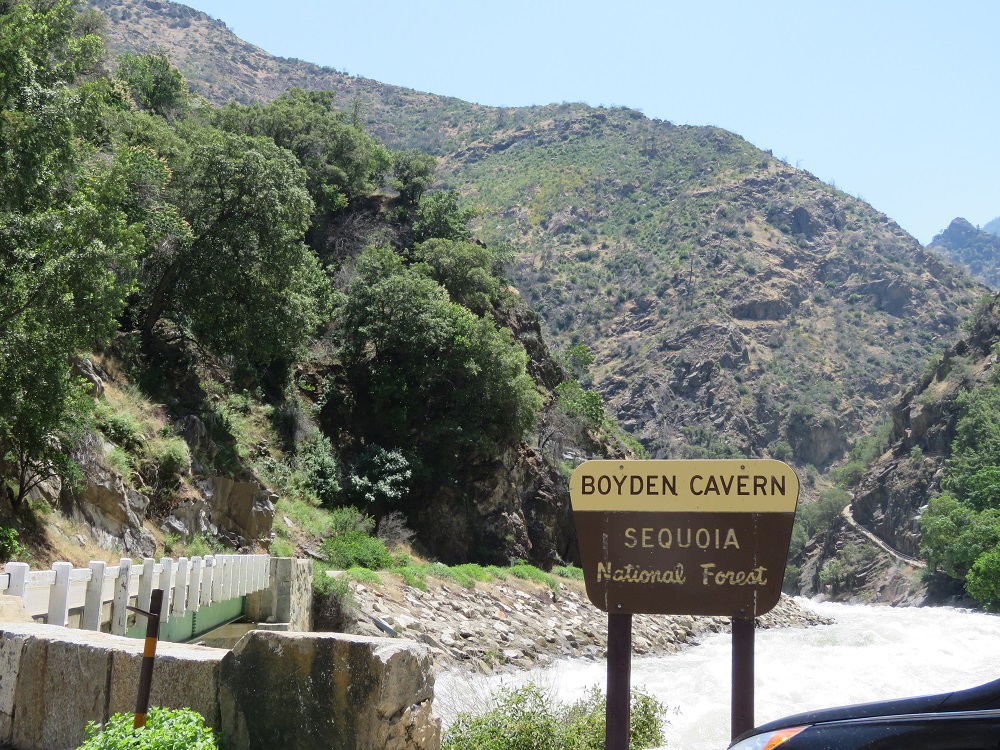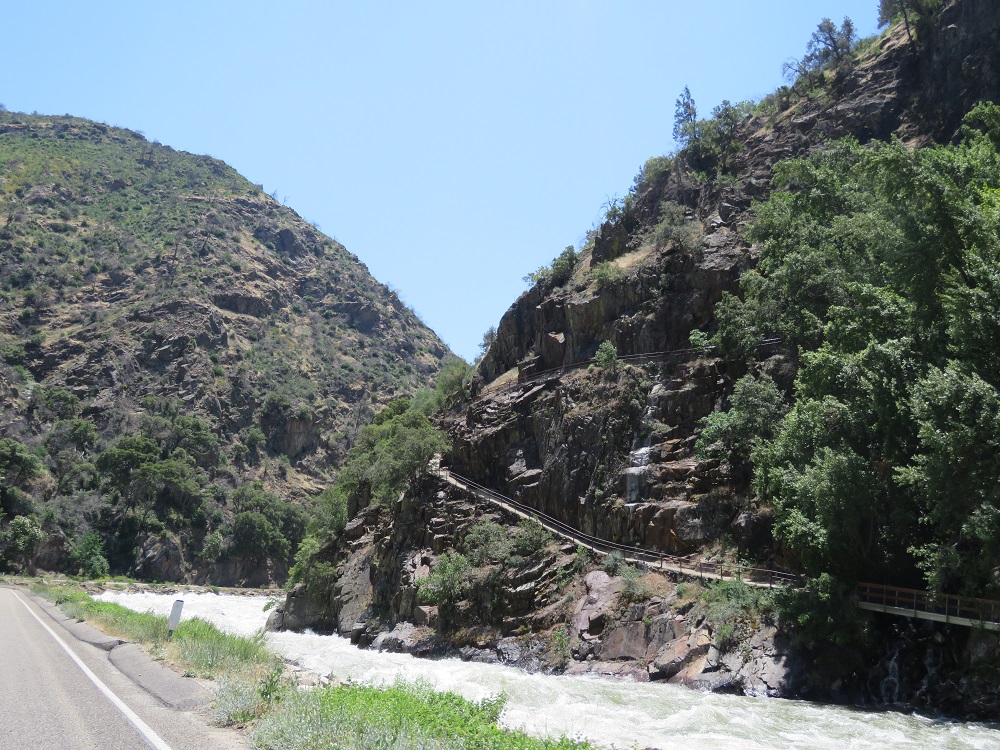 Boyden Cavern is believed to have formed over 100,000 years ago. The water of the Kings River eroded a fissure between the marble and schist which created an opening that extends 1000 feet into Kings Gate. Water continues to carry minerals into the cave, and the minerals form strucctures that remind cave visitors of object such as city skylines, and giant pancakes.
It was discovered in the late 1800s and opened in 1907 to sightseers by Putnam Boyden, who charged 5 cents a person for a tour.
The parking lot and cave entrance are along the south fork of the Kings River. Boyden Cavern was closed in 2015 when a wildfire destroyed the bridge over the Kings River allowing people to cross over to the cave. Known as the Rough Fire, it devastated over 151,000 acres of land. The cave tours reopened in May 2019 after the bridge work was completed in 2018.