Enjoy a stroll around Zumwalt Meadow in Kings Canyon National Park to view the wildflowers and wildlife near the end of your journey down the Scenic Byway.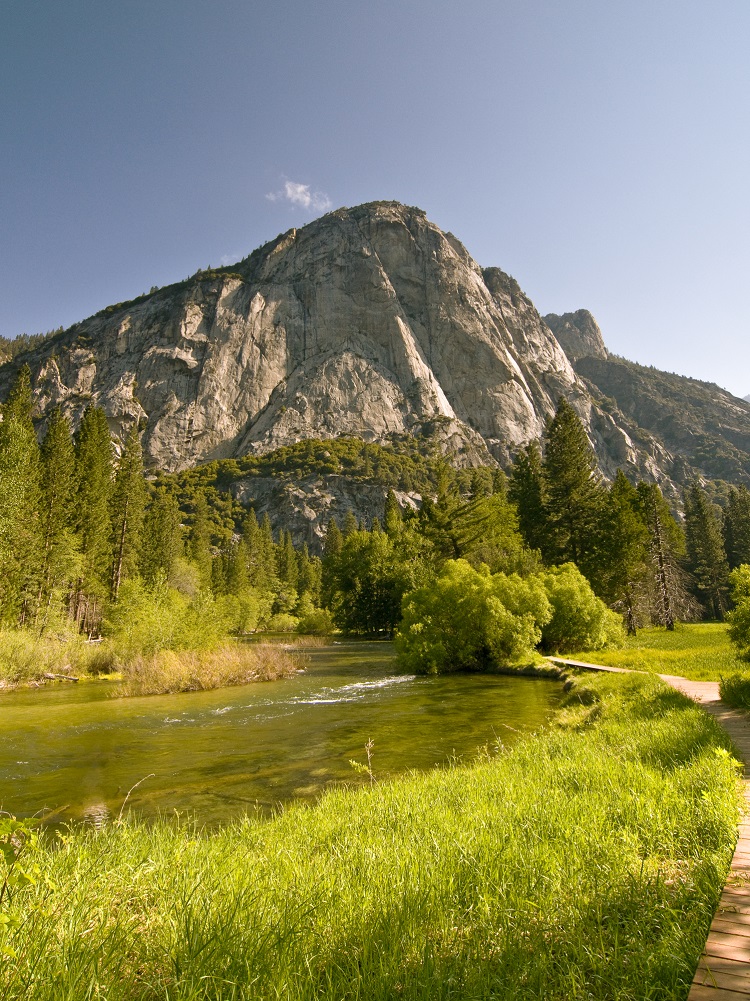 Zumwalt Meadow is the true gem of the valley floor for many Kings Canyon visitors. It involves a 1.5 mile trail circling the lush meadow with the Kings River and the high granite canyon walls as the backdrop. Black bears may be seen walking in the area. The area is great for witnessing birds and butterflies as well.
The trailhead parking is 4.5 miles past Cedar Grove Village road. From the parking area, travel east along the trail to the bridge before crossing it and turning left (west). Continue on to Zumwalt Meadow. These are the trail (before the bridge) and the bridge: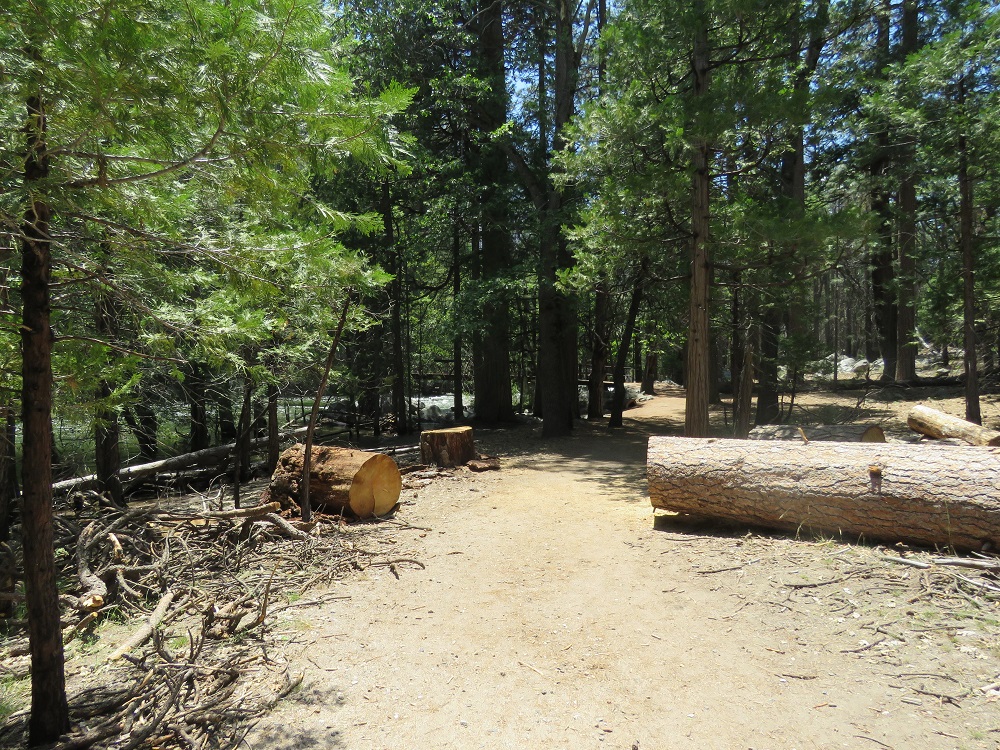 The meadow as named for lawyer Daniel K. Zumwalt. Zumwalt was an agent of the Southern Pacific Railroad and was believed to have a role in the formation of General Grant National Park (predecessor to Kings Canyon National Park).
If you are attempting to do Kings Canyon and Sequoia National Park in one day, be sure to leave time to enjoy this Kings Canyon hike. It will take longer than you expect to work your way down here if you stop from time to time to explore. We were actually in a hurry on a first trip there (we did Kings Canyon in the morning, so we needed to hustle on to Sequoia) and did not realize that Zumwalt Meadow is across the river from the trailhead. Do not be fooled as we were. The clearing next to the road is not the meadow that you are looking for! We did manage to get a pretty picture of some of the wildflowers there though.
A portion of the loop trail around Zumwalt Meadow was still closed in 2019 due to storms that washed out portions of the boardwalk.
It is less than a mile from the Zumwalt Meadows trailhead and parking area to the Roads End, another popular area for day hikes in the park.