Hume Lake is located in Sequoia National Forest and is managed by the U.S. Forest Service. It is a destination for fishing, non-motorized boating, hiking, mountain biking and camping in the summer. The Hume Lake Campground contains 74 campsites available for reservations. There is also a Christian camp facility on the lake.
Hume Lake is an 87 acre reservoir on Tenmile Creek, a tributary of the Kings River. It was formed by a concrete, multiple arch dam that was constructed in 1908. At that time, it supported a commercial logging operation. There is a 2.8 mile loop trail around the lake.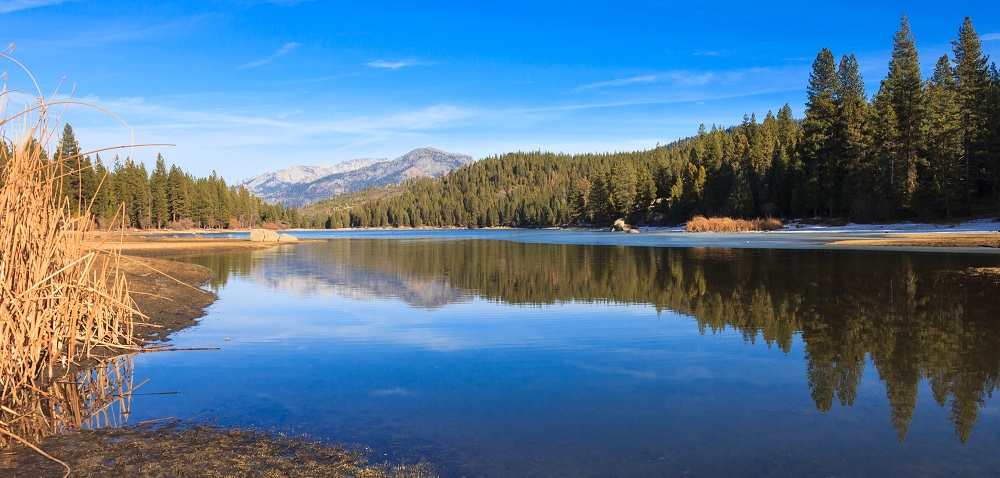 Hume Lake Campground contains several loops for tent and RV camping. There are running water and flush toilets. Reservations are recommended and can be made online.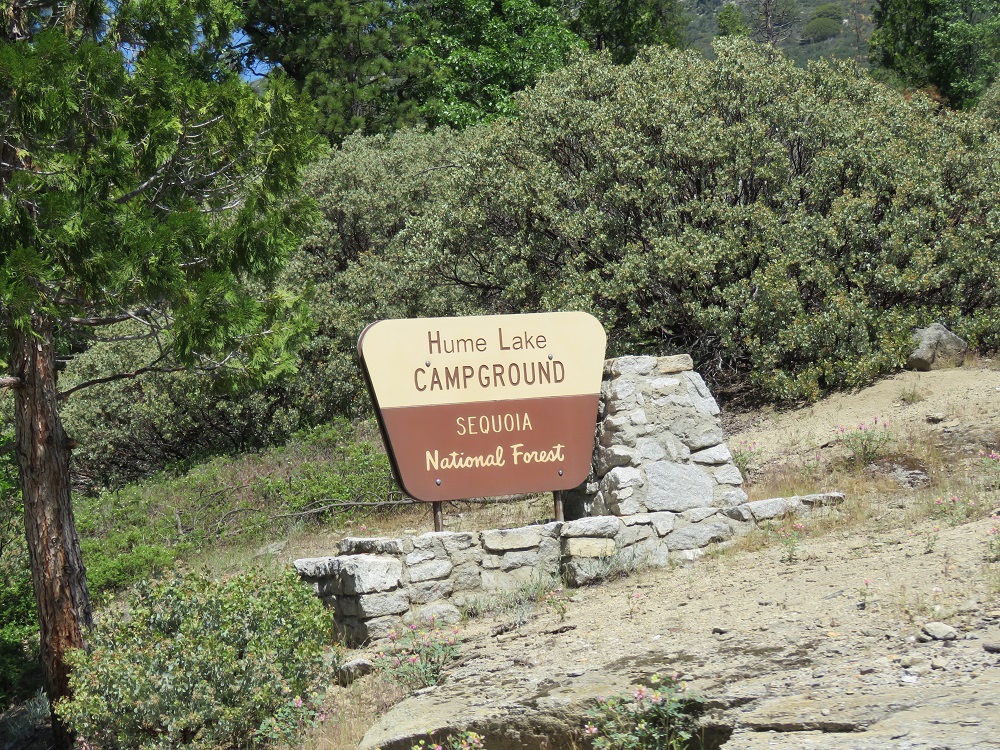 The recreation area is located outside of Kings Canyon National Park and Sequoia National Park, but is conveniently located near Highway 180 and the Generals Highway. We stayed here in June 2019 during our trip to Kings Canyon National Park. There were no available campsites for reservation in either Kings Canyon or Sequoia (it was still early in the season) but this spot worked out well for us. This was a photo that we took in the morning on our walk down to the lake: