Park Point Overlook Trail is an easy .4 mile out and back to Mesa Verde's highest point with two overlooks (one facing north and one facing south) and a historic fire lookout station. There is a 360 degree panoramic view of the surrounding areas.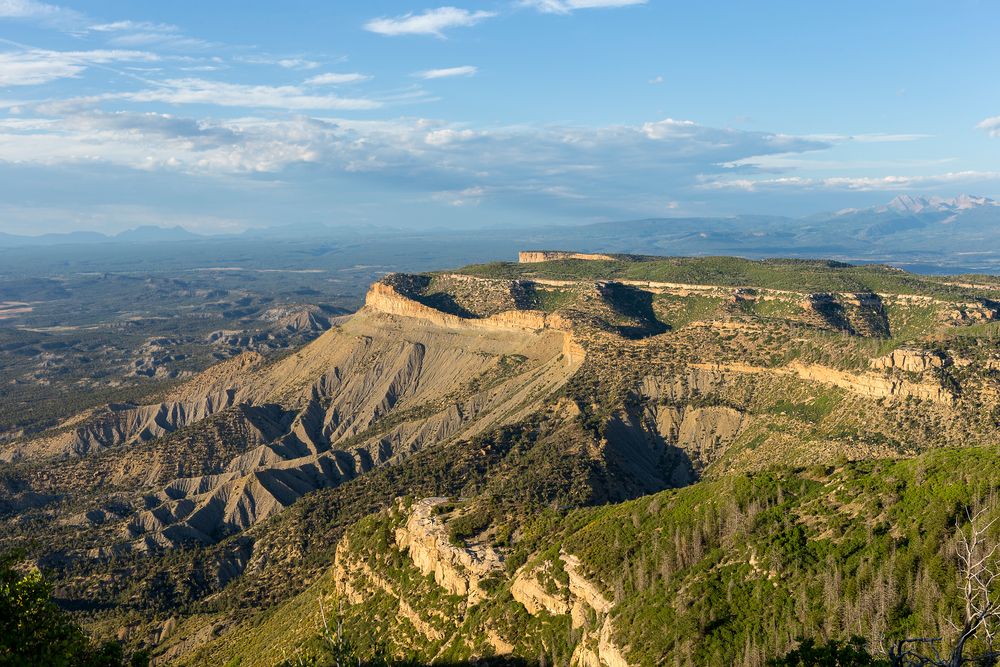 Don't be confused with the similar sounding Point Lookout Trail, which departs from Morefield campground to the east and does not have a fire lookout station.
The Park Point Lookout was constructed in 1939 by the Civilian Conservation Corps. The native standstone for the structure with a 17′ octagonal floor plan was constructed of native sandstone from Chapin Mesa and styled to match the other buildings in the park. It is listed on the National Historic Lookout Register, a federal and state effort to recognize historic fire lookouts.
It is reached by a turnoff from Mesa Top Ruins Rd. It is located between Far View Lodge on the West and Moccasin Mesa Rd to the East.