Spruce Tree House is the third largest cliff dwelling in Mesa Verde National Park. It has been closed since 2015-16 due to a risk of falling rocks. While closed, it can be seen from overlooks on a trail near Chapin Mesa Archeological Museum. I believe the upper overlook is probably on Petroglyph Point Trail and the lower overlook on Spruce Canyon Trail for those planning their adventure from home, but please investigate in person as this is unclear online.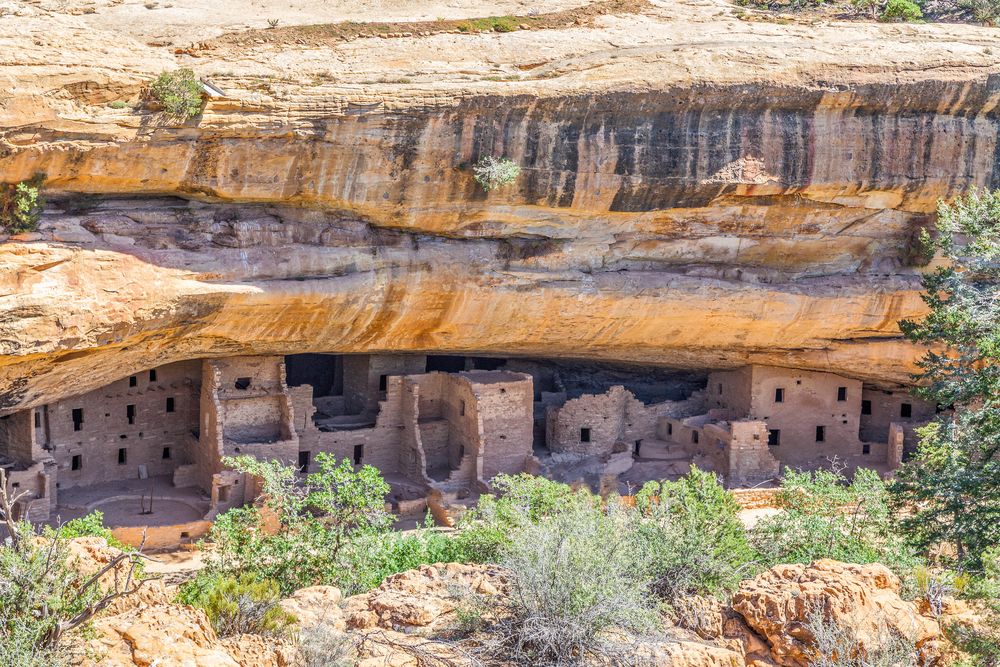 Spruce Tree House has more than 120 rooms, two towers and eight kivas (ceremonial rooms used by Puebloans for religious rituals and political meetings). It was constructed between AD 1211 and 1278, and is thought to have housed between 60 and 80 Pueblo people. It was discovered by two ranchers in 1888, and had deteriorated very little due to its location under the alcove.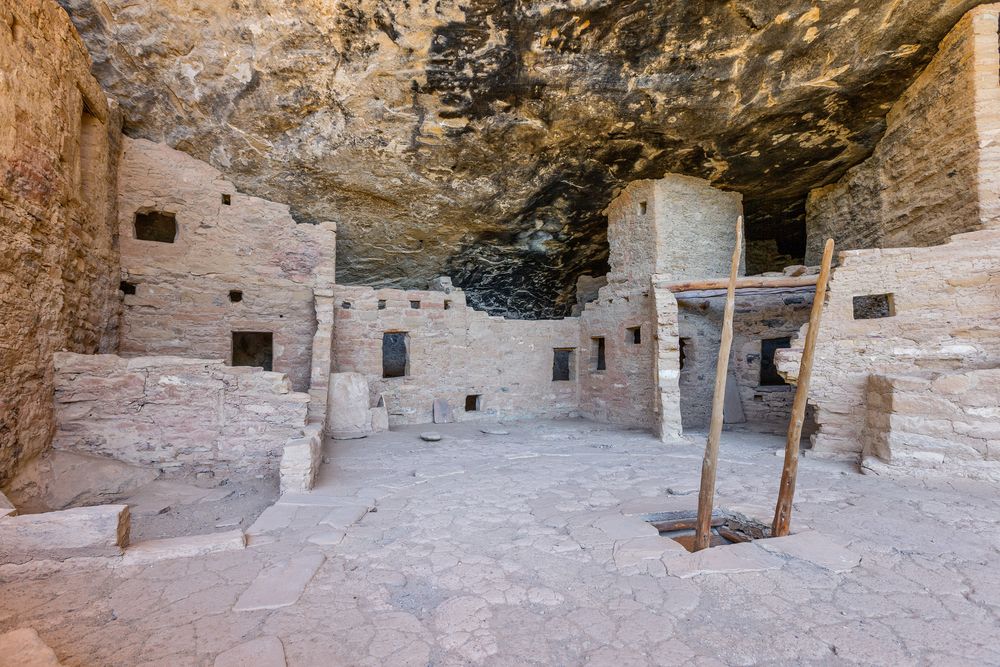 If reopened, Spruce Tree House can be reached from the short but steep trail Spruce Canyon Trail which starts and finishes near the Chapin Mesa Archaeological Museum and park headquarters. When open, Spruce Tree House is the most visited cliff dwelling in the national park, with more than a quarter million people annually descending Spruce Canyon trail to see the ancient ruins up close.
Why is Spruce Tree House closed? There were several instances of falling rocks from this location in 2015. Park rangers from other parks made a technical climb of the cliff to investigate and remove some of the potential issues, but discovered that there were other areas causing risk. Concrete from prior stabilization work in the 1940s and 1960s of the natural sandstone arch just above the cliff dwelling was falling victim to erosion and rendered the area unsafe. The park has been investigating options to stabilize the alcove but I have not yet seen a timetable for its reopen. In a 2016 interview, it was mentioned that this would be a three to four year multi-million stabilization project but I have seen little further discussion of it in the media. A presentation was made in early 2018 by an engineering company that had investigated the deterioration of the site and suggested some potential stabilization options.
In addition to the concerns from weather erosion, there has also been debate about the impact of park visitors on the site, which is one of the best preserved.