Painted Desert Inn is a museum and national historic landmark inside Petrified Forest National Park that once offered Route 66 travelers with lodging, meals and souvenirs. It is located 2 miles from exit 311 of I-40 – the north entrance of the national park – at Kachina Point.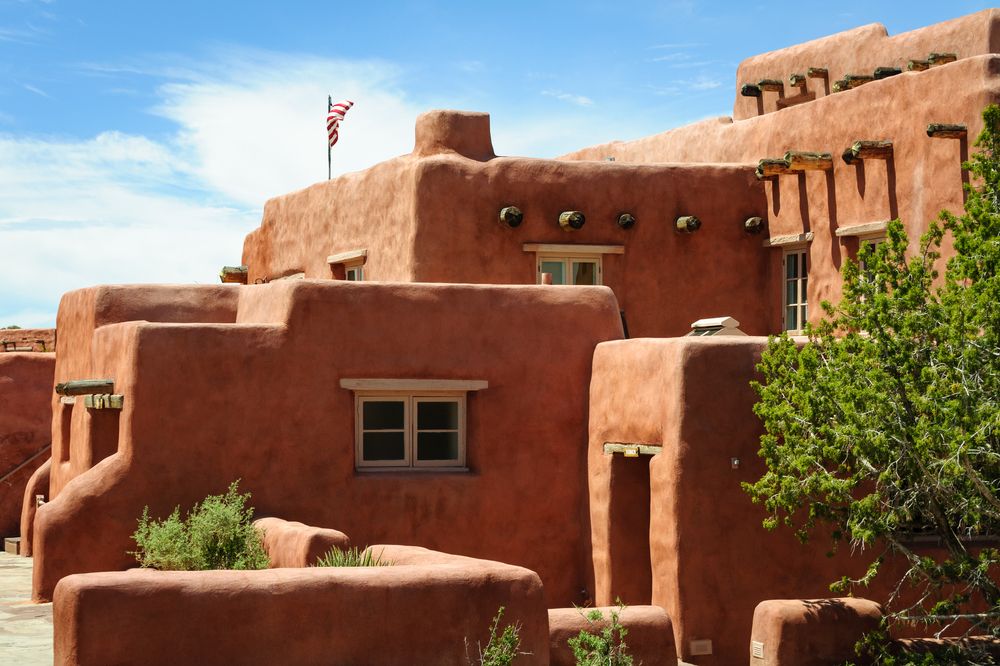 The Painted Desert Inn was originally built in the 1920s of petrified wood. It was operated by Herbert David Lore for nearly 12 years as the Stone Tree House after he registered it with the land office pursuant to the Homesteading Act.
Petrified Forest National Monument purchased the building and land in 1936. The building was built on a seam of bentonite clay which resulted in damage as the foundation shifted due to the clay reacting to moisture. The Inn was rebuilt by the Civilian Conservation Corps and reopened under the new name in the 1940s. After a five year closure in the 1940s due in part to World War II, it was reopened by the Fred Harvey Company.
Structural damage from the foundation led to the inn's closure in 1963. The park planned to demolish it in 1975, but a public campaign to save it was successful. It was reopened temporarily for the bicentennial in 1976, and reopened as a museum in 2006.
A short trail from the parking lot takes visitors to the Kachina Point Overlook. The area also provides access to Painted Desert Rim Trail.