Tiponi Point is the first scenic overlook in Petrified Forest National Park as a visitor travels north from Exit 311 of I-40. It provides panoramic views of the Painted Desert in the north section of the park.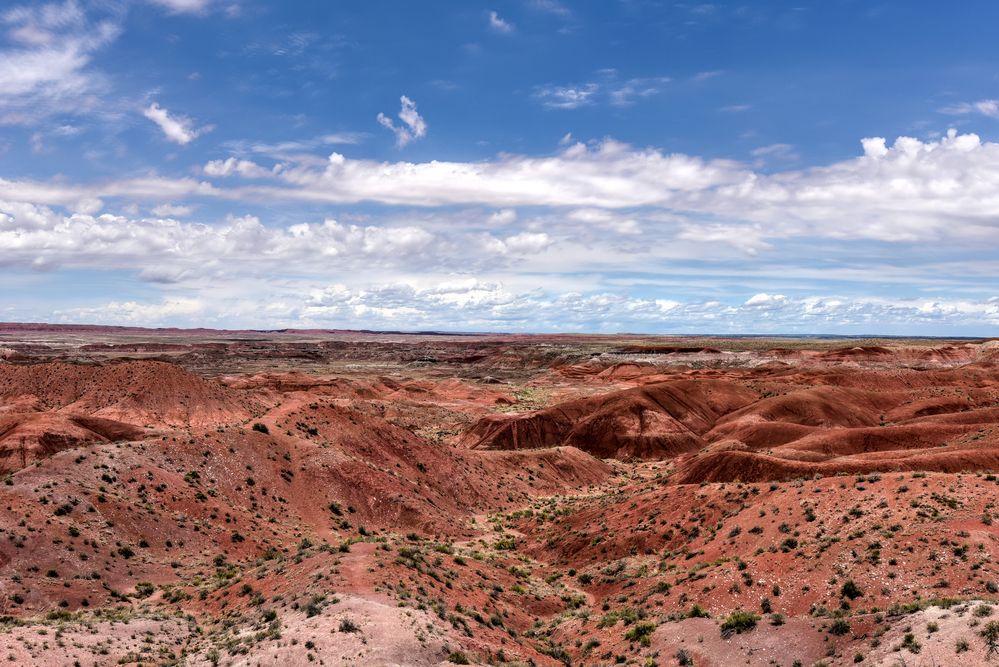 It is reached as a visitor departs the Painted Desert Visitor Center from the North Entrance to the park. For visitors heading north from the South Entrance, it is the last overlook before the visitor center at the north entrance. There are a total of eight scenic overlooks above I-40 and Route 66.
The Painted Desert runs about 160 miles from the eastern edge of the Grand Canyon across Arizona. Petrified Forest lies on the eastern section of it.